After Alchemist celebrated its premiere with the two dedicated entry-level graphics cards Intel Arc A350M and A370M based on the smaller GPU ACM-G11 (DG2-128), a notebook with the Intel Arc A730M offered. The "big" ACM-G10 (DG2-512) comes into play for the first time.
On the Chinese online trading platform JD.com, the 16-inch "Machenike Discovery Edition 2022" offers for the first time a notebook with a dedicated GPU from the Intel Arc 7 series, which according to its creators is sorted above Arc 3 and Arc 5 in the "High Performance Gaming" category.
Gaming bolide with Intel Arc A730M
Themachenike Discovery Edition 2022 offered is compatible with the following Specifications and the eye-catching design are unmistakably aimed primarily at gamers.
Intel Core i7-12700H with up to 4.7 GHz
16 – 64 gigabytes DDR5-4800 Dual Channel
Intel Arc A730M with 3,072 ALUs and 12 GB GDDR6
16″ WQHD panel with 165 Hz, 500 cd/m² and 100% sRGB
Intel Wi-Fi 6 (IEEE 802.11ax) and Bluetooth 5.2
SSDs with 512 GB to 4 TB PCIe 4.0 x4
Intel Thunderbolt 4 @ 40Gbps
Battery @ 80Wh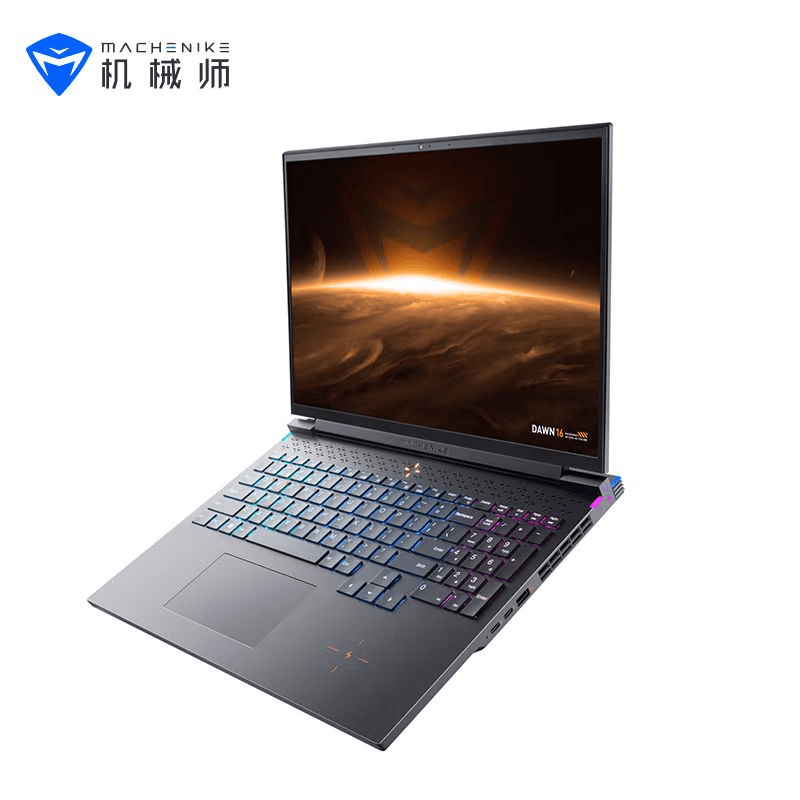 The outside "Machenike Discovery Edition 2022", which is a little reminiscent of Dell's notebooks from the Alienware gaming division, is powered by the hybrid 14-core Intel Core i7-12700H processor (test) and should cost 1,274 US dollars. Pre-orderers participating in a promotion on June 6th can then place their pre-orders for $1,112.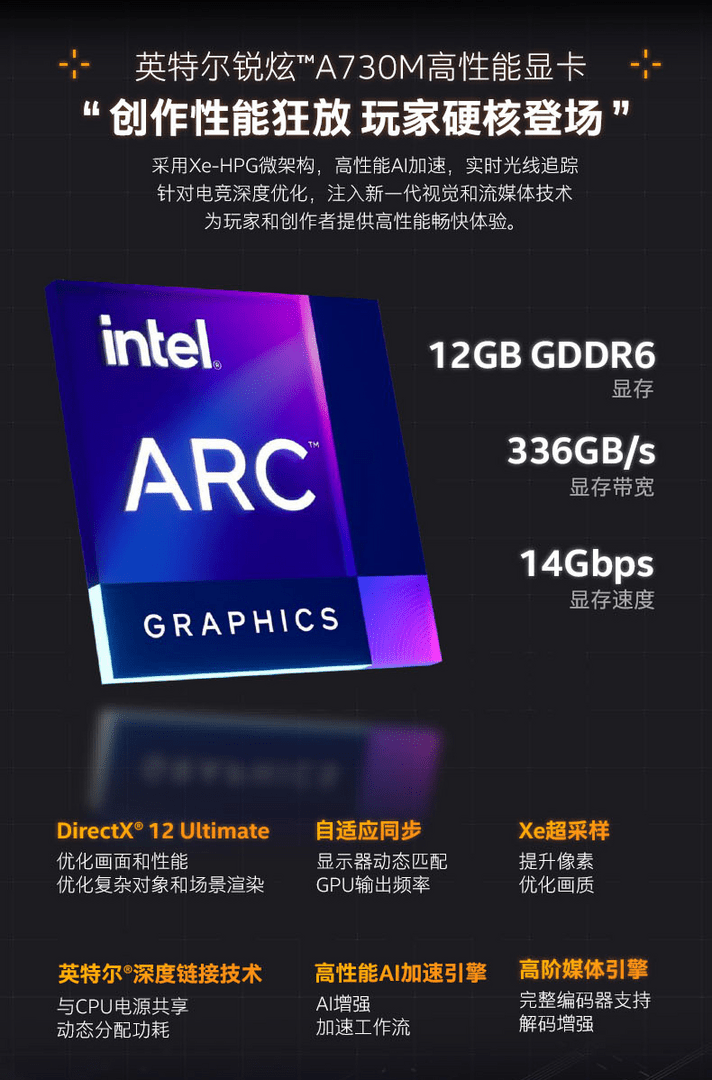 < p class="p text-width">The main protagonist for the gaming ambitions of the 358.8 × 265.4 × 26.6 mm (W×D×H) and 2.45 kg notebook, the Intel Arc A730M, comes with a 12 GB GDDR6 graphics memory reported as 14 Gbps.
Chinese specifications may vary
An image gallery of the online trading platform JD.com, which uses a format that is rather rare in the western world, once again focuses on all the highlights of the gaming notebook individually.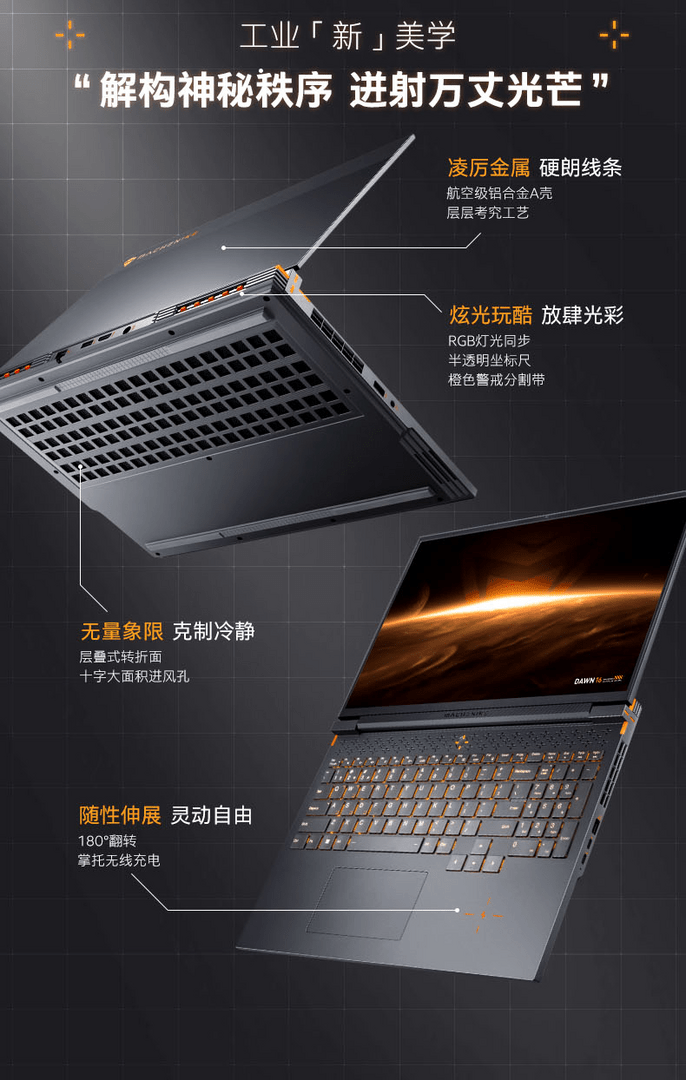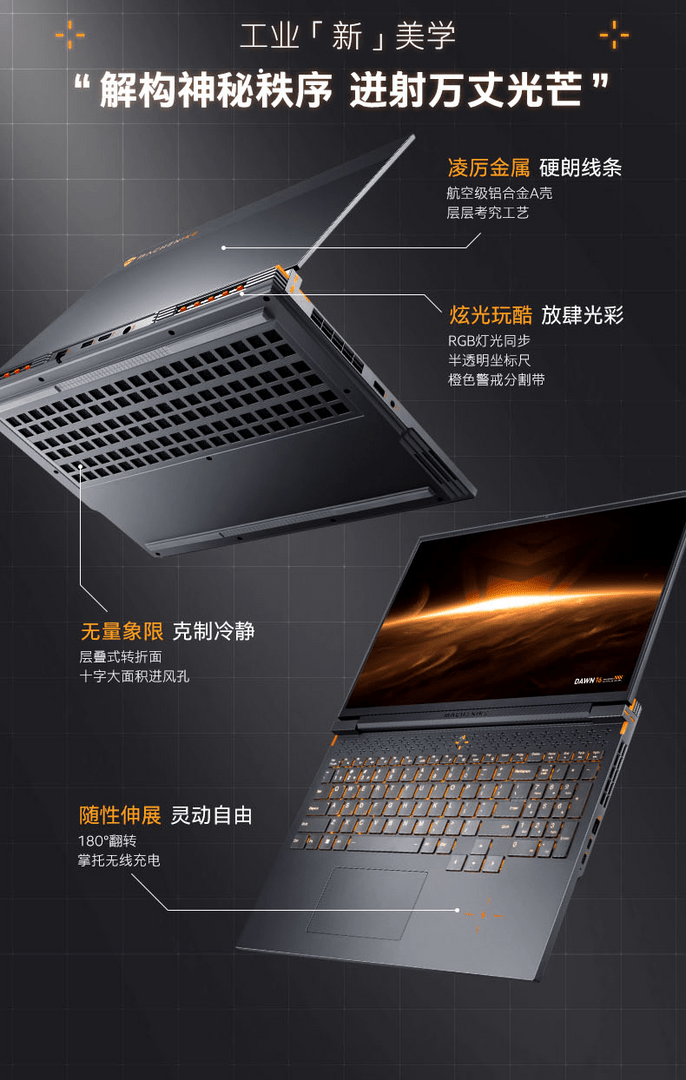 Even if the Intel Arc A730M is expected to celebrate its premiere in China, the specifications do not have to be transferred 1:1 to local notebooks. For example, a GDDR6 graphics memory with 16 Gbps was assumed until recently. So far, Intel has only made the memory volume and width of the memory interface public, but not the clock.