The desire to leave a now superfluous or annoying group in WhatsApp is often opposed to notifying all group members that they have left the group. But WhatsApp is working on a feature where not everyone in the group will be prominently informed about leaving.
Only group admins will be notified
Instead, only the group administrators should receive a notification when a group member leaves the group. A corresponding screenshot, which WABetaInfo has available, shows the new function and the notification that you will receive in the future if you want to leave a group. Before leaving, the following notice will be displayed: "Only you and group administrators will be notified that you have left the group.". Other users will no longer receive a notification in the middle of the chat that the user has left the group, as is currently the case. If a user has left the group, this will only be visible in the group's list of members in future, because the user is no longer listed there.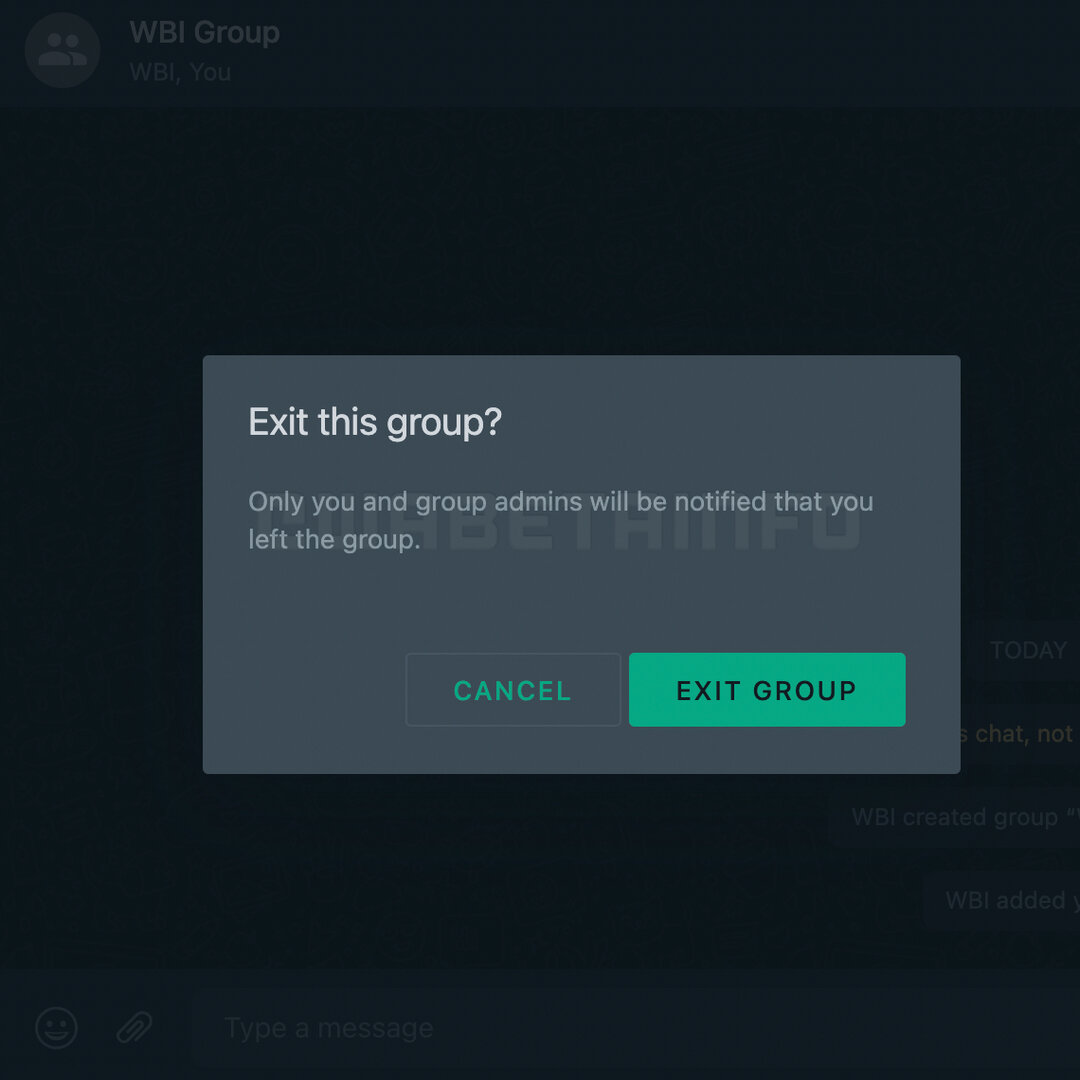 Questions from and confrontation with relatives, acquaintances, friends or parents of the children's classmates as to why you left the group can be tried to avoid in the future. Being added (again) to a group without being asked can already be prevented in the WhatsApp settings.
Function still in the early testing phase< /h2>
The current screenshot of the feature is from a beta version of WhatsApp desktop, but silently leaving a group will also be available in WhatsApp for Android and iOS. Since the feature is still in development and only recently appeared in beta, it's completely open when WhatsApp will actually roll it out to the general public.
Up to 512 people in a group
WhatsApp recently raised the maximum number of members in a group to 512 and introduced emoji reactions that can be used without have your own message react to someone else's message.