Lenovo is relaunching the ThinkPad P mobile workstation series. The new ThinkPad P16 with a 16-inch display in 16:10 format uses Intel's new HX processors, up to 128 GB of RAM and Nvidia's RTX A5500 with 16 GB of memory. It completely replaces the two predecessors P15 and P17 with 15 and 17 inch displays in 16:9 format.
A year ago, the ThinkPad P1 G4 was the first ThinkPad Workstation made the change from 16:9 to 16:10. The P15 and P17 models are now following – albeit indirectly.
Intel's HX series and Nvidia's professional 3080 Ti
In the ThinkPad P16, Lenovo relies on Intel's new mobile Alder Lake CPUs from the HX series, which bring the large Alder Lake S desktop die into the notebook. In addition to the maximum configuration, Lenovo will also use smaller variants. In addition to the variants with ECC and vPro support, the HX CPUs without Xeon genes are also available. The manufacturer has not yet given any details.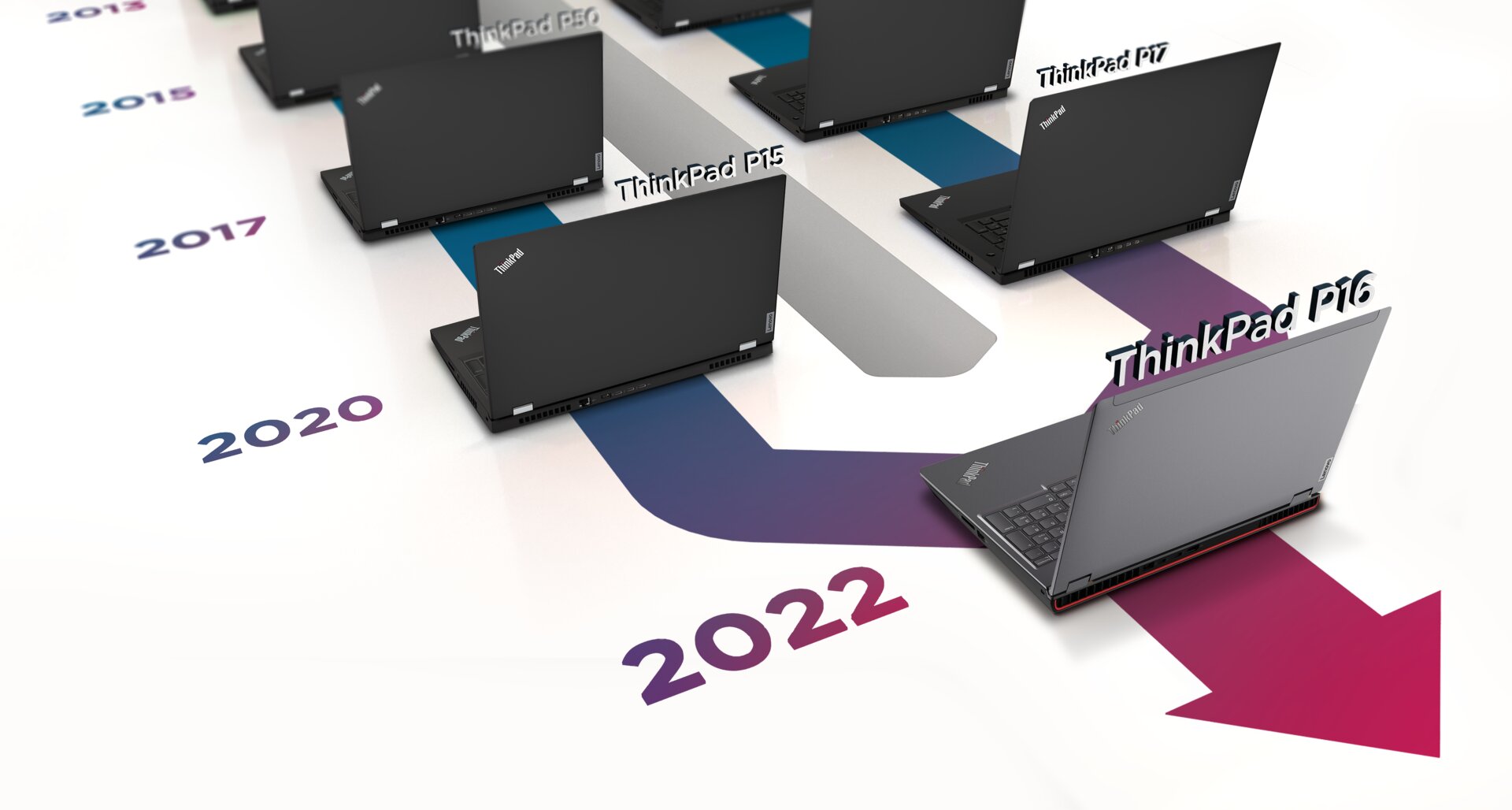 This also applies to the offered dGPUs. The data sheet only shows that there will also be the new professional top model Nvidia RTX A5500, which corresponds to a mobile GeForce RTX 3080 Ti laptop GPU. P15 and P17 are currently available with Nvidia RTX A2000 to A5000.
The ThinkPad P16 has four SO-DIMM slots for the main memory, up to 128 GB are possible with the HX CPUs. There are two slots to choose from for M.2 SSDs.
Four display options in 16:10 format
Speaking of choice: customers have it when it comes to the display. There is:
WQUXGA (UHD+, 3840×2400): OLED Touch, 400 cd/m², 100% DCI-P3, Low Blue Light, HDR500 True Black, Dolby Vision HDR, X-Rite FCC
WQUXGA (UHD+, 3840×2400): IPS, 600 cd/m², 100% Adobe RGB, Low Blue Light, HDR400, Dolby Vision HDR, X-Rite FCC
WQXGA (QHD+, 2560 x 1600): IPS, 400 cd/m², 100% sRGB, Low Blue Light, X-Rite FCC
WUXGA (FHD+, 1920 x 1200): IPS, 300 cd/m², 100% sRGB, Low Blue Light, X-Rite FCC
Again, always available the ThinkPad P16 has a 94 watt hour battery, which is charged via a 170 or 230 watt power supply, depending on the configuration. Peripherals are connected via two USB Type A with 5 Gbit/s, one USB Type C with 10 Gbit/s, two Thunderbolt 4, HDMI 2.1, smart card and SD card reader and 3.5 mm jack connection.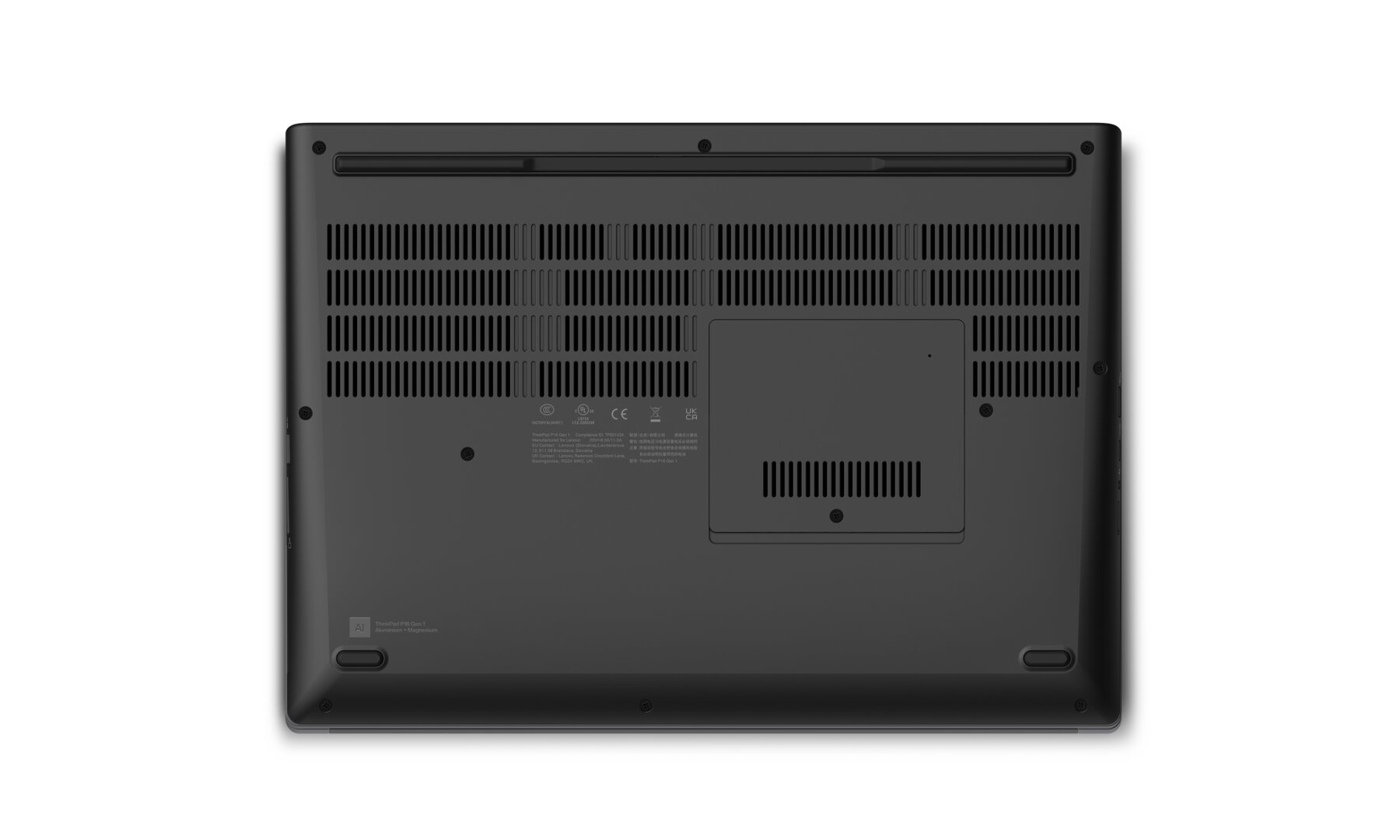 Transmission is via Wi -Fi 6E (Intel AX211 (2x2ax) and Bluetooth 5.2, there will also be models with a 5G modem as an option.
From August 2022 onwards 1,979 euros
Lenovo plans to be able to sell the new ThinkPad P16 in Germany in August 2022. Prices start at 1,979 euros.Lenovo was able to determine which configuration is available at this price Don't say yet when asked.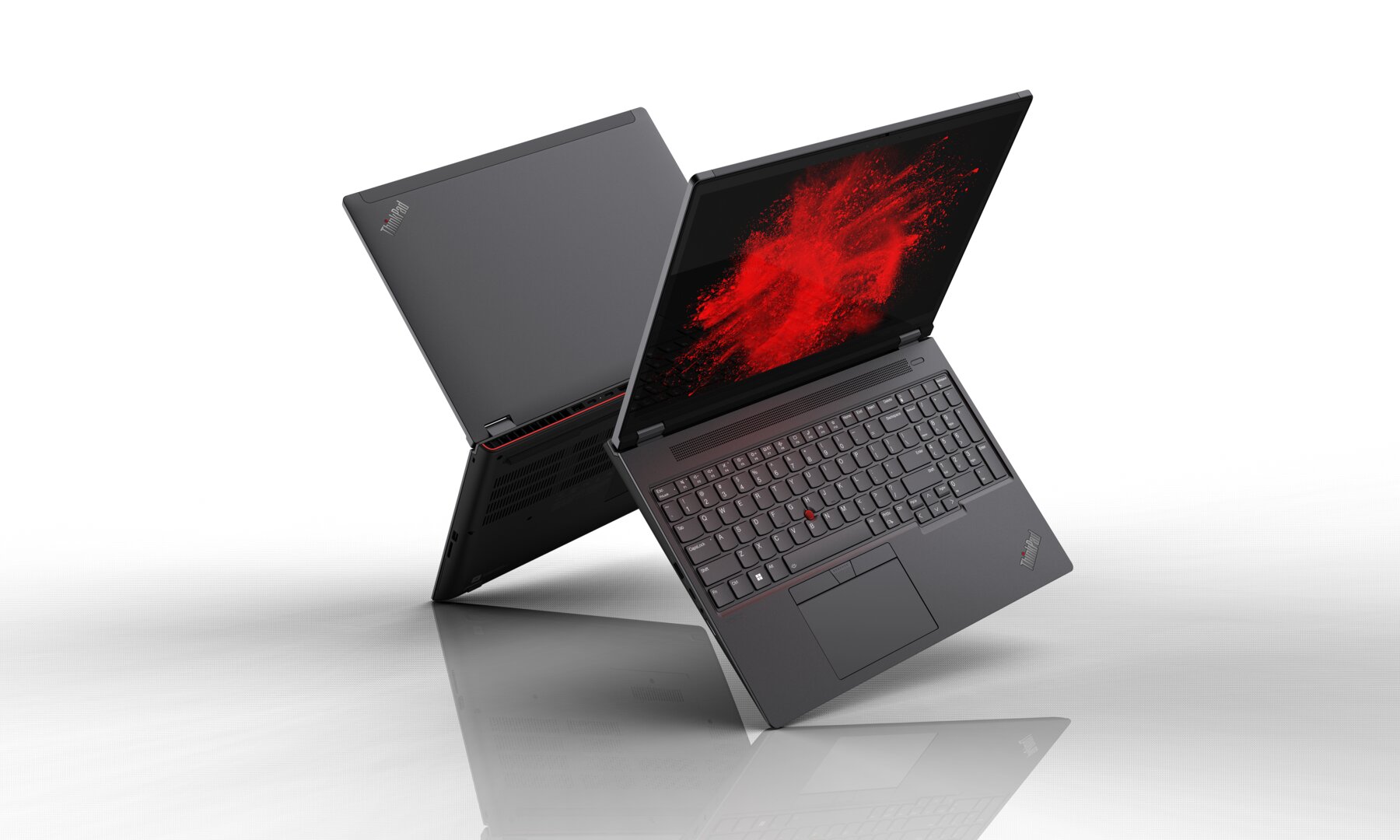 ComputerBase received information about this article from Lenovo under an NDA, with the only requirement being the earliest possible publication date.