Amazon relaunches the most popular tablets from its own house. The next-gen Fire 7 and Fire 7 Kids feature a 30 percent faster processor, twice the memory and up to 40 percent longer battery life. The price of the new tablets starts at EUR 64.99.
New case, known carefree guarantee
With the Fire 7 Kids, Amazon has also redesigned the child-friendly case. The tablet comes again with a year of free membership to Amazon Kids+ with ad-free learning and entertainment content, which can also be used on another compatible device such as Fire TV, Kindle, Chromebook or iOS and Android tablet, and Amazon's well-known 2 -Year worry-free guarantee, within which Amazon will replace the tablet free of charge in the event of a defect, even if it is your fault. From the parent dashboard, parents and guardians can still manage their children's screen time and set learning goals, age filters, and time limits for weekdays or weekends. Kids can also use their Fire 7 Kids for Wi-Fi calling with parent-approved contacts.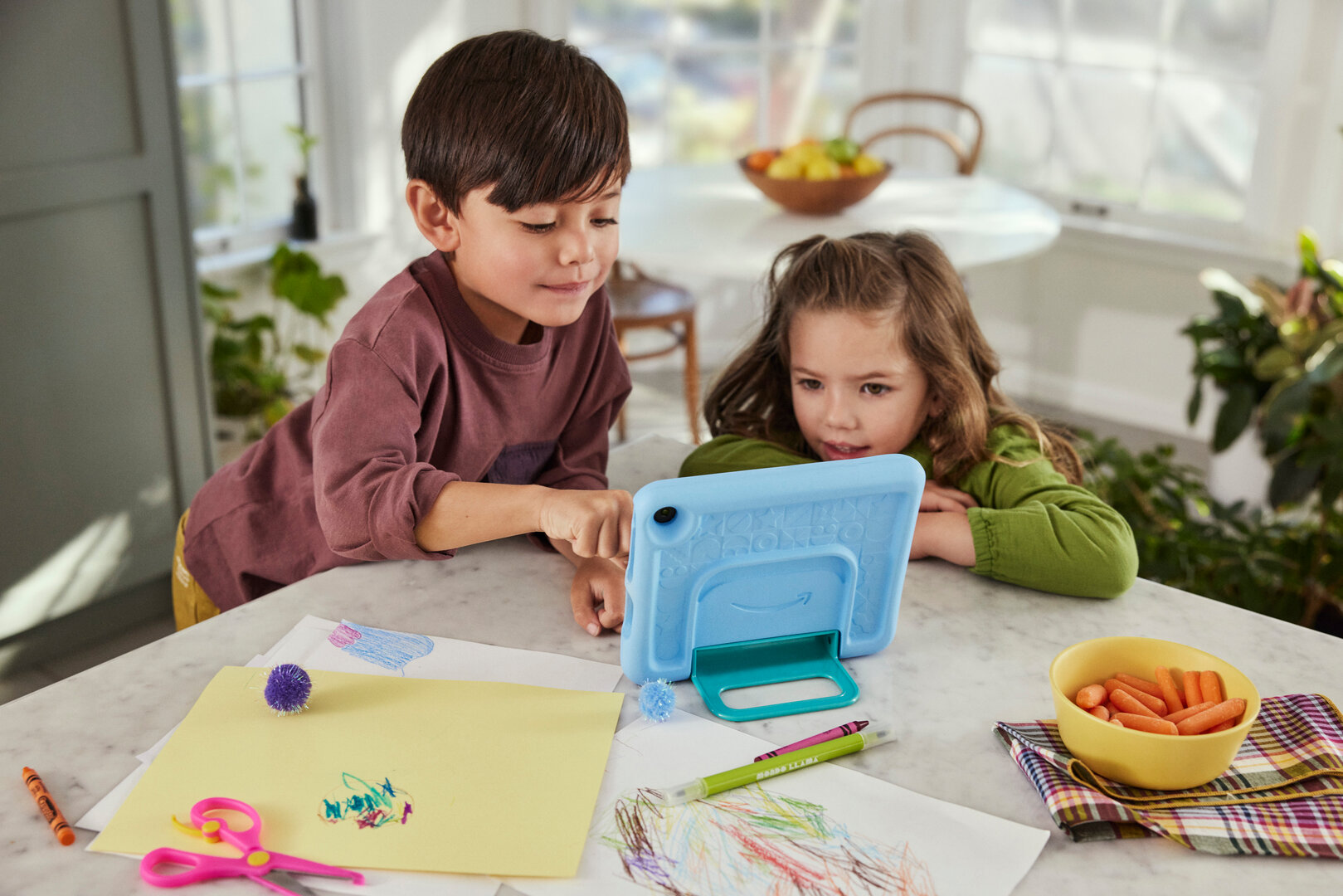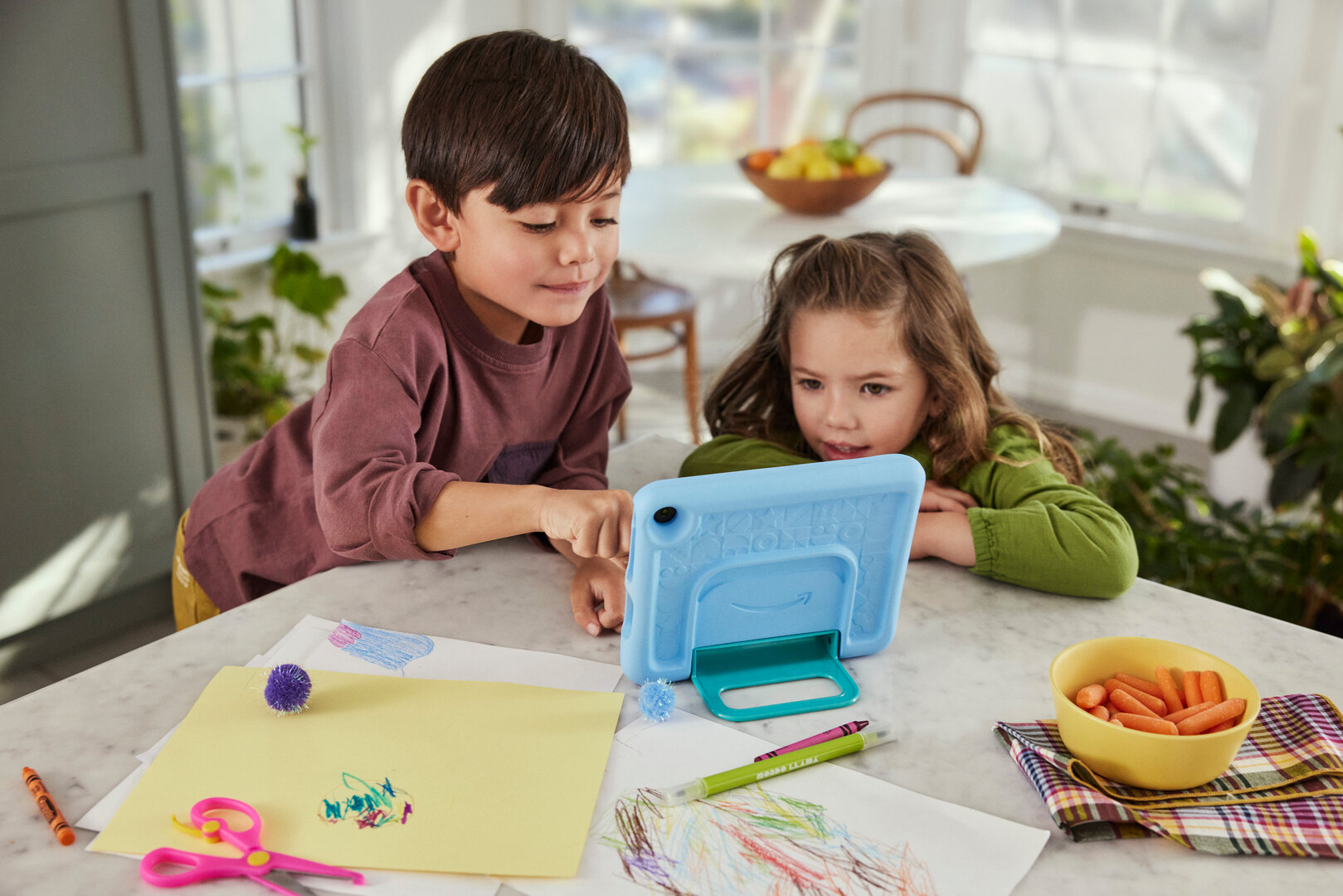 2.0 instead of 1.3 GHz and 2 GB instead of 1 GB RAM
A 64-bit quad-core SoC with a clock speed of 2.0 GHz, the MediaTek MT8168V, is used as the processor in the Fire 7. A quad-core with 1.3 GHz was used before. The main memory is now 2 GB instead of 1 GB before. The internal memory is still 16 or 32 GB, depending on the model selected. The resolution of the 7-inch display is still 1,024 × 600 pixels, which results in a pixel density of 171 ppi. The 40 percent longer battery life should enable up to 10 hours of reading, surfing or video playback. A 3.5mm stereo jack is also provided for headphones.
The Fire 7 measures 180.68 × 117.59 × 9.67mm and weighs 282 grams. The predecessor measures 192 × 115 × 9.6 mm and weighs 286 grams.