With the ConceptD 7 SpatialLabs Edition, Acer already offers a notebook with 3D autostereoscopy for around 3,600 euros, which enables 3D display using eye and head tracking. The new portable 4K monitors of the SpatialLabs View series expand this offer for consumers and professional users.
While the Acer SpatialLabs View is aimed at gamers and is intended for general media consumption, the SpatialLabs View Pro is primarily intended for creative people and sales presentations. The two portable displays offer 100 percent coverage of the Adobe RGB color space and a brightness of 400 cd/m². The diagonal of both monitors is 15.6 inches, the resolution is 3,840 × 2,160 pixels. They each weigh less than 1.5 kg, so they should also be taken to product presentations.
50 games with 3D effects to start with
In order to transfer the glasses-free stereoscopic 3D technology to games, Acer launches the SpatialLabs TrueGame application. Since 3D games usually have information about the depth of objects in each scene and for each object stored by the developers, SpatialLabs can use this information to display the games in stereoscopic 3D. At the start, the application supports 50 games, for which a separate preconfigured profile is available – Acer does not name exactly which games these are. Each title is optimized individually via the profiles. Users just need to run the TrueGame application and use it to launch the game they want. The 3D effect should then offer the player a better experience by making the rooms and objects appear more plastic. If no game is running, stereoscopic 3D is disabled and the monitor can be used like any conventional monitor.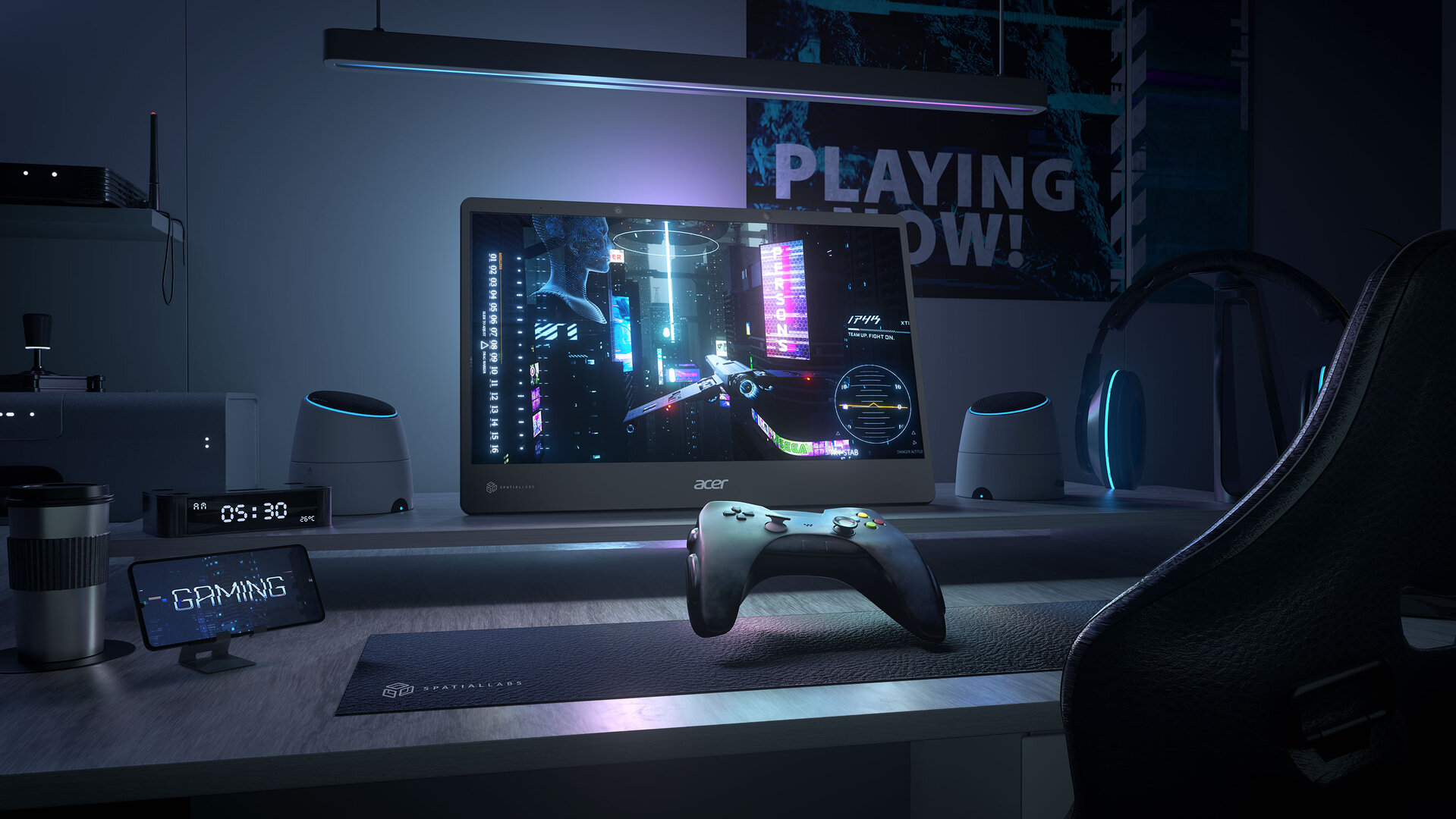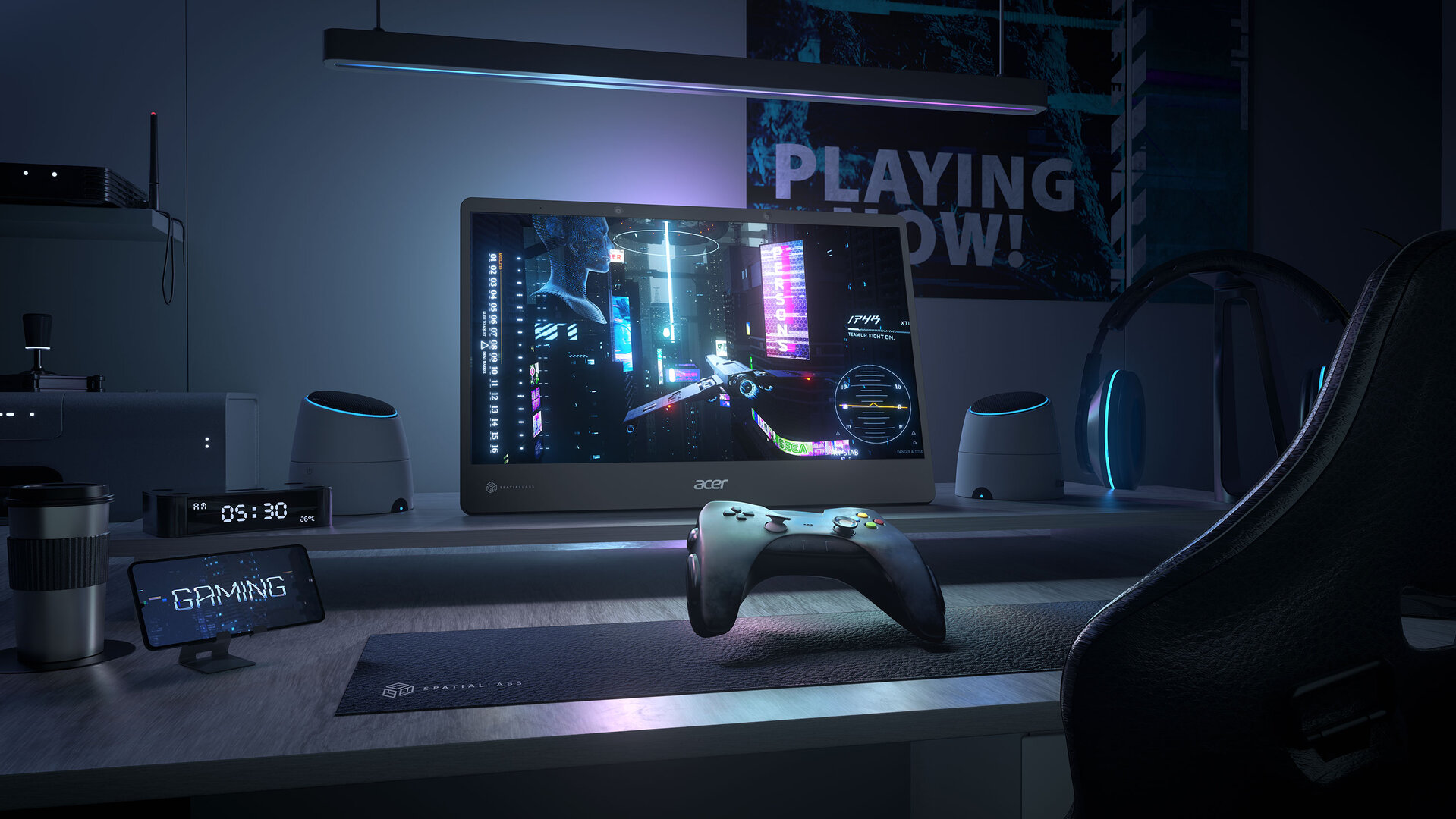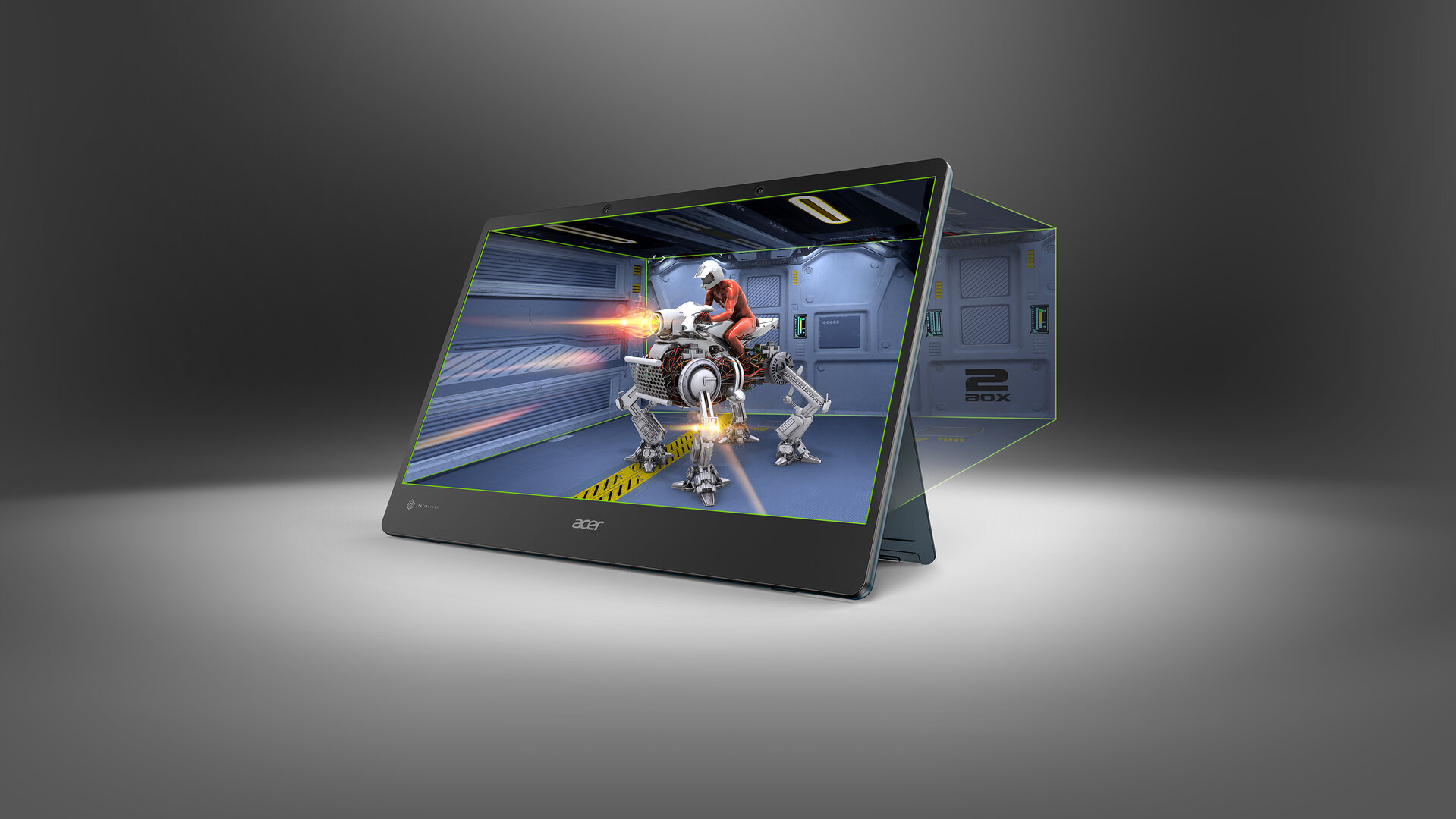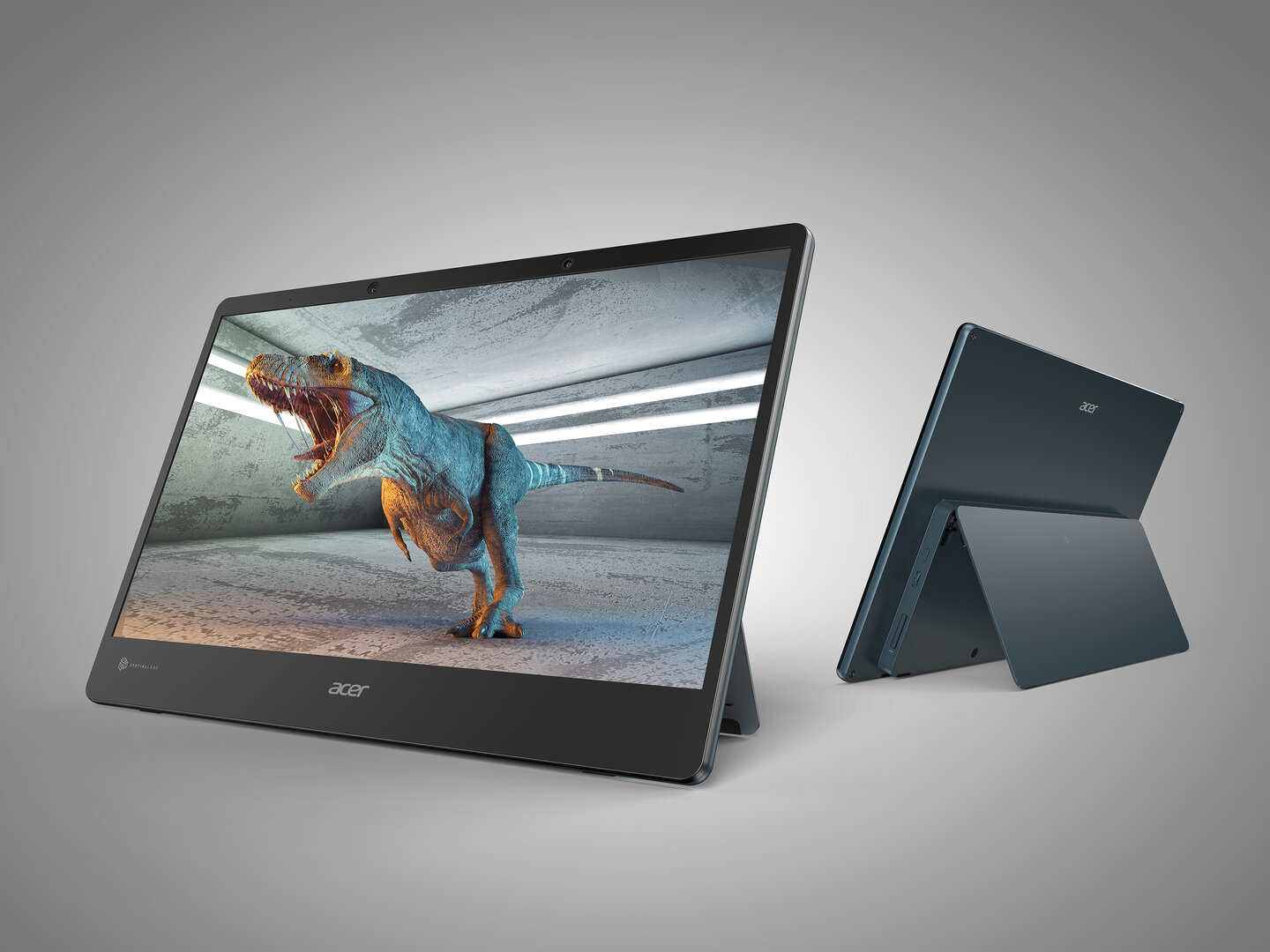 2D content can also be converted
With SpatialLabs Go, on the other hand, 2D content is to be converted into stereoscopic 3D content. The application aims to create stereoscopic 3D content from "almost any" content. For example, photos, videos and web content should appear in three-dimensional representation.
Represent 3D models spatially
SpatialLabs Model Viewer, on the other hand, is intended for 3D models on the Acer SpatialLabs View Pro. For this purpose, three-dimensional model file formats such as OBJ, FBX, STEP, STL, COLLADA, IGES, glTF, 3DS, BLEND, PLY, DAE, IGS and Datasmith are supported. 3D design software such as Revit, Solidworks and Cinema 4D can also be used by installing a Datasmith export plugin. Once a project is ready to be viewed, it can then be imported into the SpatialLabs Model Viewer. Through the Sketchfab integration, users have access to an online library of free 3D assets to use in their own projects.
Image 1 of 5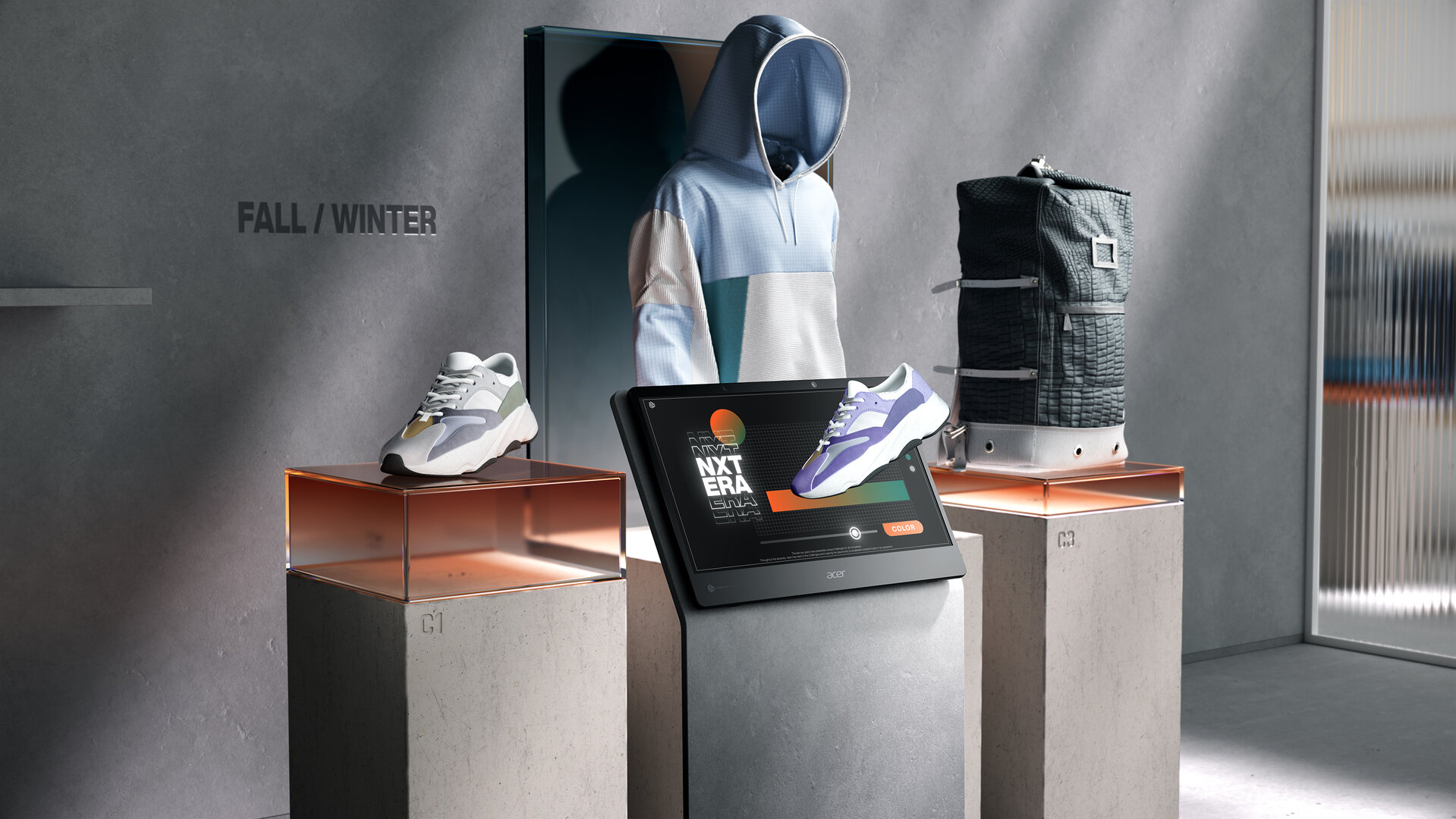 With A VESA mount also allows the View Pro to be attached to kiosks and point-of-sale displays for permanent installation. Customers can then interact with the display using hand gesture recognition.
Prices and availability
Acer plans to announce the prices and market launch of the new SpatialLabs View at a later date.
ComputerBase has received information about this article from Acer under NDA. The only requirement was the earliest possible publication date.