Acer's monitor portfolio recently included a very wide 49-inch monitor with 5,120 × 1,440 pixels in 32:9 format. With 120 Hz and FreeSync Premium, the EI491CUR is primarily aimed at gamers. The VA panel is curved with a radius of 1.8 meters.
Compared to the visually very similar sister model EI491CR with 3,840 × 1,080, the new EI491CU< /strong>R around 80 percent more pixels on the same image area and thus a sharper image. The approximately 7.3 million pixels also require powerful gaming hardware for decent frame rates.
Typical for a VA panel is the high contrast ratio of 3,000:1 as a strength of this type of LCD panel. The weakness is the sluggishness with a response time of 4 ms (GtG), whereas TN and fast IPS panels have arrived at 1 ms. The refresh rate of 120 Hz should ensure smooth moving image display with less blur. However, this is only possible via DisplayPort 1.4 (two available), while the two HDMI 2.0 sockets only support 60 Hz at native resolution.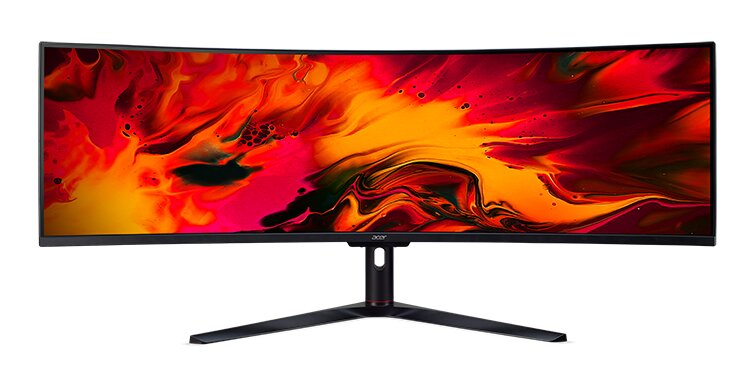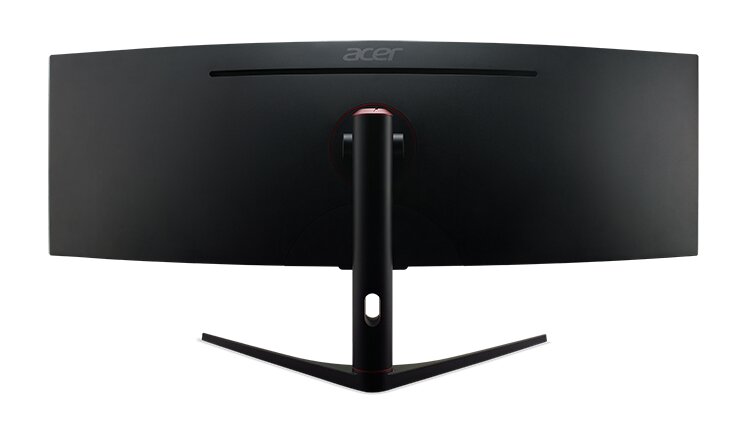 The curvature of the display is advantageous with such a width, as lateral head movements can be reduced in order to capture the entire image when the seat distance is small. The panel works with 8-bit color depth and is said to cover 94 percent of DCI-P3. Internal loudspeakers or a jack socket enable the output of audio signals. The stand offers 95 mm of height adjustment, as well as options for tilting and horizontal rotation of the display. An alternative mount can also be used via VESA mount.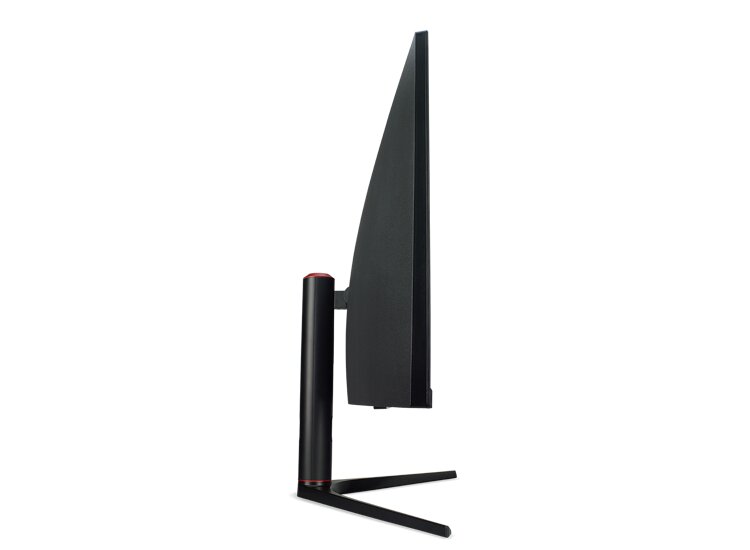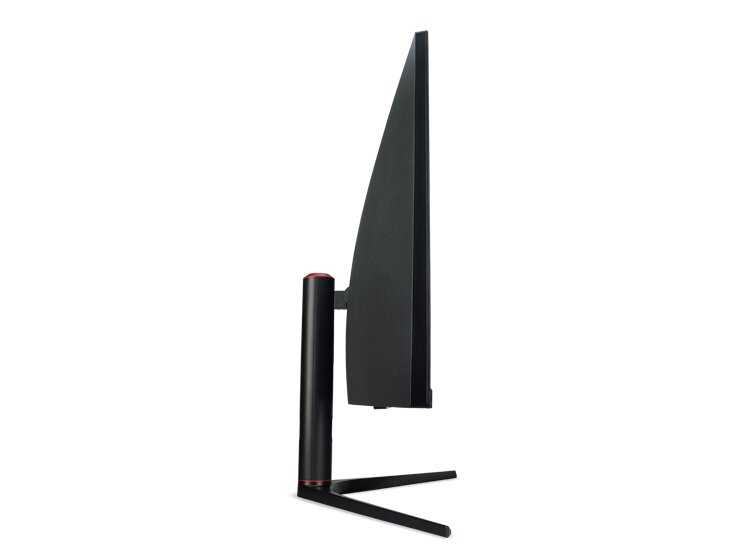 A product page from Acer for Australia gives more information as well a price: normal 1,999 AUD and currently reduced 1,499 AUD mean prices of around 1,330 euros and 1,000 euros converted according to the current exchange rate without taking tax rates into account.
The price range is for one monitor of this kind quite common. However, there is still no information about the market launch in Europe.
ComputerBase has tested a similarly equipped widescreen monitor, the Samsung C49RG90.