Now that the HomePod mini has been available in the Netherlands for a few months, software updates for the HomePod are suddenly a lot more interesting to follow. Apple regularly releases new updates. While new features are sometimes added, such interim updates often involve bug fixes and improved performance. Likewise with HomePod software update 15.5, which is now out.
HomePod software update 15.5 is out
Apple does not mention exactly what has been improved in the update description. Apple therefore speaks of "problem­solutions for your HomePod". If more information becomes available about the improved performance and whether any security vulnerabilities have been fixed, you will read it in this article. It's important to keep your Apple products up to date, even if nothing new is apparently added to the update.
These are the release notes for HomePod software update 15.5:
Software version 15.5 also includes general performance and stability improvements.
Download HomePod software update 15.5
Downloading and installing the update is automatic, but you can also do it yourself force if you want the update immediately. Here's how:
Open the Home app on your iPhone. Go to the House tab.
Tap the house at the top left. Optionally, choose Home Settings and select the home the HomePod is located in.
Tap Software Update.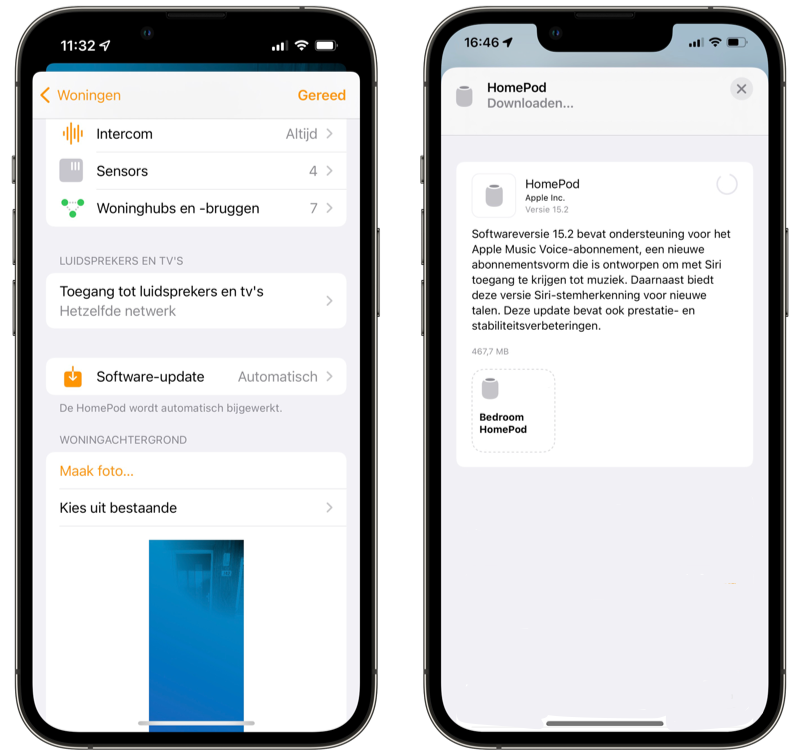 The app will now check for updates.
You will now see the version number and size.
Tap the Download and Install button to update the software.
The HomePod update will now be installed.< /li>
Read more in our article on updating the HomePod.