As part of the report for the first quarter of 2022, Take Two announces new sales figures for Grand Theft Auto V (test) and Red Dead Redemption 2 (test). And as usual, it shows that both games continue to find new buyers years after their release. As sales increase, so does revenue.
Nine years and three console versions later
GTA V continues to be popular almost a decade after it was first released. The title was originally released on September 17, 2013 for the PlayStation 3 and Xbox One. Publisher Take Two and developer Rockstar Games are now announcing that the open-world action game will have sold more than 165 million copies by March 31, 2022. Since the beginning of the year, more than 5 million copies have been purchased again, Rockstar Games last spoke in February about the sales figures for the previous quarter. In a poll, around three quarters of ComputerBase readers said they had bought GTA V at least once.
New versions for the PlayStation 5 and the Xbox Series X and S were only released on March 15th, again including graphical improvements including 4K textures, ray tracing and faster loading times. At the same time, a standalone version of the multiplayer component GTA Online was released. However, Take Two did not announce specific sales figures for these versions. The entire GTA series has meanwhile sold more than 375 million units.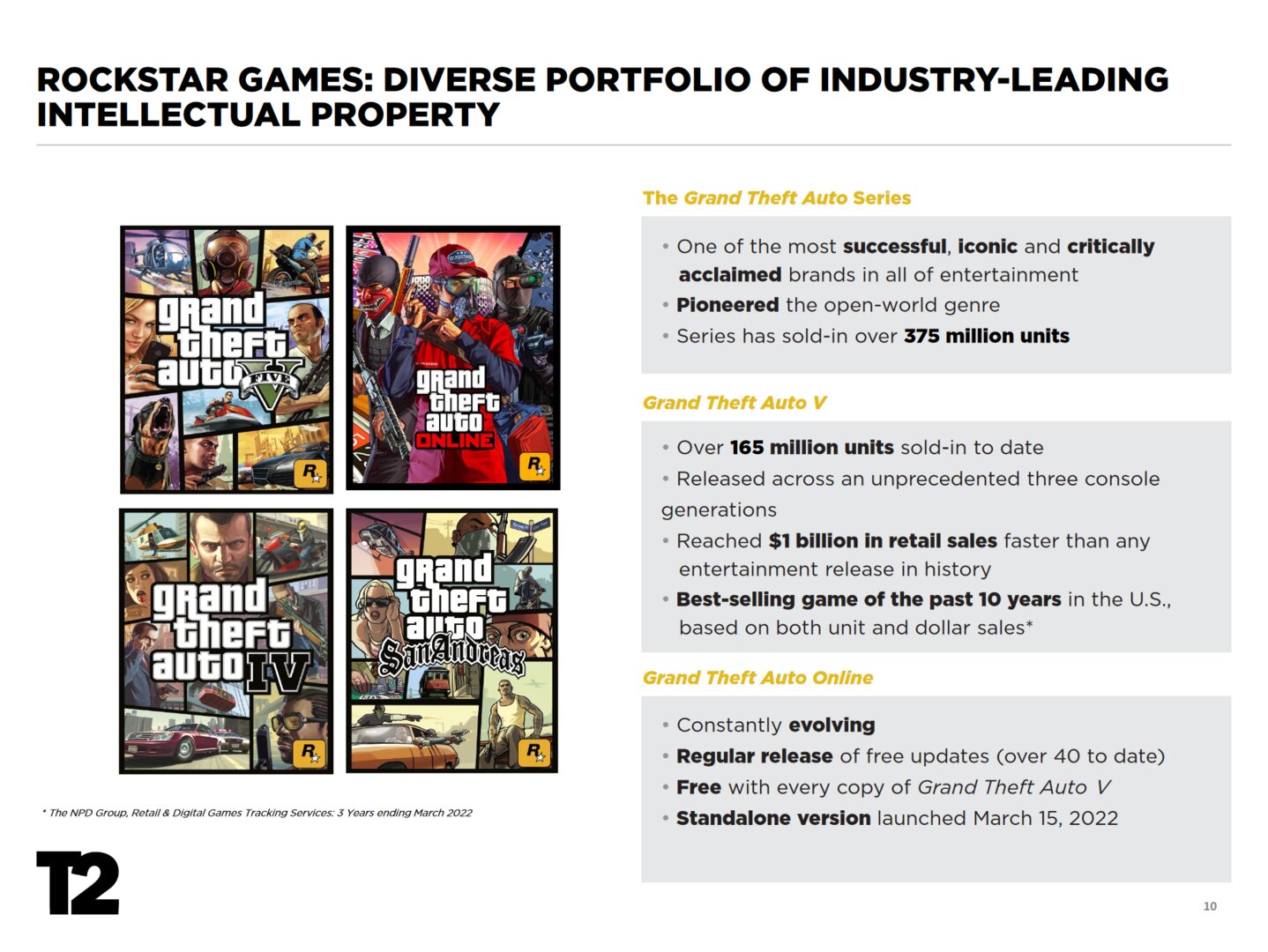 Red Dead Redemption 2 has sold more than 44 million units since its release on October 25, 2018. The Western game doesn't reach GTA 5, but it is the second best-selling title in the USA in the last five years, according to Take Two. Together with the first part of the series, the total amounts to over 67 million sales.
Declining quarterly figures above expectations
The good sales figures are also reflected in the income. In the fourth quarter of fiscal 2022 ended March 31, Take Two beat guidance and generated revenue of $930 million, an increase of 11 percent year over year. Recurring consumer spending, which includes microtransactions, is currently growing at a compound annual rate of 21 percent and accounted for around 64 percent of total sales in the past fiscal year. This was around 3.4 billion US dollars. At 71 percent, game consoles account for the lion's share. The PC accounts for 17 percent and mobile games are responsible for 12 percent of sales.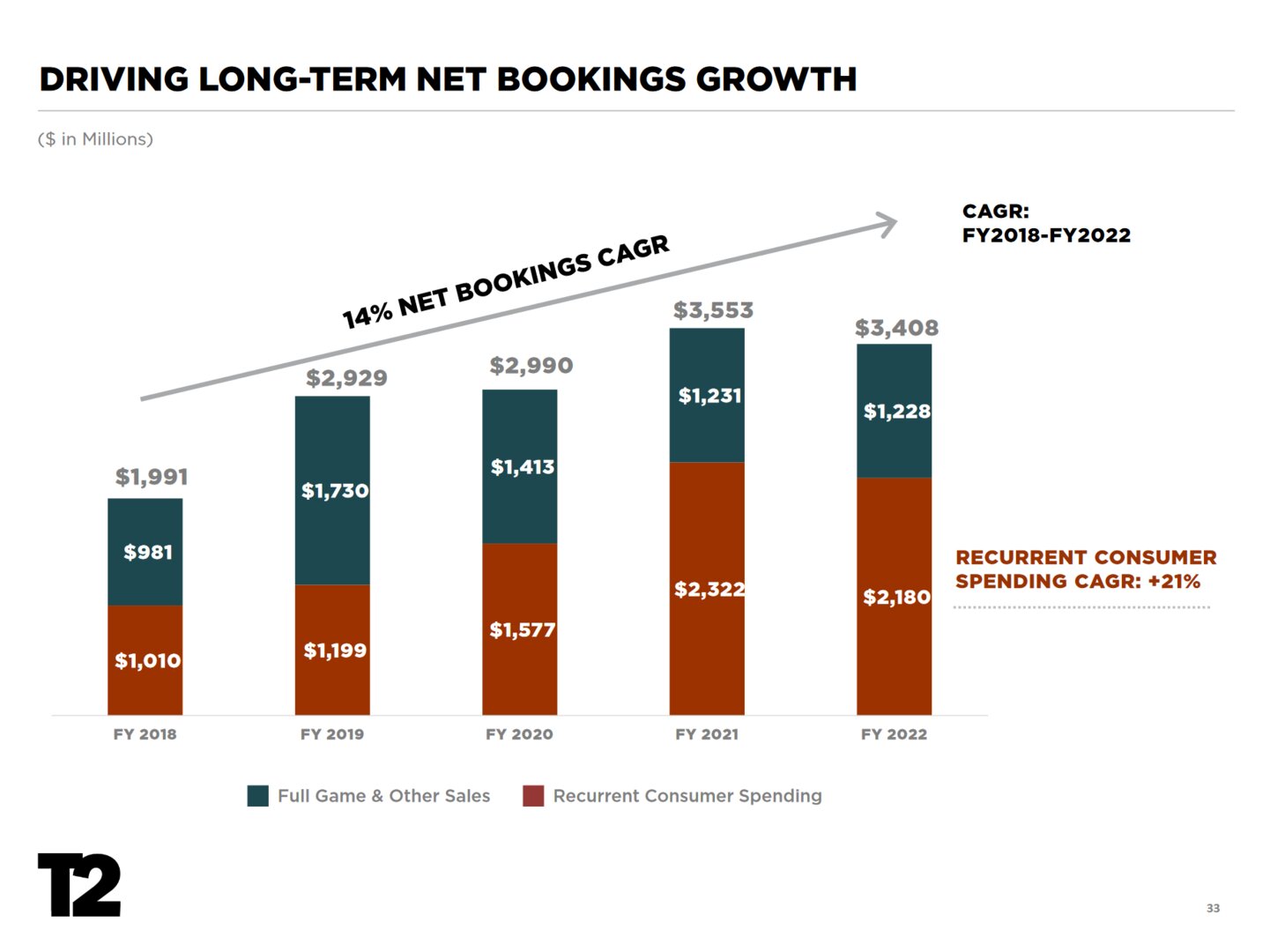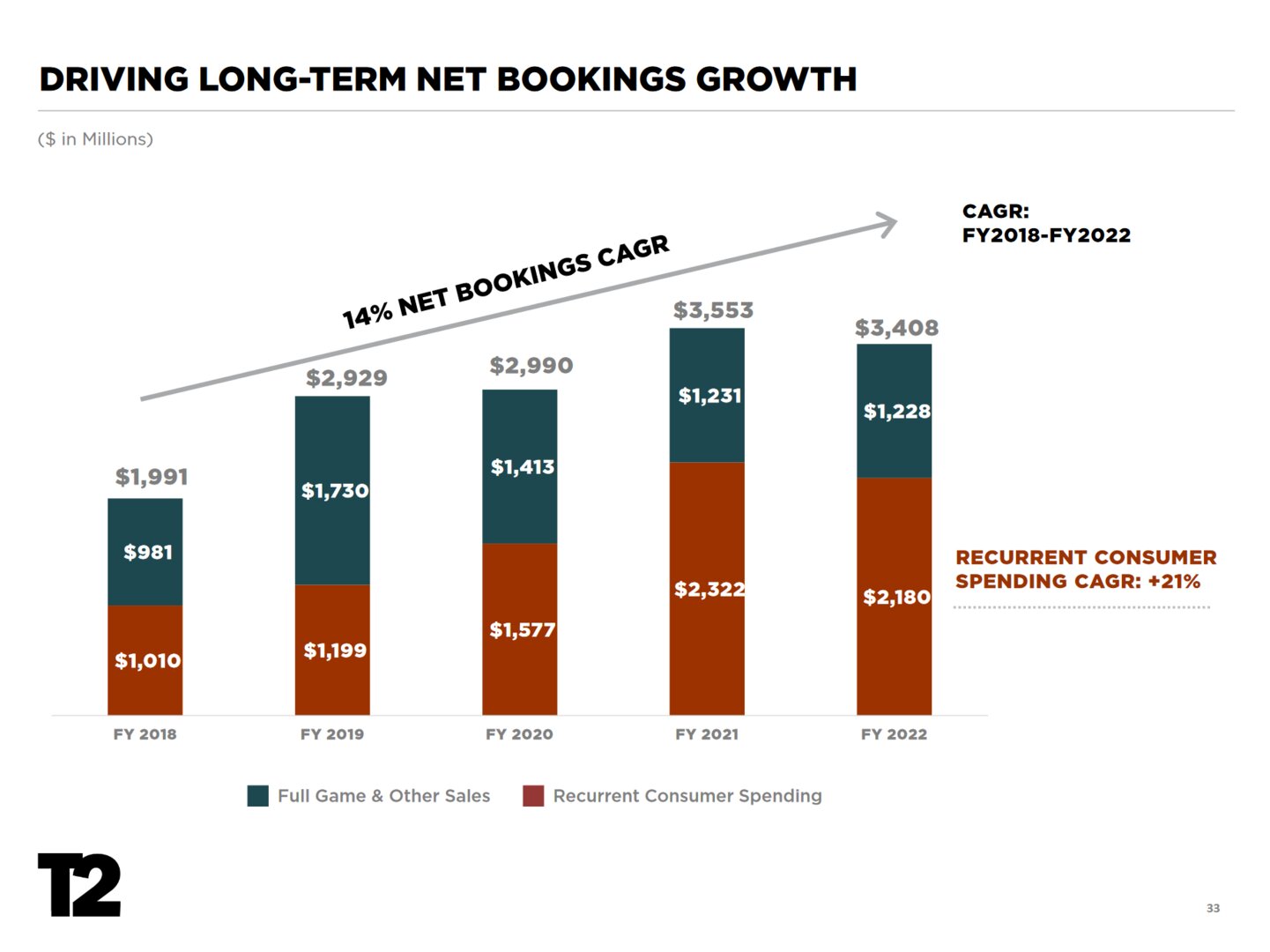 However, annual profit fell despite outperforming Expectations up 29 percent to $418 million. Take Two points out that the numbers are still higher than a few years ago, but that there is currently "a weakening of the trends that have benefited the industry during the peak of the pandemic".