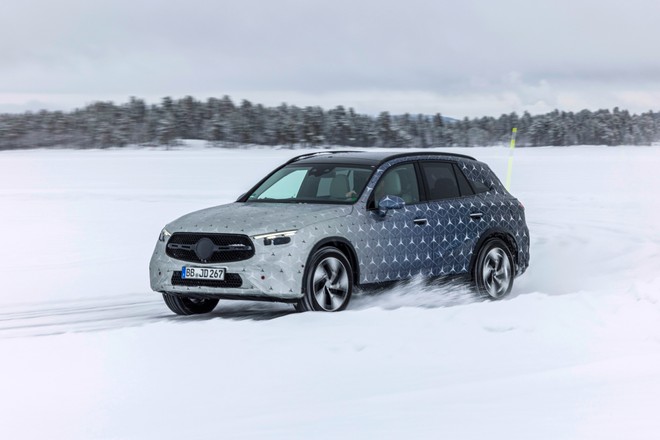 The new generation of the Mercedes GLC will be & agrave; officially presented the next 1 & deg; June through an online event. Confirmed, therefore, some reports that spoke of this date for the debut of the SUV. So, in about a couple of weeks we will be able to discover all the secrets of the new generation of this model of the manufacturer. With the occasion, the German carmaker shared also a teaser of the car showing a detail of the rear. Since the image is very dark, we played with Photoshop to lighten it and make it, so, more & ugrave; clear.
Actually, we already know about the new SUV; different things thanks to a series of spy photos that emerged over time and thanks to some information released by Mercedes.
WHAT DO WE KNOW?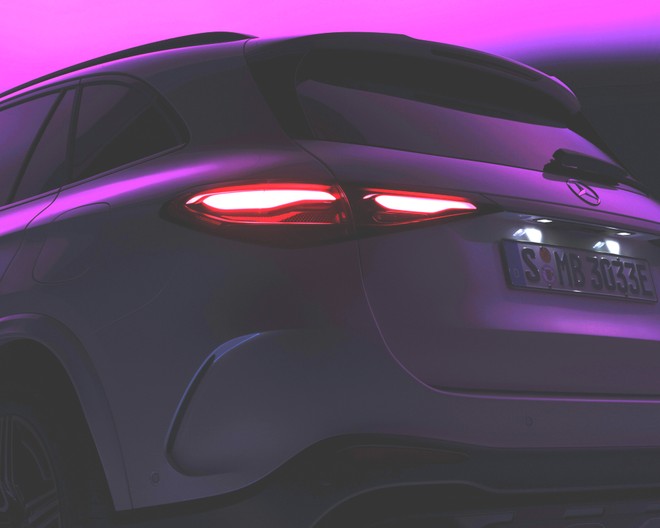 The new GLC is based on the MRA2 platform and will have; slightly larger than the current model. In fact, we speak of 4.72 meters in length and a pitch of 15 mm higher than that of the current GLC. The new SUV, therefore, should offer greater roominess. The capacity of the trunk, on the other hand, should rise up to 600 liters. Space but also technology. The interior, in fact, should have several similarities with those of the new C-Class.
Therefore, the new Mercedes GLC will have; of the latest version of the MBUX system with vertical screen that will allow; to access all the functionalities; that the brand has developed over time. The SUV will be able to also count on rear steering wheels (up to 4.5 degrees). As regards, however, the engines, already & agrave; we know that there will be not only units & agrave; Mild Hybrid petrol and diesel but also Plug-in versions (also diesel). Just the PHEV models will be the most; interesting since they will have a large capacity battery; able to allow autonomy that will be able to get to 100 km in mode & agrave; electric only. Speaking of accumulators, it seems that they can also be recharged in direct current.
The new GLC will be; also proposed in the more variants; performing signed by AMG . However, for these you will need to & agrave; wait further as they will be brought to the debut only at a later time. With the presentation, details on when orders will open and when deliveries to customers will begin.
The best Xiaomi for photos without 5G? Redmi Note 10 Pro, buy it at the best price from Amazon Marketplace at 399 euros .