The open-source vector graphics program Inkscape, which only reached version 1.0 about a year and a half ago and thus after more than 16 years of development work, has now been released in the new version 1.2 with many new functions for systems with Linux, macOS and Windows released.
Alternative to Adobe Illustrator and CorelDraw
As the makers behind the free vector graphics program have announced, the highlights of Inkscape 1.2 include a new page tool that allows multi-page documents in the open source graphics program for the first time, and new tools such as a live path effect and revised dialogs .
The official release notes list numerous optimizations, innovations and error corrections for the latest version of the vector graphics program.
Inkscape documents can now hold multiple pages, which are managed by the new Page tool
Editable markers and dash patterns
Layers and objects dialog merged
On-canvas alignment snapping and Snap settings redesign
New 'Tiling' Live Path Effect
Redesigned Export dialog with preview and ability to select objects/layers/pages and even multiple file formats to export to
Import SVG images from Open Clipart, Wikimedia Commons and other online sources
Selectable object origin for numerical scaling and moving
All alignment options in a single dialog
Gradient editing in the Fill and Stroke dialog
Gradient dithering
SVG Font Editor updated

< li>Flowing text around shapes and text padding

Convenience Boolean operation for splitting paths
Configurable Tool bar, continuous icon scaling and many more new customization options
Performance gains for many parts of the interface and many different functions
Lots of improvements to the user interface
Numerous crash & bug fixes in the main Inkscape program and in in the stock extensions

Inkscape 1.2 – Release Notes
Inkscape uses the free and from the World Wide Web Consortium (W3C) standardized SVG ("Scalable Vector Graphics") file format. The developers want to use this to position their free, open-source graphics program as a direct competitor to paid applications such as Adobe Illustrator and CorelDraw.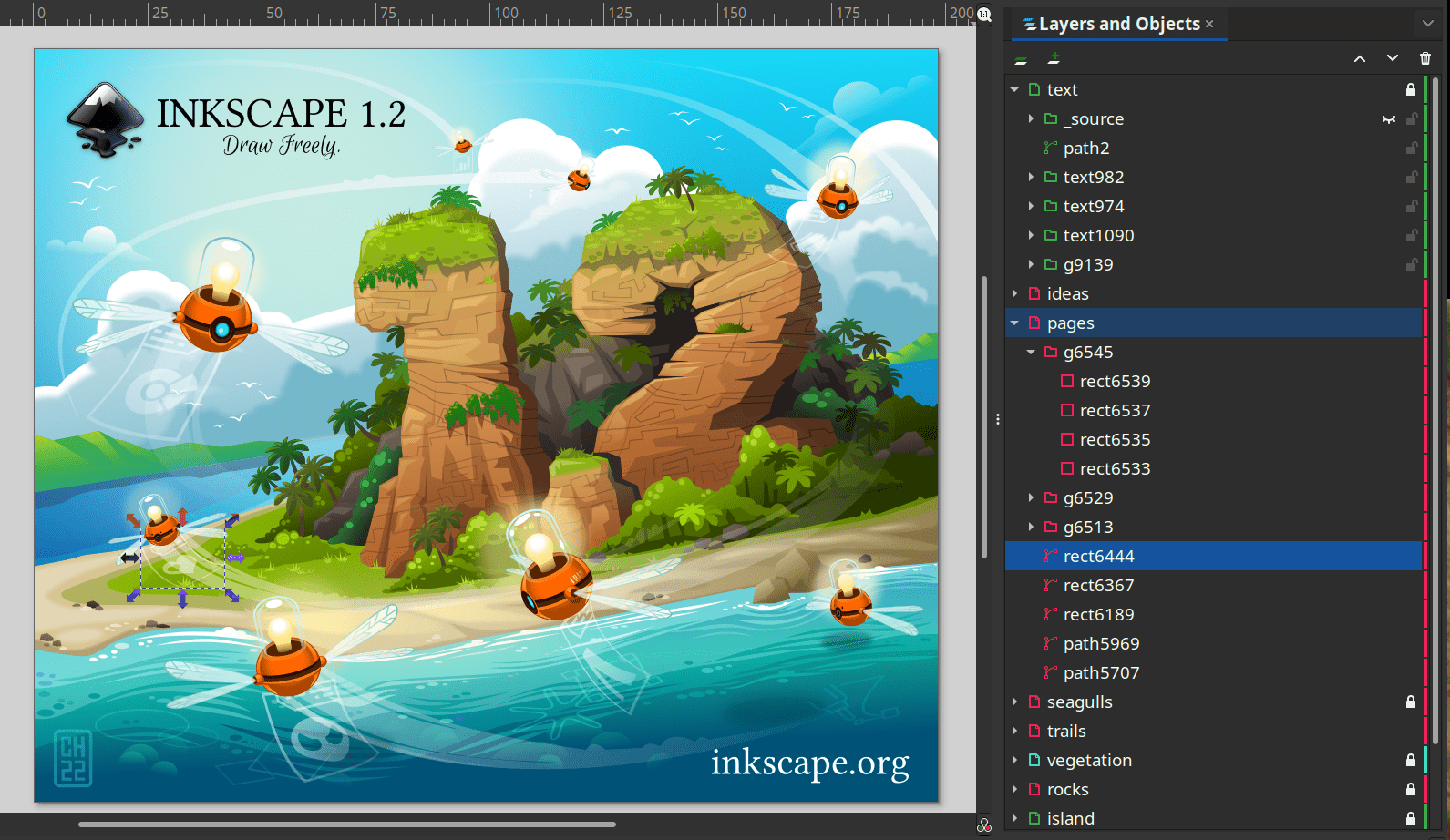 Since switching to the final version 1.0, the graphics software has also offered improved HiDPI support and customizable themes and icon sets by porting the free program library GTK 2 to GTK 3.
A free, open-source alternative to Illustrator, Freehand, CorelDraw, or Xara X, Inkscape can import formats such as PostScript, EPS, JPEG, PNG, and TIFF, and export graphics as PNG as well export in different vector formats.
Download on ComputerBase
Inkscape 1.2 for As usual, Linux, macOS and Windows can be downloaded from the ComputerBase download area directly below this message.
The developers present all new features in detail in a two-minute video.