As a ten-year-old, LaDonna Gaines moved churchgoers to tears with her gospel singing; under the name Donna Summer she later started a world career. On May 17, 2012, she succumbed to cancer at the age of 63.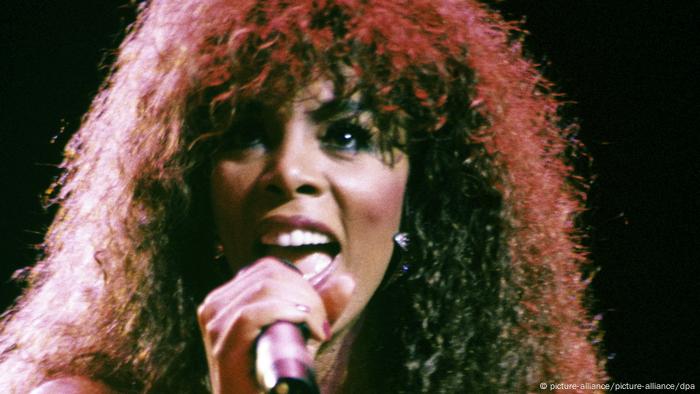 Long ago a legend: Donna Summer
"Love to Love You Baby": With this song driven by electro beats, Donna Summer moaned onto the disco dance floors of the world in the mid-70s. The pleasurable orgy of singing lasted a total of 16 minutes and 50 seconds. The song became a scandal; many stations refused to play it. But he also became a world hit. Even the renowned Goethe Institute later attested the track's groundbreaking qualities and called it the "godfather of techno and house music" because of the synthetic endless rhythms.
Donna Summer was born LaDonna Gaines on December 31, 1948 in Boston. Her father was a butcher and her mother a factory worker. When she made her debut in the gospel choir as a little girl and the parishioners sobbed with emotion, God whispered to her: "Donna, one day you will be famous", she was happy to tell later.
World career made in Germany< /h2>
At the age of 17, Donna dropped out of school, became the frontwoman of the psychedelic rock band Crow and moved to New York with her. There she heard that they were looking for singers for the German version of the hippie musical "Hair", applied – and on October 24, 1968 as a 19-year-old was on stage at the first performance in Munich. "Aquarius" was her first single ever, released under the Donna Gaines moniker.
Donna started her career in Munich
She played in other musicals like "Showboat" or "Porgy und Bess" and toured all over Europe. On the way she met her first husband, the Austrian dentist Helmuth Sommer, to whom she owes her stage name.
In 1973 there was a fateful encounter with the producers and songwriters Giorgio Moroder and Pete Bellotte. They became an ideal team, not only producing "Love to love you baby" in the Munich studios, but also writing music history with "I Feel Love". In 2003, almost 30 years later, electro musician Moby hailed Donna Summer as the most revolutionary female artist of recent decades.
The sound of dancing youth
In 1976 the singer moved back to the USA at the instigation of Neil Bogart, head of her record label Casablanca. The 1979 album "Bad Girls" became the pinnacle of the disco queen's career and provided the soundtrack for a dance-obsessed youth. Donna Summer became the first solo artist to have four #1 hits in 12 months; in 1979 and 1980 she was even the most successful female musician in the USA.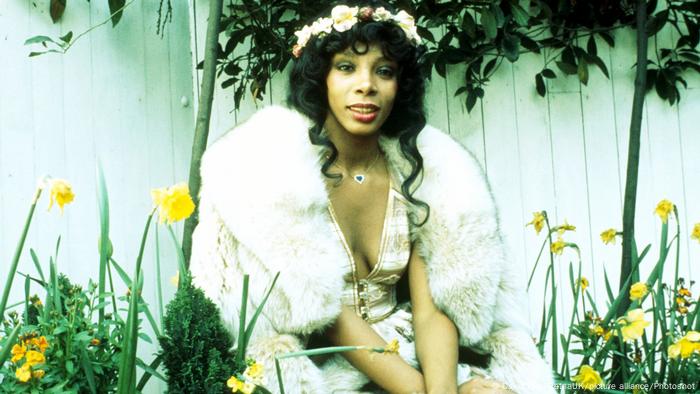 Donna Summer hit the nerve of the times with her sound
pills, depression and morally acidic sermons< /h2>
The 1980s, however, were not kind to the celebrated singer-songwriter. She repeatedly delivered bombastic, overloaded pop arrangements, became addicted to pills and increasingly depressed. After an unsuccessful attempt at suicide, Donna Summer even turned into a moralizing Christian who forgot about her gay followers.
"AIDS was sent by God to punish gays," she announced to her fans in 1983. The outrage ran high and Summer apologized for the thoughtless statement. She repeatedly denied having anything against homosexuals and campaigned for the fight against AIDS at benefit concerts. That same year she produced the workers' anthem "She Works Hard for Money," for which she won a Grammy, but her records haven't sold as well.
When things calmed down around her, she overcame her addiction to pills and her depression and devoted herself to painting and her family. She raised three daughters with her second husband, Bruce Sudano. Nevertheless, she remained true to the music. In July 2009, Donna Summer gave her first solo concert in Germany in Berlin – where her world career began. Six months later she sang in Oslo at the award ceremony for the Nobel Peace Prize to the then US President Barack Obama.
Role model for the stars
The fans mourned the death of Donna Summer on her Walk of Fame star
Donna Summer made pop history with songs like "Love to Love You Baby, "I Feel Love", "Hot Stuff" or "On the Radio" have long since become disco evergreens. Michael Jackson was a self-confessed Donna Summer fan; Madonna and Beyoncé referred to them. She has sold more than 130 million records over the course of her career, won five Grammys, released three consecutive number one platinum albums, and has a star on Hollywood's Walk of Fame. As Donna Summer on May 17th After she succumbed to cancer in 2012, the world mourned the loss of a pop legend.