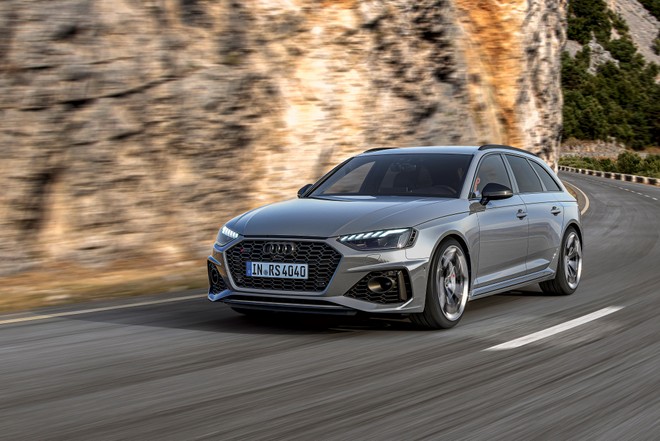 Audi has decided to offer new accessory packages to make its RS 4 Avant models and RS 5 even more; sporty and fast. We are talking about the new Competition Pack and Competition Pack Plus which include a series of contents that change not only the design but also some technical aspects of the cars. Let's go into the details.
THE NEW PACKAGES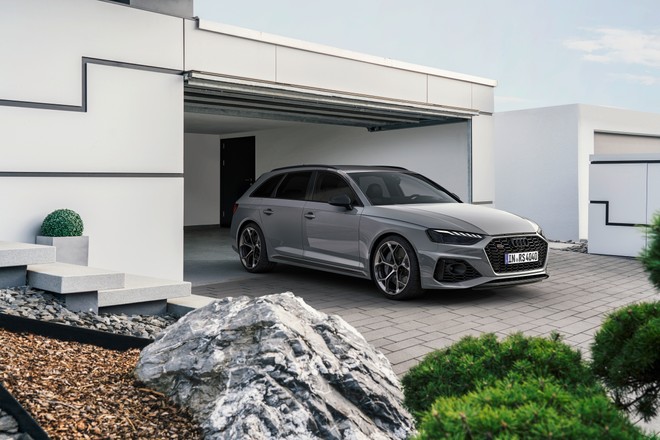 speed maximum is brought to 290 km/h . In addition, the eight-speed tiptronic gearbox receives a software update to offer reduced shift times. The engine control unit also receives an update. Thanks to these updates, the two sports cars can count on better acceleration performance.
By opting for the mode dynamic performance of the Audi drive select driving dynamics management system and for the S program of the transmission, the delivery of the V6 becomes even more; reactive. Audi RS 4 Avant competition pack starts like this; from 0 to 100 km/h in 3.9 seconds: a time 2 tenths better than the standard version. 0-100 km/h in 3.8 seconds for the Audi RS 5 competition pack, which is also faster; faster (by a tenth) of the standard.
Also, with the Competition Pack, steering becomes more & ugrave; direct (ratio of 13.1: 1 instead of 15.9: 1) to the advantage of driving precision. As for the quattro permanent all-wheel drive, the self-locking center differential benefits from a setup aimed at favoring the distribution of thrust at the rear. New calibration also for the rear sport differential which actively distributes the torque between the wheels of the same axle, to the advantage of the containment of the understeer and agility; of the car.
Audi has also updated the ABS system which has a specific calibration. Included in both Competition packages is the new RS plus sports exhaust system with matt black tailpipes.
For those who want maximum efficiency on the road, with the most; refined Competition Pack Plus, Audi RS 4 Avant and Audi RS 5 use new manually adjustable coil shock absorbers.
The ground clearance of the cars is reduced by 10 mm compared to the standard RS versions , while acting on the aforementioned ring nuts at the end bottom of the springs & egrave; possible to further lower the trim by 10 mm. The greater preload of the springs, moreover from the hard setting, makes it possible; to adjust the shock absorbers according to three different calibrations and anti-roll bars more & ugrave; stiff drives favor performance when driving to the limit.
From a design perspective, these packages include finishes with a smarter look; sporty like the 20-inch alloy wheels in Phantom black.
little? Samsung Galaxy S21, buy it at the best price from eBay at 587 euros .