In October 2021, Asus and Noctua surprised everyone with a joint cooling concept for the RTX 3070 Noctua Edition (test). Six months later, it is now the turn of the more powerful RTX 3080 with 10 GB of graphics memory (test). Once again, classic brown Noctua fans should ensure quieter and cooler operation.
Bold and brown, cool and quiet
Both partners have now officially announced the model. Like the Asus GeForce RTX 3070 Noctua Edition, the new RTX 3080 also relies on two NF-A12x25 from Noctua with a diameter of 120 cm and an adapted, 4.1-slot heat sink that was specially developed for optimal use of the fans.
The copper base plate has been significantly enlarged compared to the TUF gaming variant of the RTX 3080 (test), so that not only the GPU but also the graphics memory is covered. As a result, the Noctua Edition runs much more quietly and at the same time achieves lower GPU and memory temperatures, as shown by Noctua's measurements.
The Noctua Edition is said to be around 4.5 dB(A) quieter when the fan speed is automatically controlled. At the same time, the GPU temperature is 3 degrees Celsius lower, and the difference in memory temperatures is even 14 degrees. If the fans are operated at maximum speed, the volume reduction amounts to 8.6 dB(A).
In the ComputerBase test, the TUF variant was quiet under load -BIOS to 36 dB(A), so a volume of around 30 dB(A) seems likely in the same test environment for the Noctua edition. Noctua's foils, on the other hand, even promise a typical volume of 21.5 dB(A), but only assume 26 dB(A) for the TUF version.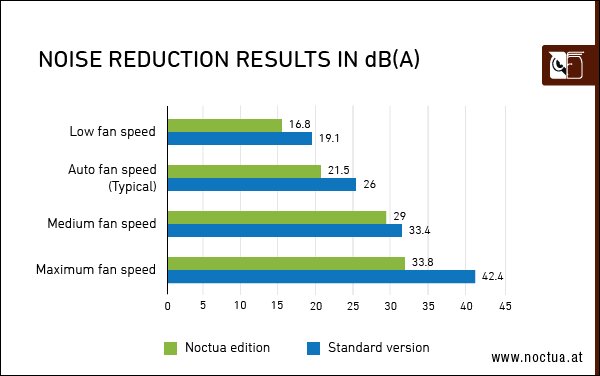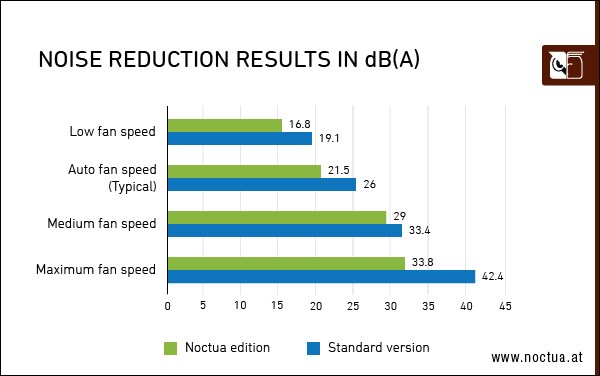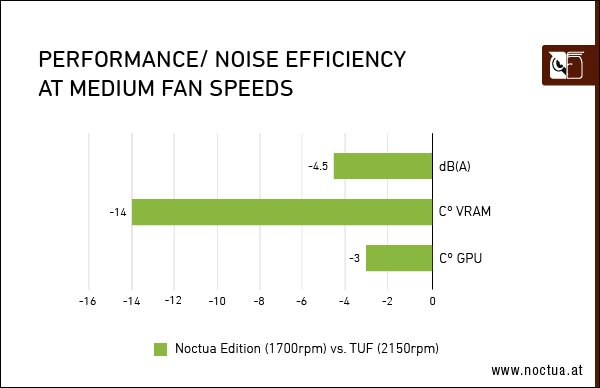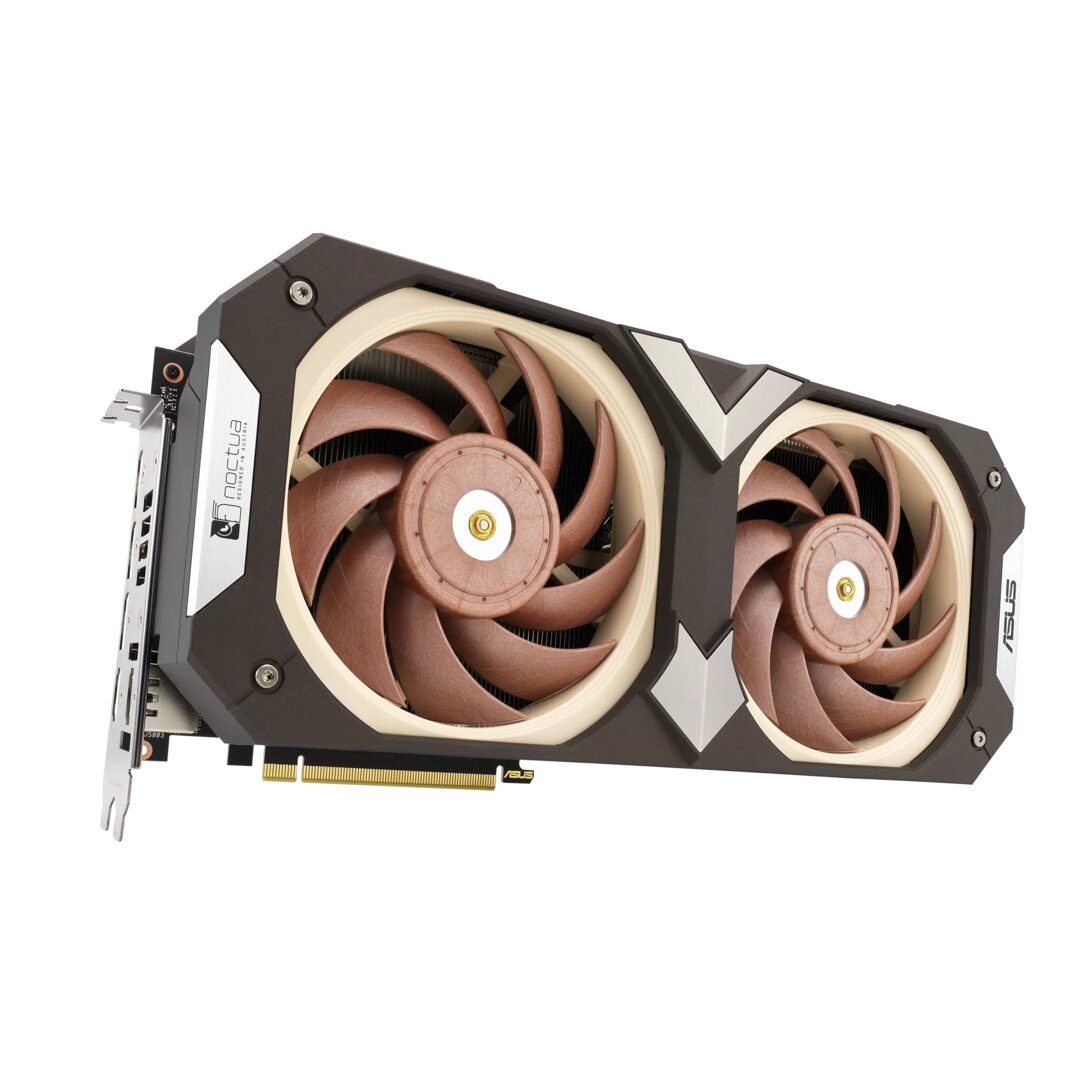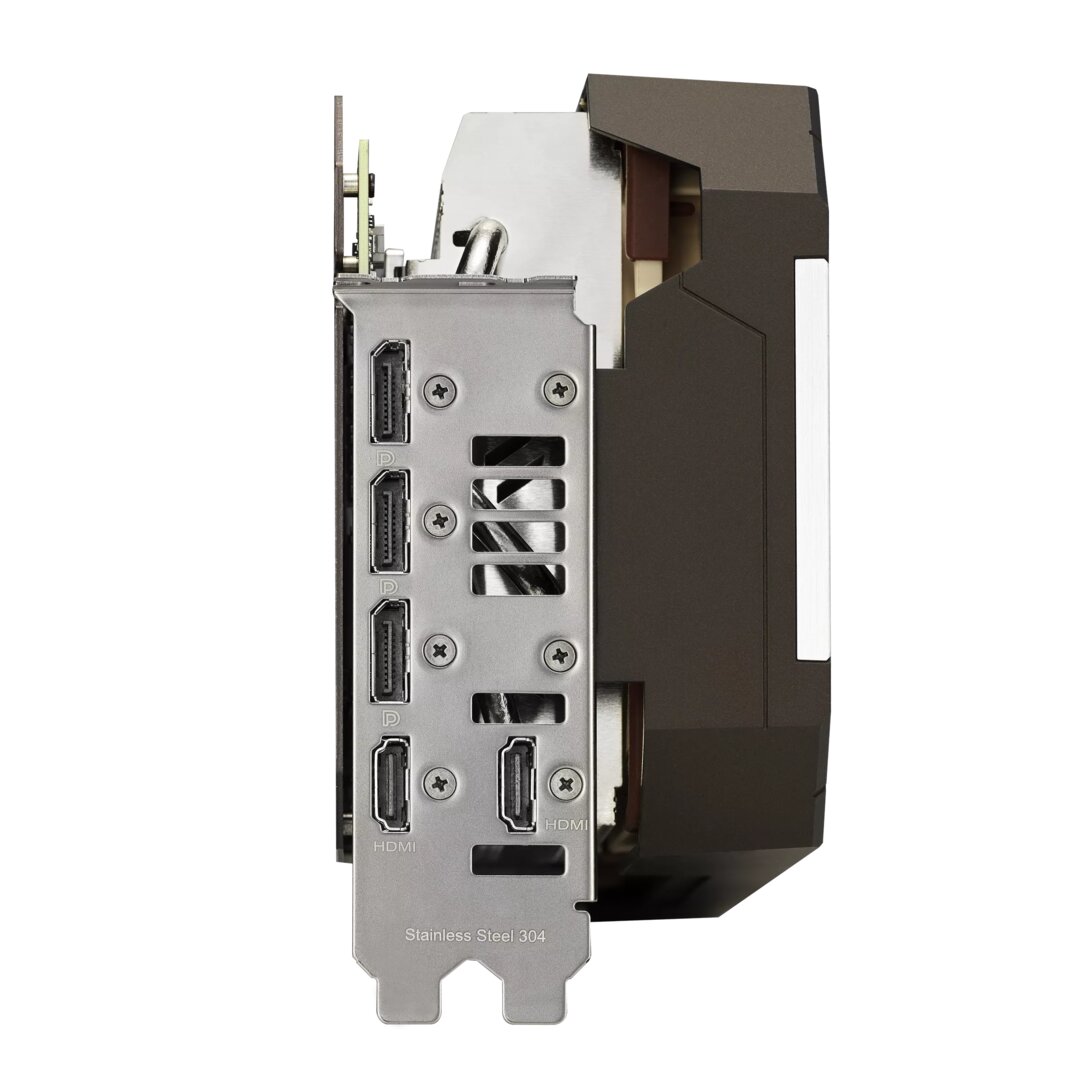 As befits the new graphics card, it also has a dual BIOS. Noctua also points out that the fans can be switched off completely below a temperature of 50 degrees Celsius. Otherwise there are no changes to the TUF graphics card. As a result, 1785 MHz is again targeted as a typical clock in games.
Market start in June
The Asus GeForce RTX 3080 Noctua Edition should be available in the be early June 2022. Asus and Noctua do not give a recommended retail price, gaming graphics cards have actually become a bit cheaper recently.
However, it remains to be seen to what extent the development of a new partner design for a one and a half year old GPU still makes sense – too many buyers are likely to be a few months before the rumored start of the next generation of graphics cards no longer wait explicitly for the Noctua edition. In view of this, it seems likely that the cooler is a – another – test run for future partner designs from Asus and Noctua.