Apple's previous major update to the Mac was macOS Monterey 12.3. This is where Universal Control was added, a way for you to control multiple Macs and iPads with one mouse, keyboard, and/or trackpad. Unfortunately, macOS Monterey 12.4 doesn't offer that exciting feature, but the update is worth checking out.
macOS Monterey 12.4 available
Although not new anymore, Universal Control is no longer a beta feature since macOS Monterey 12.4. Universal Control was still referred to as beta in the public version of macOS Monterey 12.3. Apple has since removed all blemishes and it should therefore work even better.
A really new feature is the ability to automatically delete podcasts. You then set a limit for how many episodes you want to download. This way you don't waste any storage space. This feature is also available in iOS 15.5.
Are you ready for a new wallpaper? Then download the wallpaper that Apple used for the marketing photos of the Studio Display. The image is hidden in macOS Monterey 12.4, but on 9to5Mac they've made it available for download.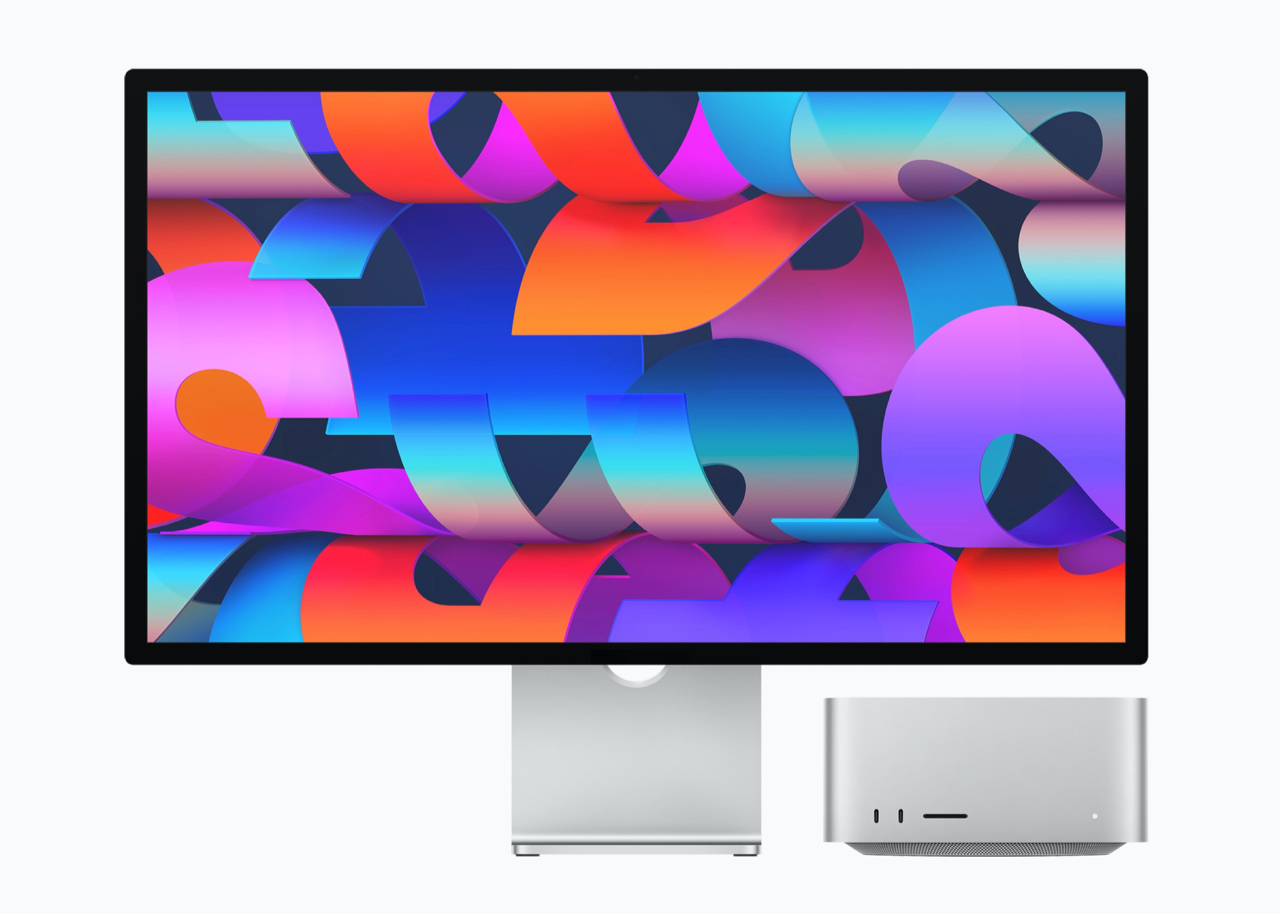 And speaking of the Studio Display, in macOS Monterey 12.4, Apple has also added support for the Studio Display firmware update 15.5. This update improves the webcam of Apple's latest external display.
Large list of security improvements
In iOS 15.5 and iPadOS 15.5, Apple has fixed many security vulnerabilities, and in macOS Monterey 12.4, Apple has made many corresponding security improvements. It also covers patched vulnerabilities around Wi-Fi, WebKit, Safari private mode, and much more. For the Mac specifically, it also includes security improvements around the Contacts app, Preview, Spotlight, and more. A full list can be found on Apple's security enhancements page.
So it's important that you download and install the update quickly so that your devices are safe and have the latest improvements in privacy and security. .
macOS 12.4 Monterey release notes
These are the official release notes of macOS Monterey 12.4:
macOS Monterey 12.4 includes improvements for Apple Podcasts and troubleshooting:

Apple Podcasts now has a new setting for limiting the number of episodes stored on your Mac and automatically deleting episodes
Support for the Studio Display firmware update 15.5, available as a separate update, which fixes the camera tuning is improved, including improved noise reduction, contrast and framing

Some features may not be available in all regions or on all Apple devices. Information on the security aspects of Apple software updates can be found on this page: https://support.apple.com/kb/HT201222
Download macOS Monterey 12.4
You download macOS Monterey 12.4 from System Preferences, just like with iOS. To download this update, do the following:
Go to System Preferences.
Click Software Update.
The Mac will now automatically search for the latest version. Click Download and Install to download the update.
You can also adjust the settings to automatically search for the latest versions. You can read more about installing a macOS update in our article.
Note: keep the comments on-topic, concrete and clear for others. Personal status updates as to whether your download has started/success does not add anything to the discussion. It may also take a little longer before the update is visible. You do not have to report this either. These comments will be deleted.