Quixel, a company belonging to Epic Games, demonstrates how quickly almost photorealistic virtual worlds can be created in the new Unreal Engine 5. Objects from the real world that have been digitized using 3D scans are used for this.
The Megascans library now includes more than 16,000 objects that have been transferred from the real world to the digital world using photogrammetry Quixel. The company was acquired in 2019 by Epic Games, developers of the Unreal Engine for games.
With the new Unreal Engine 5, Quixel and Epic Games have started a project to demonstrate how much faster pretty virtual worlds can now be created. For this purpose, the megascans and other assets from Sketchfab and from the Unreal Engine Marketplace were staged with the real-time 3D tool of the Unreal Engine 5.
The "Ninety Days" (90 days) project started with just three artists at the beginning, the aim of which was to create something "beautiful and inspiring" in real time, which should not last longer than three days at a time. Other 3D artists from Epic Games joined later.
The results of the project have now been published in pictures and videos on the Quixel blog. "With Unreal Engine 5 and Quixel Megascans, creating quality content is easier and faster than ever," the team concludes.
Working on multiple different environments that convey different stories and moods was extremely fast and iterative using Unreal Engine 5 and Quixel Megascans. During this project, I realized how quickly you can put together scenes in real time that reach the level of detail of animated films.

Alec Tucker, Cinematic Environment Artist, Quixel, Epic Games
The new features "Nanite" and "Lumen" of Unreal Engine 5 were used and made life for the developers simpler:
Nanite: Geometry details on a new level
"Nanite" is a new feature that enables "micropolygon geometry". Behind this is the representation of geometric shapes with a very large number of very small polygons. Film-quality source material, such as photogrammetry data, can be imported directly into the Unreal Engine via Nanite with millions or billions of polygons. Epic Games promises streaming and scaling of the "Nanite Geometry" in real time and without loss of quality; Limits on the number or memory requirements of the polygons should be a thing of the past.
Lumens: Dynamic glow effects with interaction
"Lumen" is a new technology for dynamic lighting effects (fully dynamic global illumination solution) that react immediately to changes in the scene and light. Lumen is said to be capable of "infinitely bouncing diffuse inter-reflections and specular indirect reflections in vast, detailed environments on a scale from kilometers to millimeters." The main purpose of the automatic lighting is to save time for developers, moving a light source in the Unreal Editor should look exactly like it does in the game.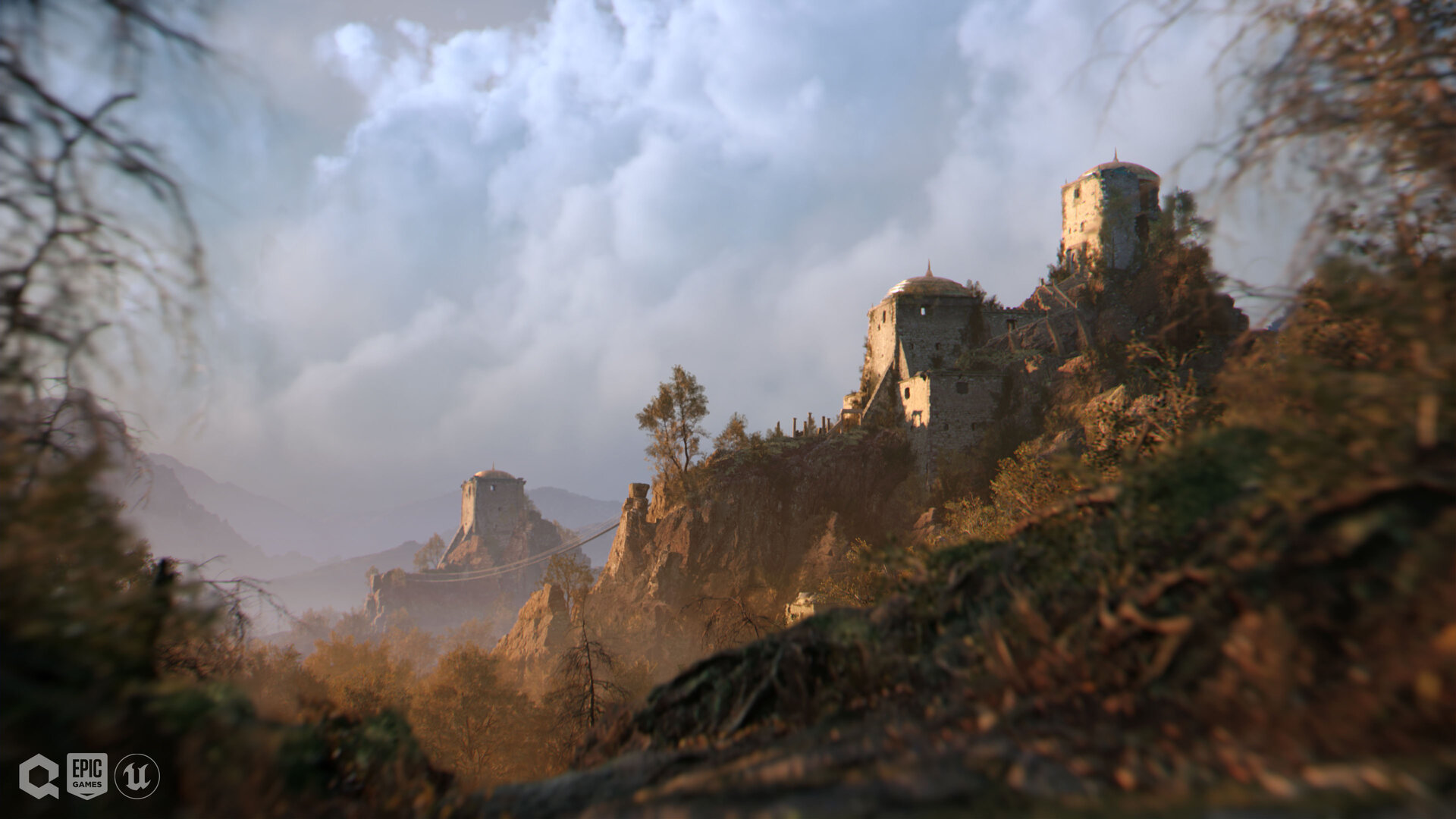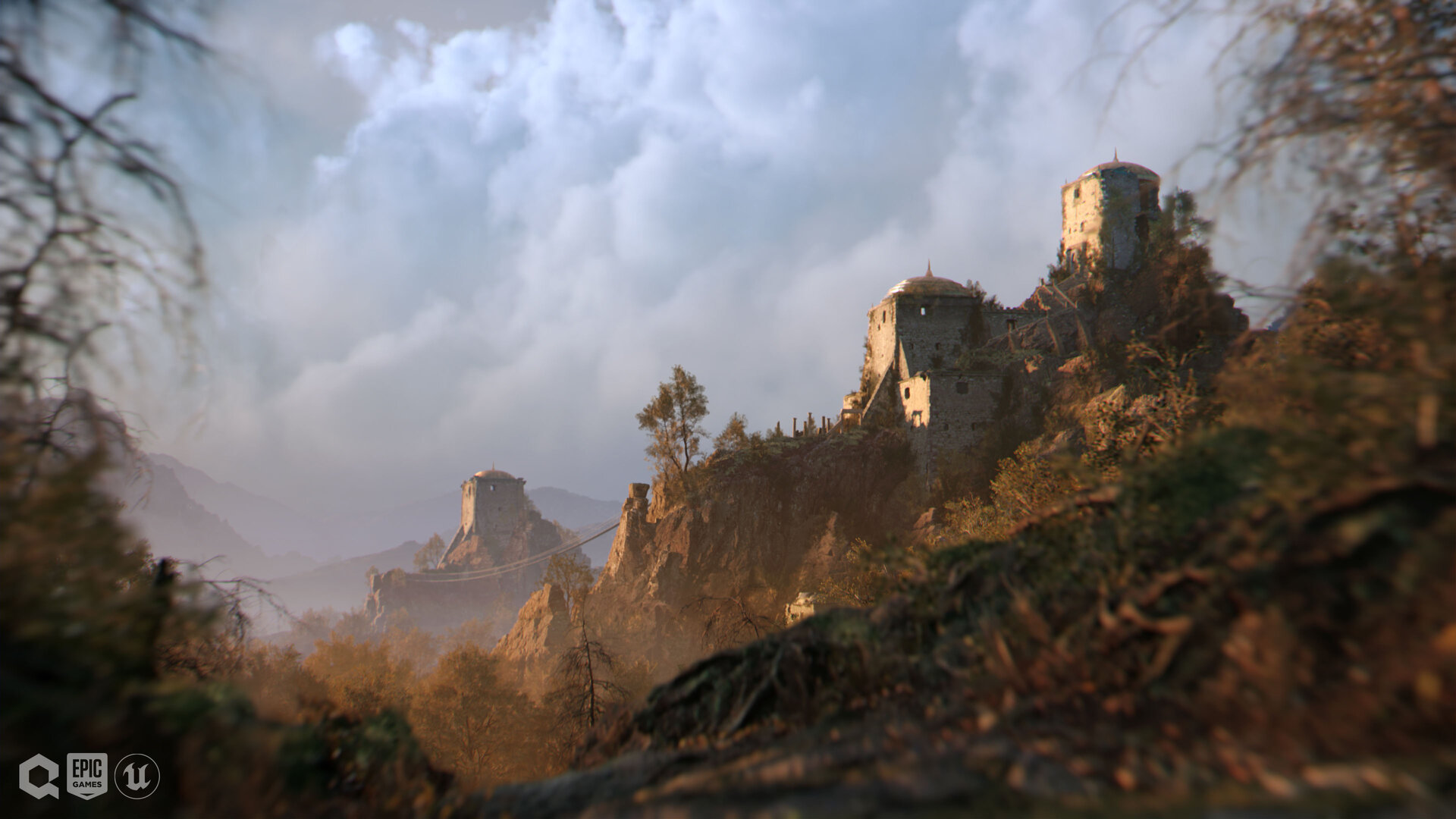 While this was originally intended as a fun experiment and an opportunity to get hands-on experience with Unreal Engine 5, what our small team, exceeded our wildest expectations by far and created over 40 absolutely stunning environments in just a few days each – something that would have been unthinkable just a few years ago.

Quixel
Further information and pictures of the project can be found under the following links:
Ninety Days in Unreal Engine 5 (Quixel)
Quixel Ninety Days in Unreal Engine 5 Art Blast (Art Station)
Ninety Days Credits (Quixel)
This is just as handsome List of the numerous announced games with the Unreal Engine 5, which is constantly updated by the editors.
Realism taken to the top
A week ago, however, a demonstration by other developers caused quite a stir. The video of a virtual train station in Unreal Engine 5 published by the YouTube channel subjectn looks almost like it is from the real world. However, it is not a real-time demo, as the developer explains in the video comments.