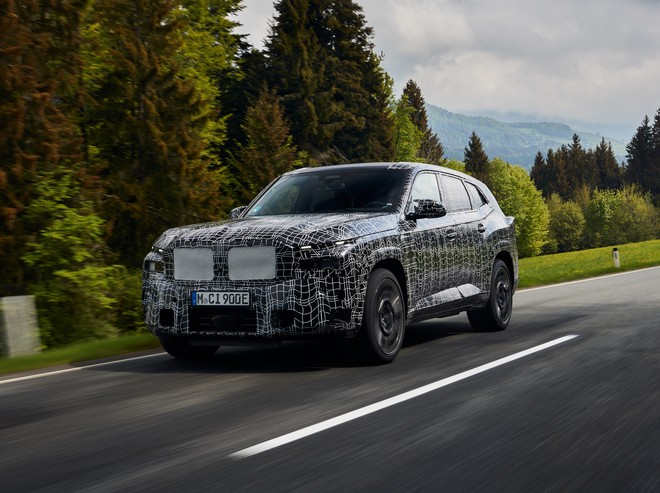 The new high-performance SUV BMW XM is nearing the end of its development path. We are talking about the production version of the BMW Concept XM, a Plug-in SUV that was presented at the end of November 2021, a model developed by BMW M that aims to offer truly high performance and luxury.
The brand German says that for the tests on roads open to the public, the engineers have devised a varied and extremely demanding route to put the mechanics of this car to a whim. Motorways, winding country roads, mountain passes and even city sections have been covered.
Speaking of its new high-performance car, the brand recalled that the BMW XM will be produced since the end of the year (December) at its US facility in Spartanburg. This new SUV will be one of the models that will be launched in 2022 to celebrate 50 years of the M division .
BMW, providing an update on the development of this high-performance Plug-in SUV, he also shared some of his photos. The car still appears disguised. However, we already know about its design; a lot thanks to a series of spy photos that emerged over the months.
DEVELOPED BY BMW M