In the weekly App Missed section you can read which apps from the past week are worth checking out. We always discuss about five apps for iPhone, iPad and Mac. These could be apps that you may not have known about or that are useful or just fun to try. And that can also be veterans who have received a major update and therefore receive some extra attention.
Discussed earlier this week on iCulture:
BeAware for the hearing impaired: an app with useful tools
Signal app must stop under new Belgian legislation
iCulture App of the Week: Check your bill Afraid you've gotten hold of counterfeit bills? In 2021, more than 26 thousand counterfeit notes were registered. With this new app from De Nederlandsche Bank (DNB) you can scan your banknote. The app tells you whether you are dealing with a real or fake copy. Check your ticket uses your camera and a trained algorithm to draw the conclusion. It works best if your bill is not wrinkled or torn.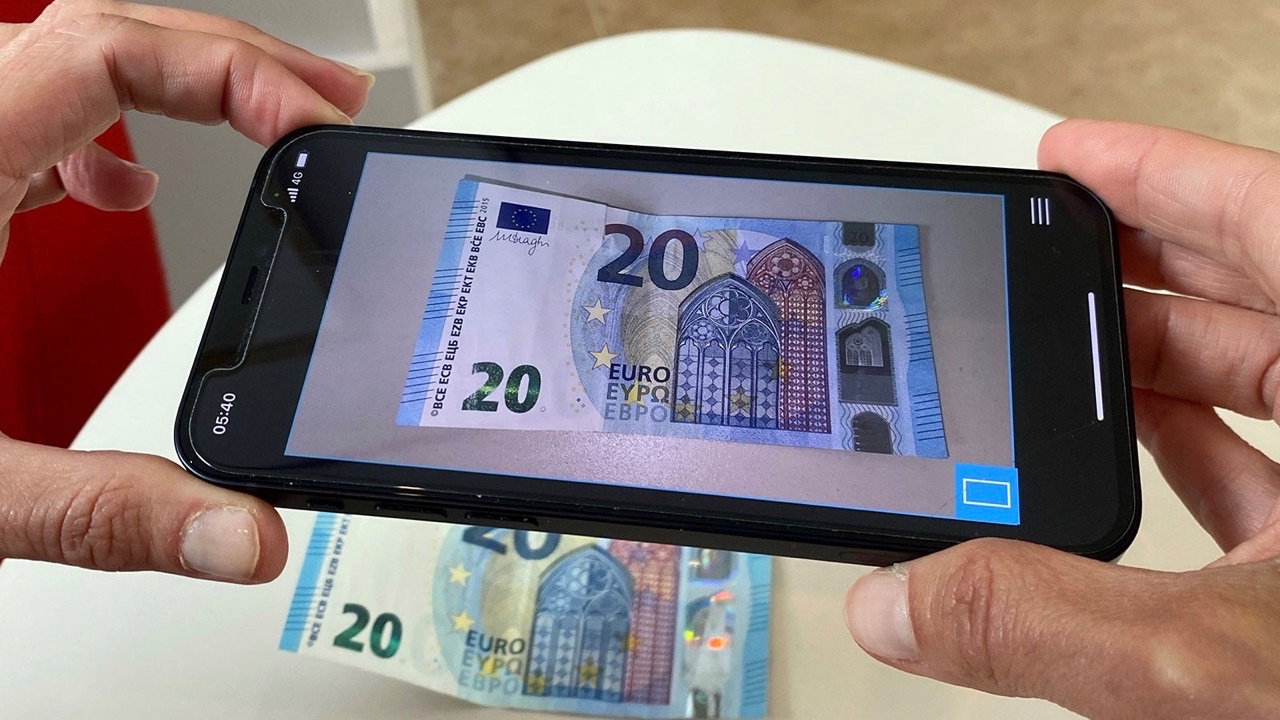 The use is simple: lay the note flat on a flat surface, open the app and point the camera at the note. Keep your phone as still as possible for the app to do its job properly. If everything is OK, you will receive a notification. According to DNB, if the note is not recognized as genuine, this does not immediately mean that the note is actually counterfeit. The experiences with this app are therefore variable. Therefore, check it extra carefully with the known methods.
Is my train coming?
Dear travelers, do you already know this app? The app 'Is my train coming?' tells you not only what time your train leaves, but also what time it arrives. This way you can plan your trip better and you know what time you have to be present on busy days to quickly get a nice place. Also in winter it is useful to avoid waiting on a cold platform. The design leaves something to be desired.
Children's Meditations
We regularly see meditation apps passing by, but this Dutch app has something unique. The name already says it all, but Children's Meditations is specially designed for children. The app was developed due to the great success of the YouTube videos from the developer Sterrig.
In the app, children can listen to soothing sounds without ads and other unnecessary stimuli. Two of the eleven sessions are free and the developer promises to add new sessions. If you want more access, a subscription is required. With the money, the developer wants to set up a foundation for free meditation lessons for children of parents who cannot afford it themselves.
PhotoMarks
If you share photos on the internet, there is a chance that someone else will run off with them. An effective way to combat this is to use watermarks. With PhotoMarks you can provide a whole bunch of photos with the same watermark in one go. A big advantage over competing apps is that the photo quality with PhotoMarks does not deteriorate. In terms of text, you can choose from all kinds of colors, fonts, sizes and more. The full version requires a one-time in-app purchase.
Runestone Text Editor
Apple has been claiming for years that the iPad can be a replacement for your computer. For web and app developers, however, that's not really the case yet. With the Runestone Text Editor you as a developer come a little closer. This comprehensive text editor allows you to encode entire chunks from your iPhone and iPad. There is support for syntax highlights in multiple languages, including HTML, JavaScript, JSON, Markdown, Swift, Python, PHP and YAML. You can also choose a theme that you like to watch for hours. Do you use the app with your iPad? Then you can open multiple windows and multitask better.
Be sure to check out the App Store description to see what else Runestone Text Editor can do. The basic features are free, but to unlock everything you need to make a one-time purchase.
Acrylic
Acrylic allows you to easily create your own wallpaper for your iPhone, iPad and Mac. You can do that with beautiful color gradients and 3D animations. With simple controls, you can create beautiful wallpapers in a jiffy. There's also support for Siri Shortcuts, if you want to quickly create a new instance.