There were prototypes years ago, but now the monitors with an even higher refresh rate of 480 Hz are getting a little closer to the market launch. In a video, the LCD panel manufacturer AUO shows a 24-inch monitor and a 16-inch notebook display, both of which work with Full HD and 480 Hz.
The TFT Central website draws attention to the 480 Hz monitor. In the manufacturer's most recent press release for the SID Display Week 2022, this is not an issue at all.
In the video from minute 0:56 is the monitor and then the notebook display to see.
But the information is still sparse. It is a TN panel, while the first 360 Hz monitors used IPS. When it comes to liquid crystal displays (LCDs), the TN type typically still offers the fastest response times, although IPS displays have almost caught up and TN types are becoming increasingly rare due to the disadvantages in color and viewing angles. AUO advertises a response time of less than 1 ms for its 480 Hz display.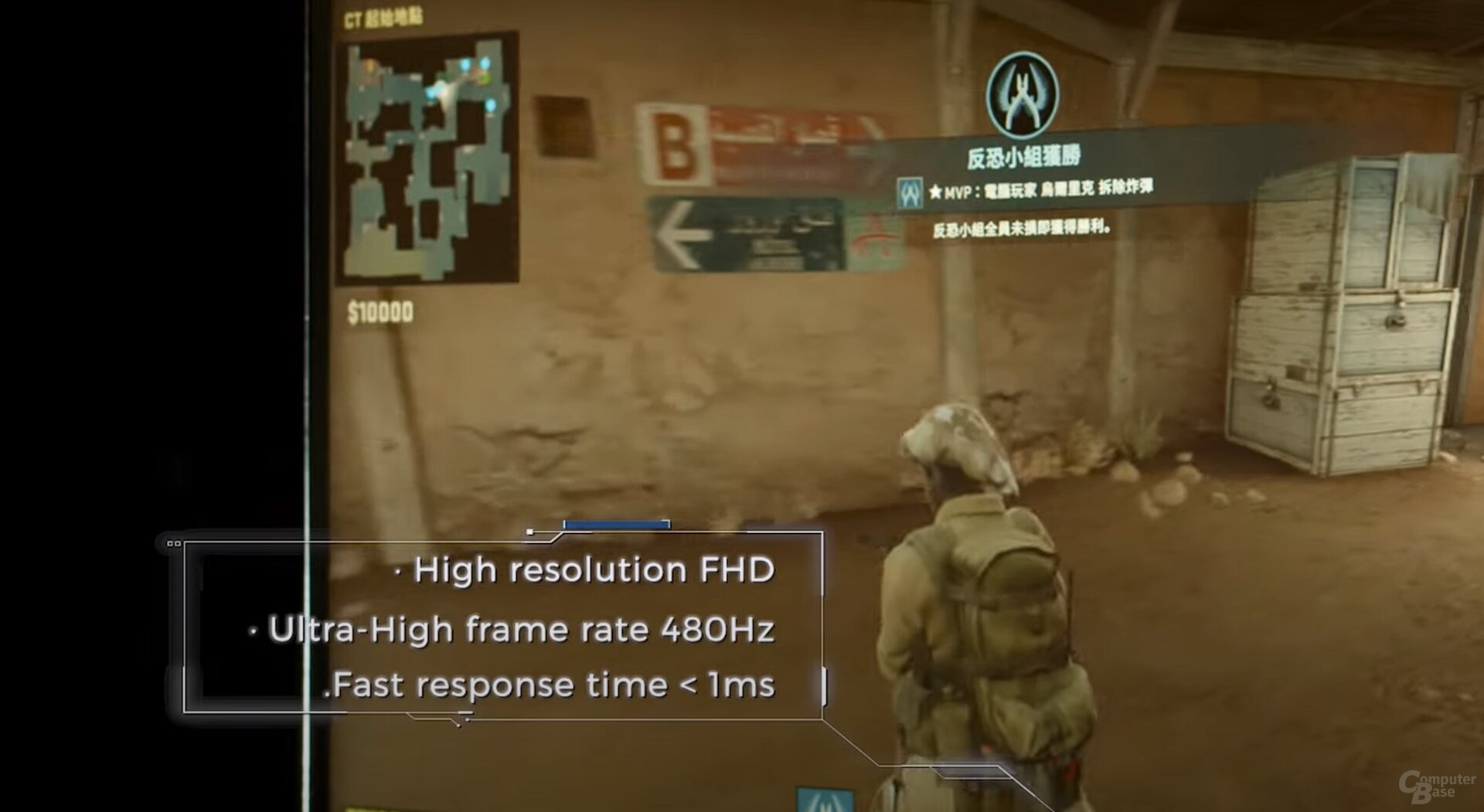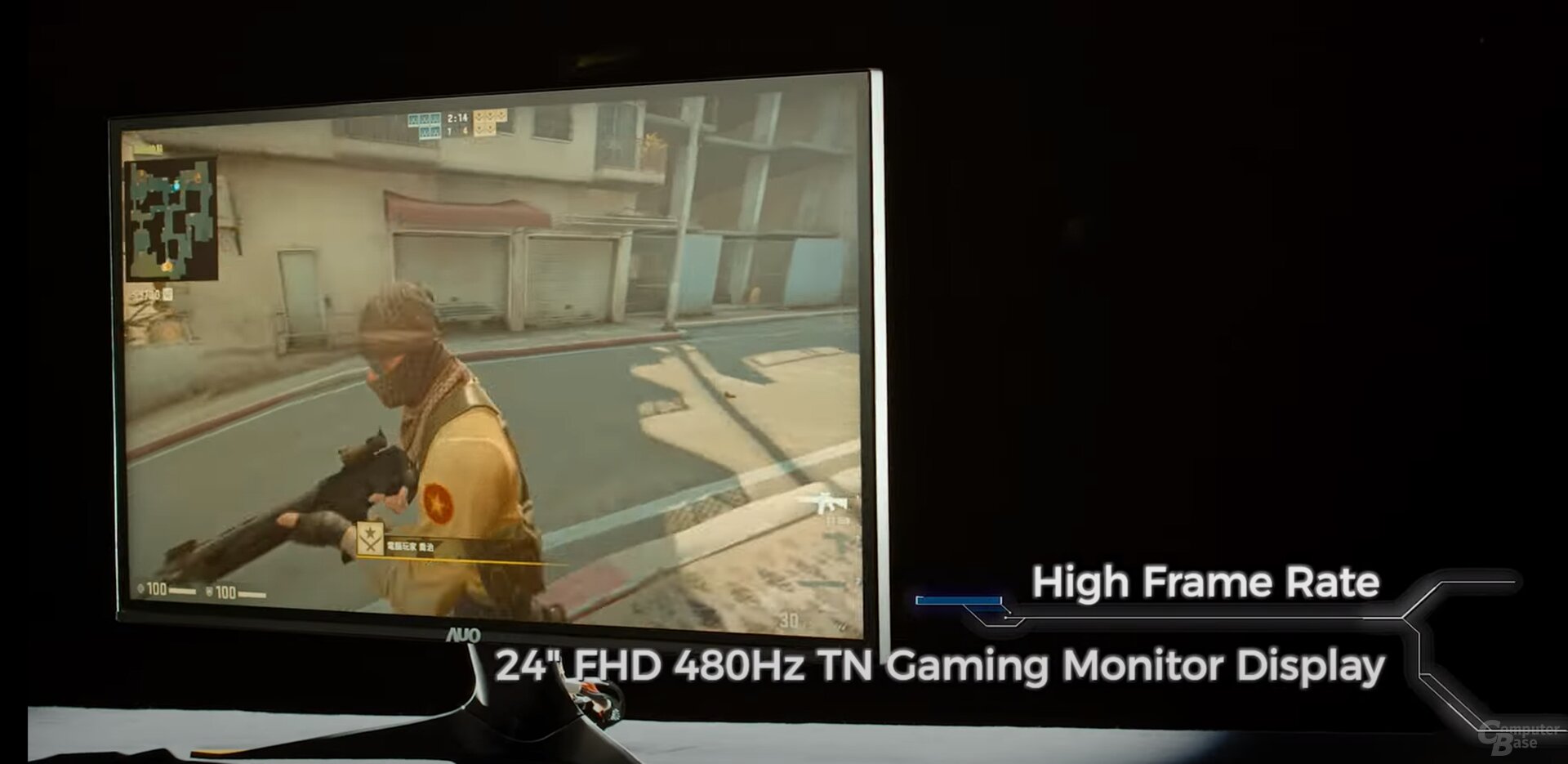 Similarly, the manufacturer has developed a 16-inch display with FHD and 480 Hz that will potentially be used in upcoming gaming notebooks. Here the response time should still be over 1 ms.
However, the video does not reveal when the first products with the 480 Hz panels will appear and which manufacturers will be offering them.
As a prototype 480 Hz have already been tested
Almost five years ago, Zisworks implemented the prototype of a 480 Hz monitor. A TN panel from Chimei Innolux was combined with a custom FPGA chip from Xilinx. While the 28-inch panel had a native UHD resolution, the high refresh rate was only demonstrated with 960 × 540 pixels. The whole thing was sold as a test kit for 650 US dollars and tried out by Blurbusters: The ghost images (ghosting) that occur with LCD monitors are further weakened compared to 240 Hertz. The mouse pointer or, analogously, the crosshairs in games are also displayed more smoothly when moving.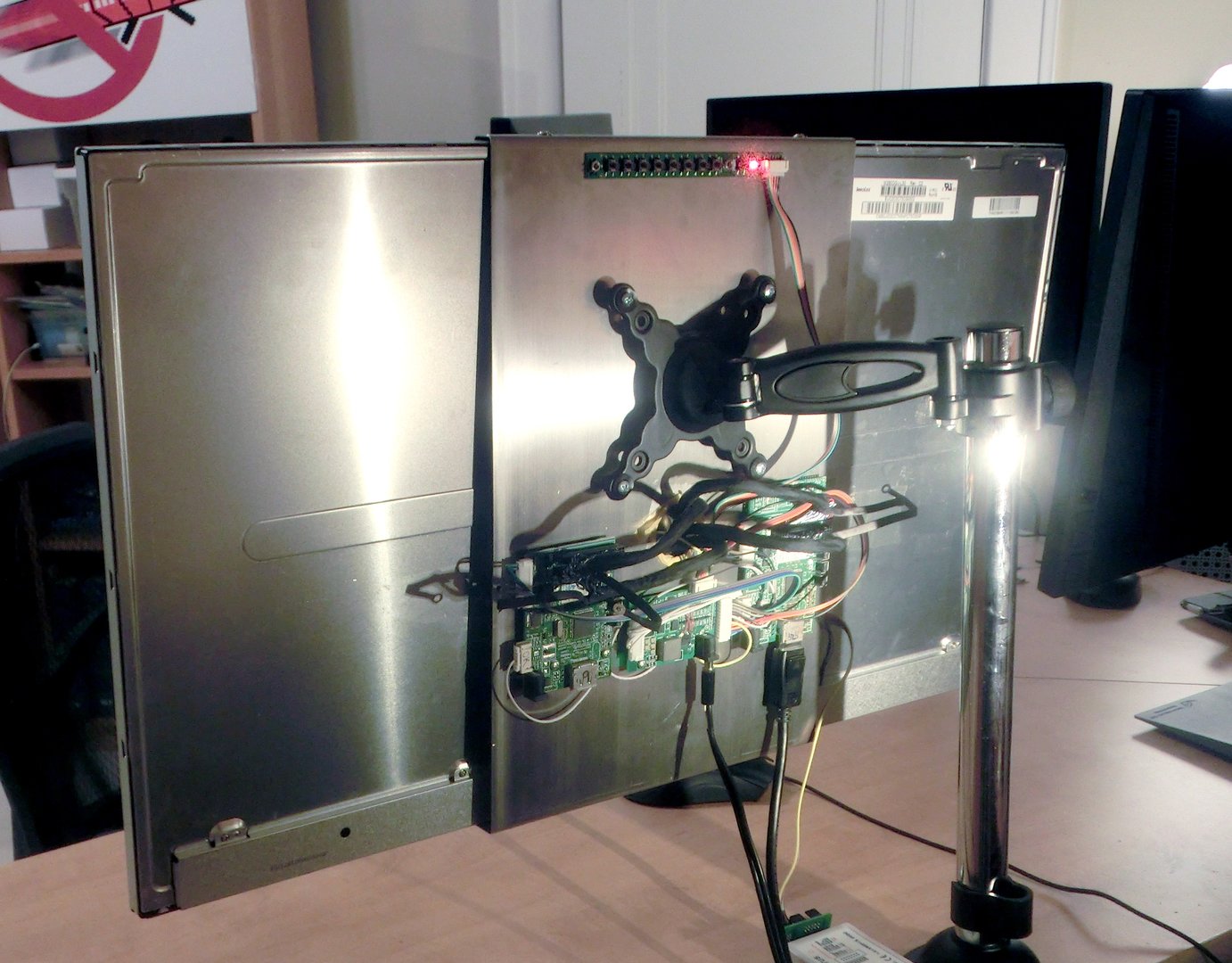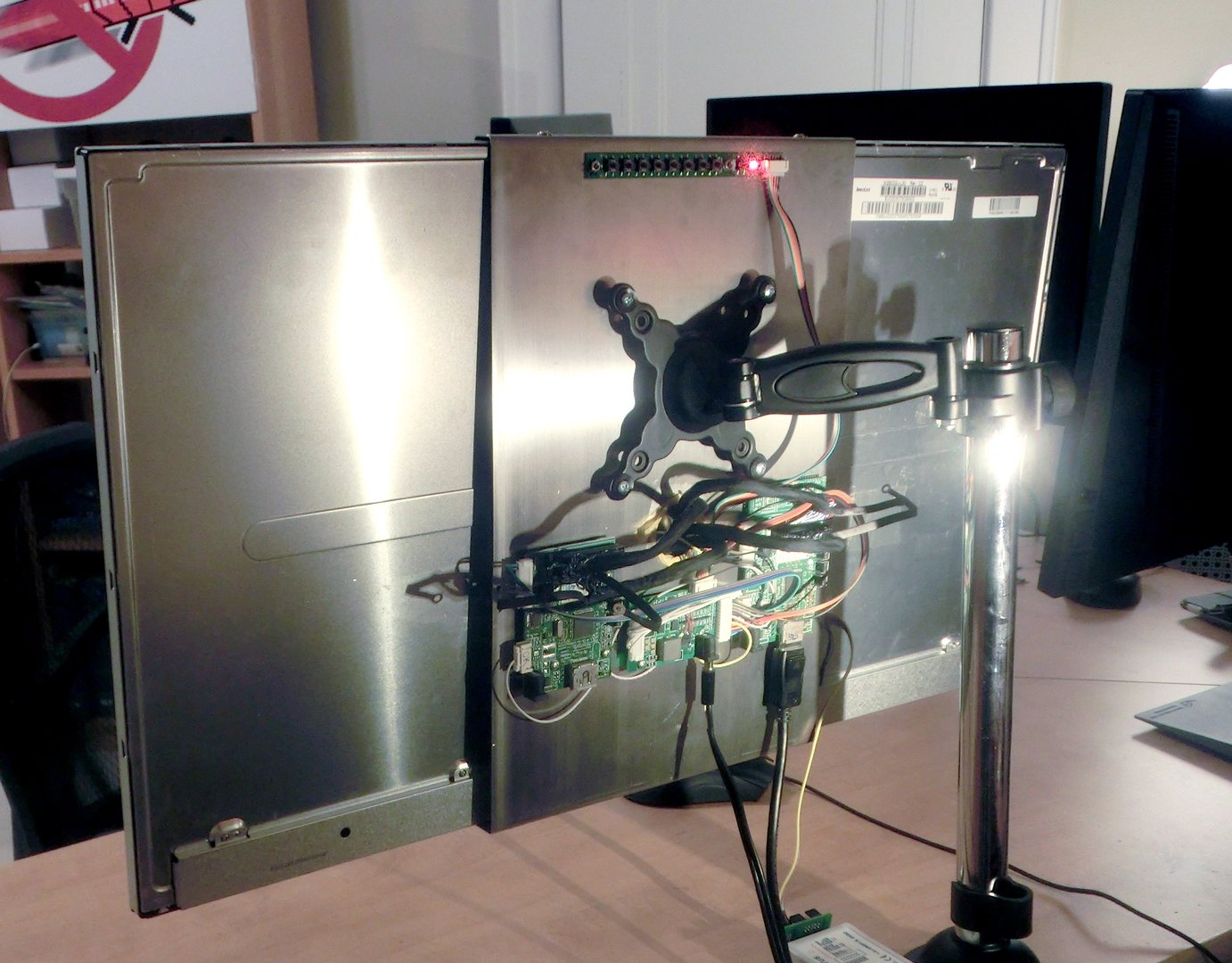 Such high-frequency displays are intended for uncompromising professional gamers, for whom every millisecond less latency and the best possible moving image display are important. While the change from 60 Hz to 120/144 Hz is subjectively perceived by many as a great advantage, the effect diminishes with further steps to 240 Hz, 360 Hz or even 480 Hz.