Paint, Notepad, Photos, Media Player, Snipping Tool, Calculator, Voice Recorder, and Alarm & Clock: Microsoft has given almost all apps and tools included in Windows 11, the so-called built-in apps, a new coat of paint, which should underline the new and consistent UX design of the operating system even better.
Redesign of built-in apps is complete
It all started in September 2021 with the new preview of Microsoft Paint, which adopted the new UI design from Windows 11 for the first time, followed by the new media player for insiders and the new Notepad, which rolled out in waves in November and December of last year new design language of the operating system. The new photo app and the overhauled e-mail client "One Outlook" also come into play here.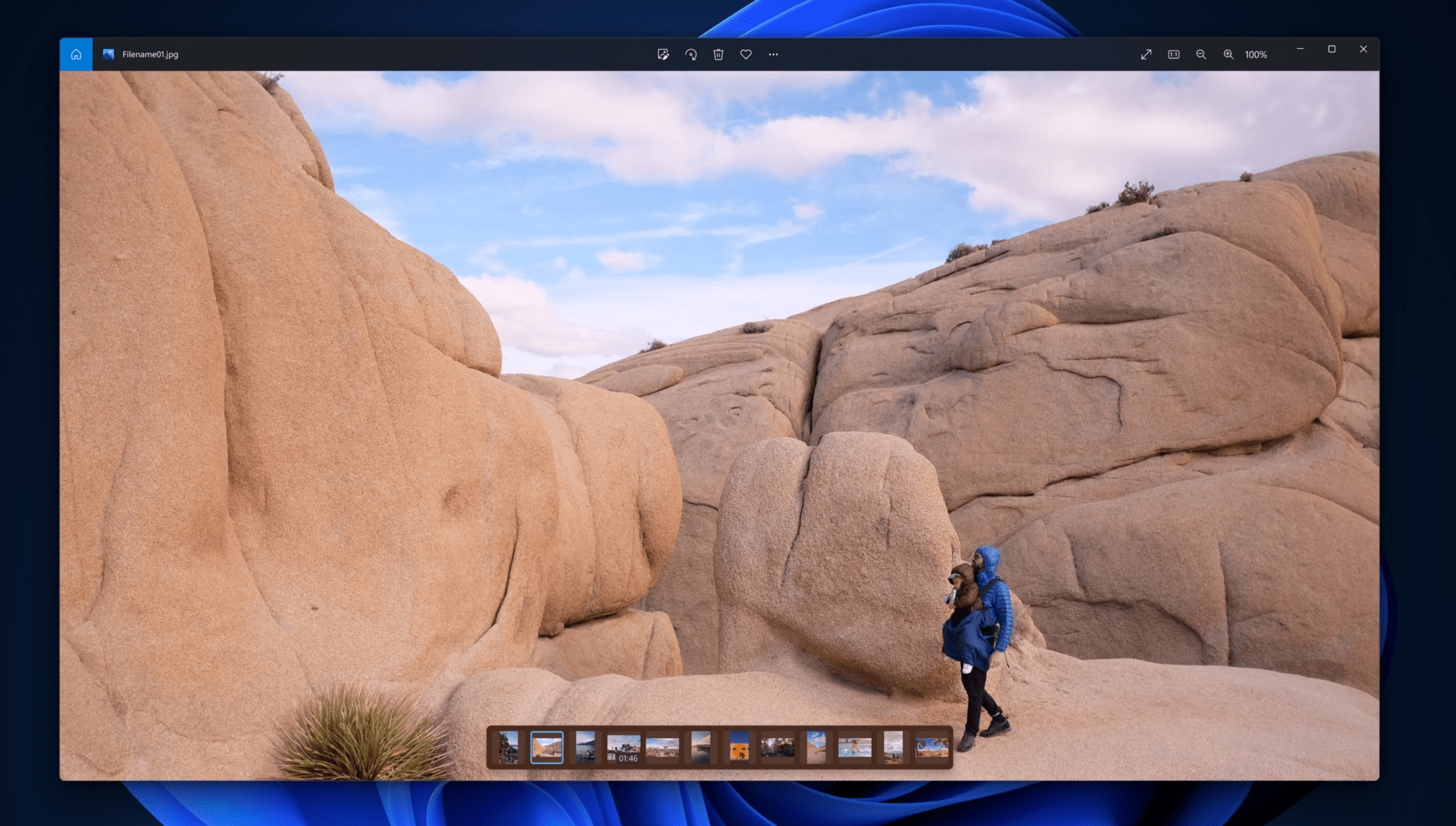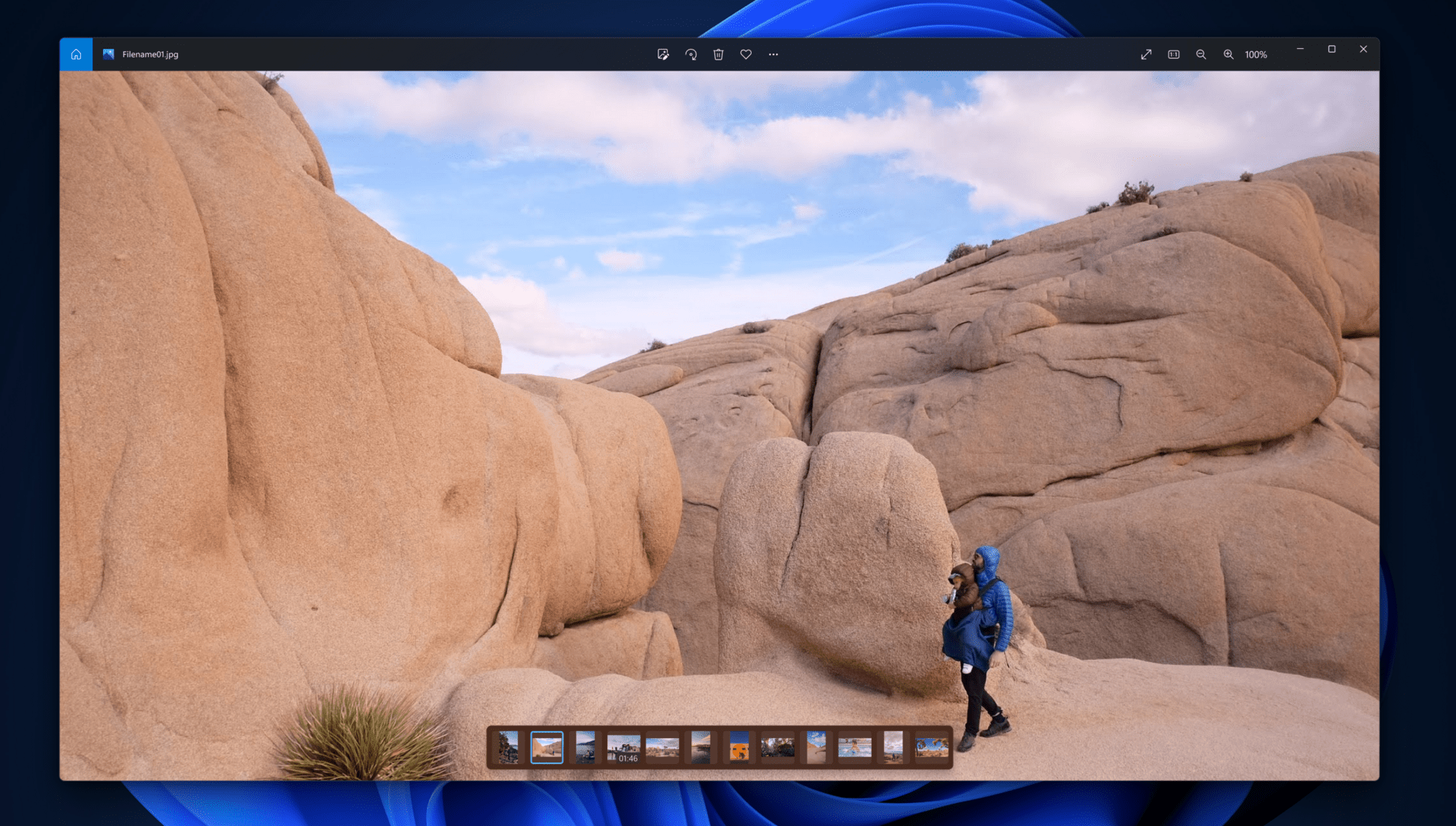 The following build-in apps, Microsoft in this case speaks of "inbox apps", have been optically completely renewed and polished accordingly:
Photos
Calculator
Media Player
Voice Recorder
Snipping Tool
Alarm & Clock
Notepad
Paint
The new Microsoft Store and the Smartphone-Link app have also been visually adjusted . As Microsoft has now announced, the redesign is now coming to an end with the rollout of the new voice recorder, which has once again been planned in waves.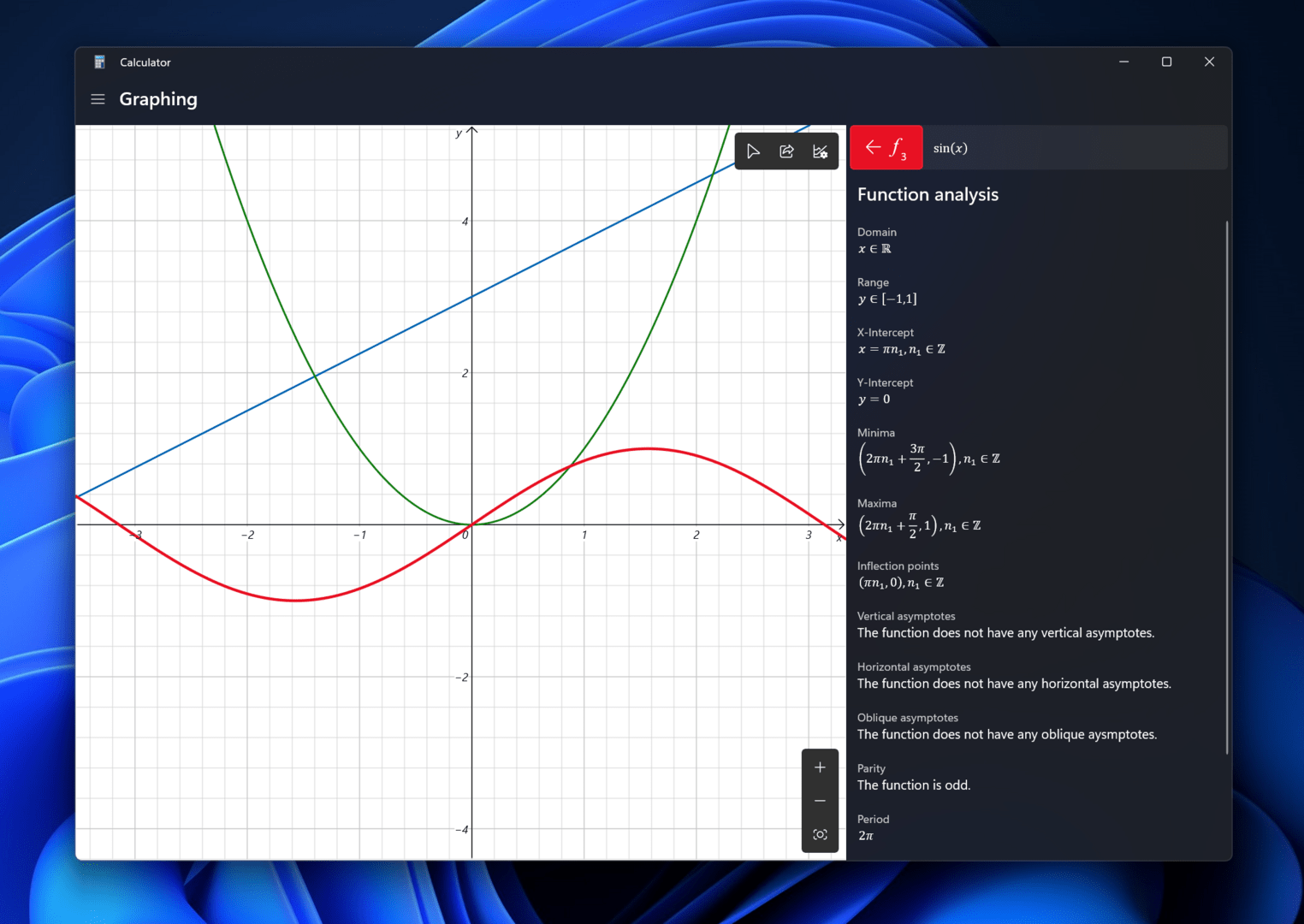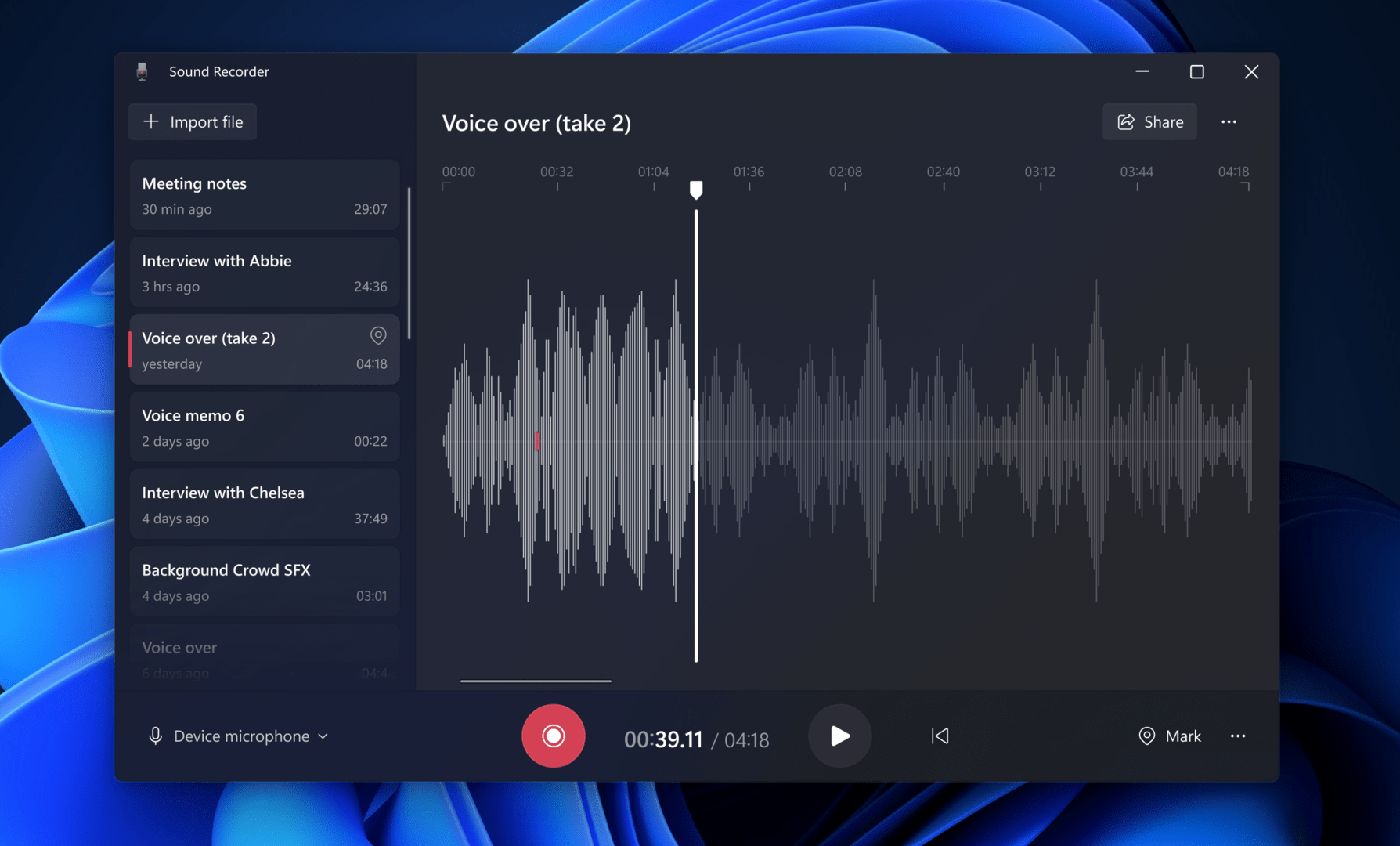 Like the new computer before it, the new voice recorder will also have new functions. This now starts even without a connected microphone and can also import and play saved recordings in *.mp3 and *.flac format.
New apps for insiders in the pipeline
This means that the adjustments to the apps with regard to the release of the autumn 2022 update aka Windows 11 22H2 ("Sun Valley 2") should be completed for the time being. However, Microsoft is already promising to prepare new apps with a consistent design for participants in the Windows 11 Insider program.
With the first feature update since the release of Windows 11, adjust the UI a bit again. In the future, the desktop will use Windows Spotlight's own image database, which in turn will be fed by the Bing search engine.
Microsoft summarizes all previous images in a one-minute video visual changes to the built-in apps of Windows 11.