Intel has been talking about Meteor Lake for weeks, but this year's product is almost always overlooked: Raptor Lake. This continues impressively at the Vision 2022 in-house trade fair, rarely before has Intel peddled chips and die shots so early – after all, it is a product for mid/late 2023.
Meteor Lake hype
Intel discusses what and how Intel Meteor Lake, the core product for notebooks and the mainstream desktop, will look like officially for over a year, unofficially much longer. Since autumn, however, marketing for the 14th core generation has gone on the offensive, and the complete package was shown for the first time in November 2021. In the last two weeks this picked up again, Intel officially announced that the samples are working in the laboratory.
We have officially powered-on our first disaggregated product: Meteor Lake. An incredible milestone resulting from the efforts of so many across @intel. Congratulations, team! pic.twitter.com/eKvHzDqSiu

— Michelle Johnston Holthaus (@MJHolthaus) April 29, 2022
At the Vision 2022 in-house trade fair, Intel also had the small and large packages already shown with it, but went one step further so that the first die shots could also be created using wafers. These deal with a CPU tile from the Meteor Lake-M series in the 2P+8E configuration, i.e. two performance cores in the upper half and eight efficiency cores in the lower area, each mirrored to the middle, where the L3 cache is located .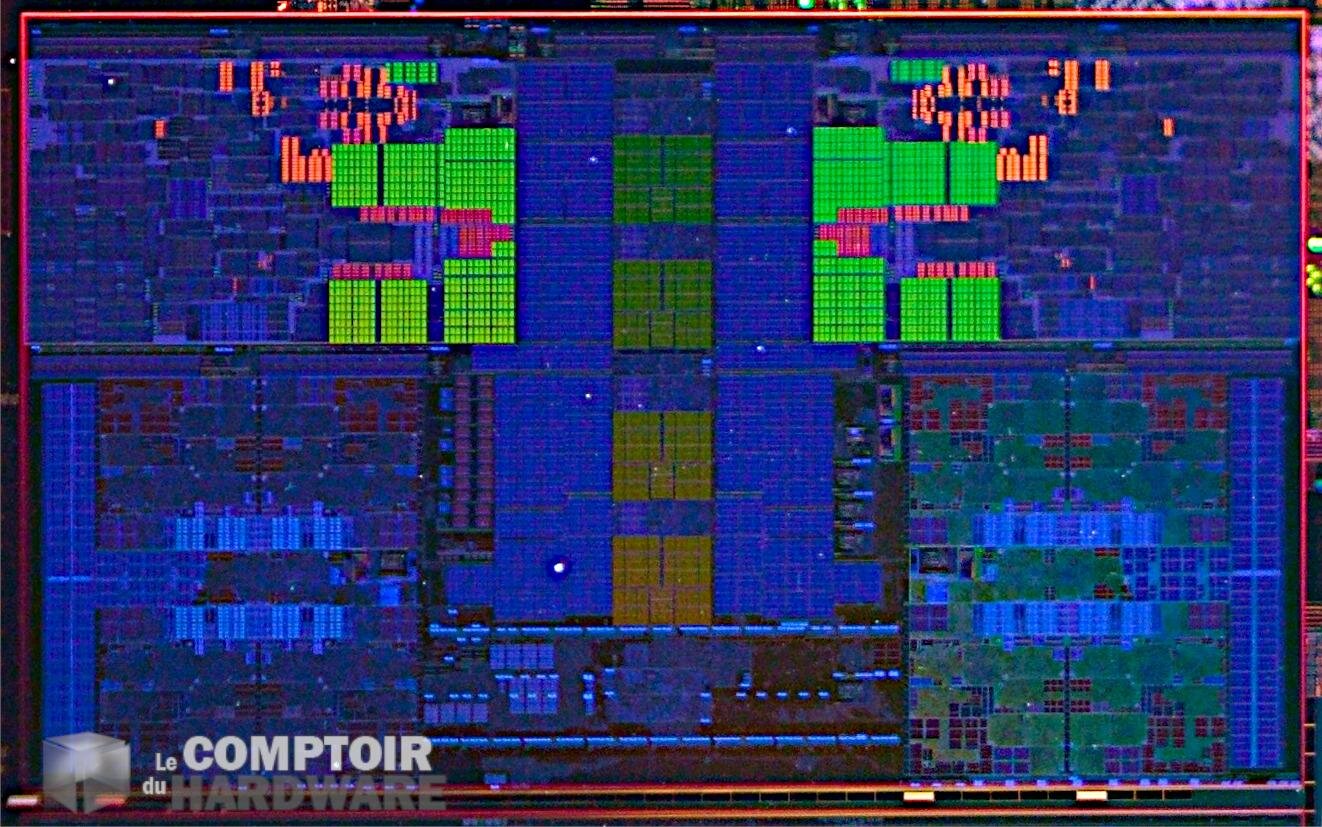 Many elements of a typical processor are missing, but these have been relocated to other components due to the new approach of having multiple chips (tiles) in a package. In total, a Meteor Lake processor will consist of four chips: CPU, GPU, SoC and I/O. Depending on the market environment, the first and second part in particular can be significantly adjusted, but Intel has also recently made adjustments to small chips in the SoC area and I/O. Fewer supported connections, PCIe lanes and more can be mentioned here, for example.
Community member Locuza has already attempted a first interpretation of Meteor Lake's smallest CPU die. In the absence of official sizing information, it is an estimate that includes many of the new features of Raptor Lake and could be continued with Meteor Lake.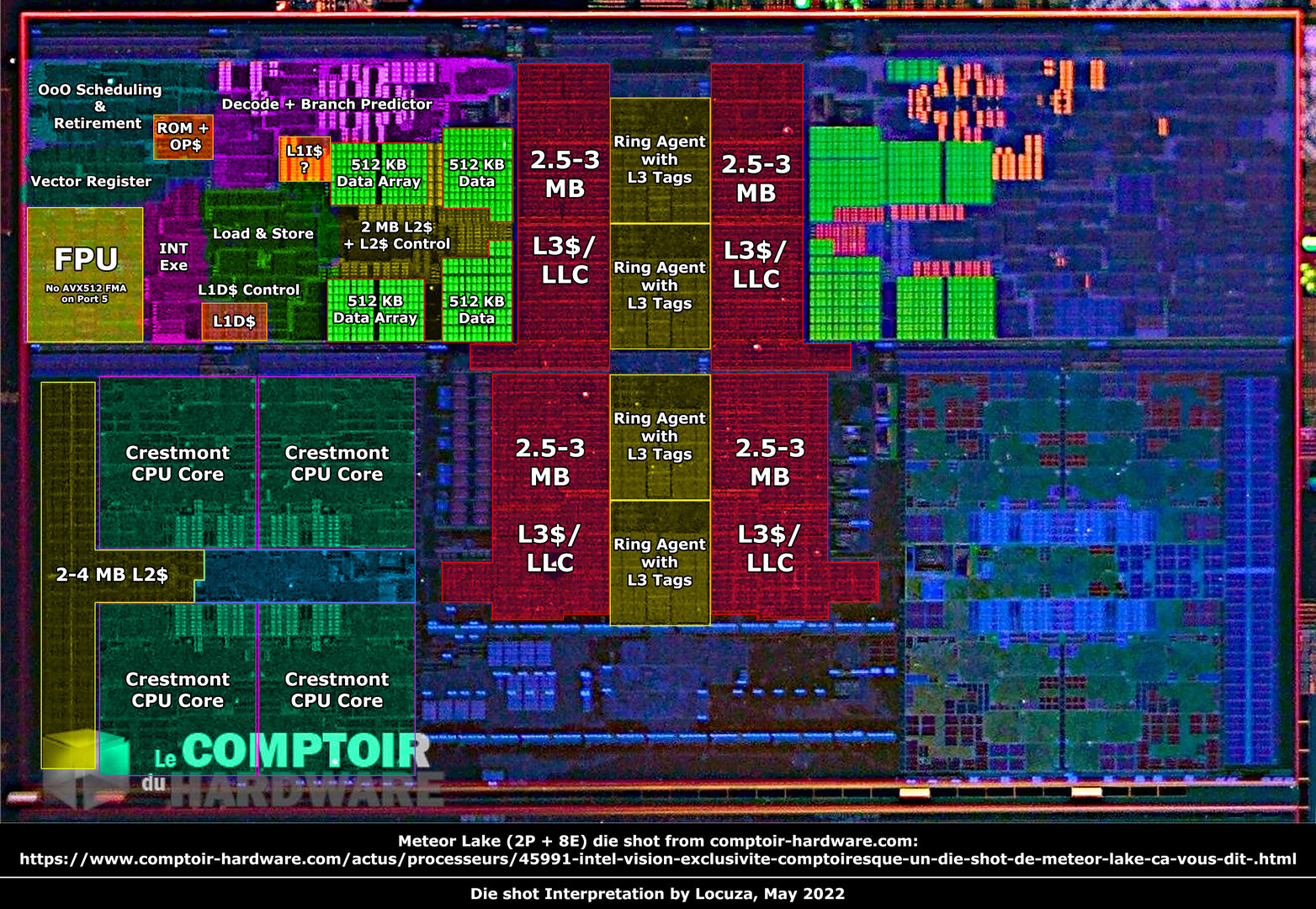 Core i-13000 is practically ignored
Speaking of the Intel Raptor Lake. The product for this year experiences almost complete silence at the fair. It's not as exciting as a completely new approach, but this year's Alder Lake refresh as the 13th Core generation still brings some new things. Larger caches and more e-cores should offer double-digit performance increases with the same production in the same socket, the manufacturer explained in February of this year. Intel hasn't said a word about how much more performance Meteor Lake will bring – but it's still over a year away.