'iPhone 15 with usb-c'
Apple is going to build a USB-C port on some models of the iPhone 15, says analyst Ming-Chi Kuo. After more than ten years, the Lightning port will disappear and we can charge with one universal charger. The EU has been pushing for USB-C for much longer, but has still not been able to enact it into law. Apple may succeed in releasing the first iPhone with a USB-c port before it is officially made mandatory in European countries. In any case, analyst Ming-Chi Kuo is confident: he says that some models of the iPhone 15 will be equipped with USB-C. These models will appear in the second half of 2023.
iPhone 15 from Lightning to usb-c
Apple will therefore be putting its own Lightning cable aside, which is already since the since the iPhone 5 is used. It can affect all or some iPhone 15 series models. Kuo relies on information from the supply chain. It could increase the transfer speed and charging speed of iPhones.
Previously, Kuo claimed that Apple would stick with the Lightning port for the foreseeable future and that a switch to USB-C would be detrimental to Apple's lucrative source of income: selling MFi accessories. Manufacturers can request a certificate from Apple and pay a fee to put this label on their products. For users, it is a guarantee that the product has been properly tested and is not harmful. Another disadvantage of usb-c is that the port is less waterproof than others. The fact that Apple now seems to be taking the plunge, could be related to the upcoming EU legislation.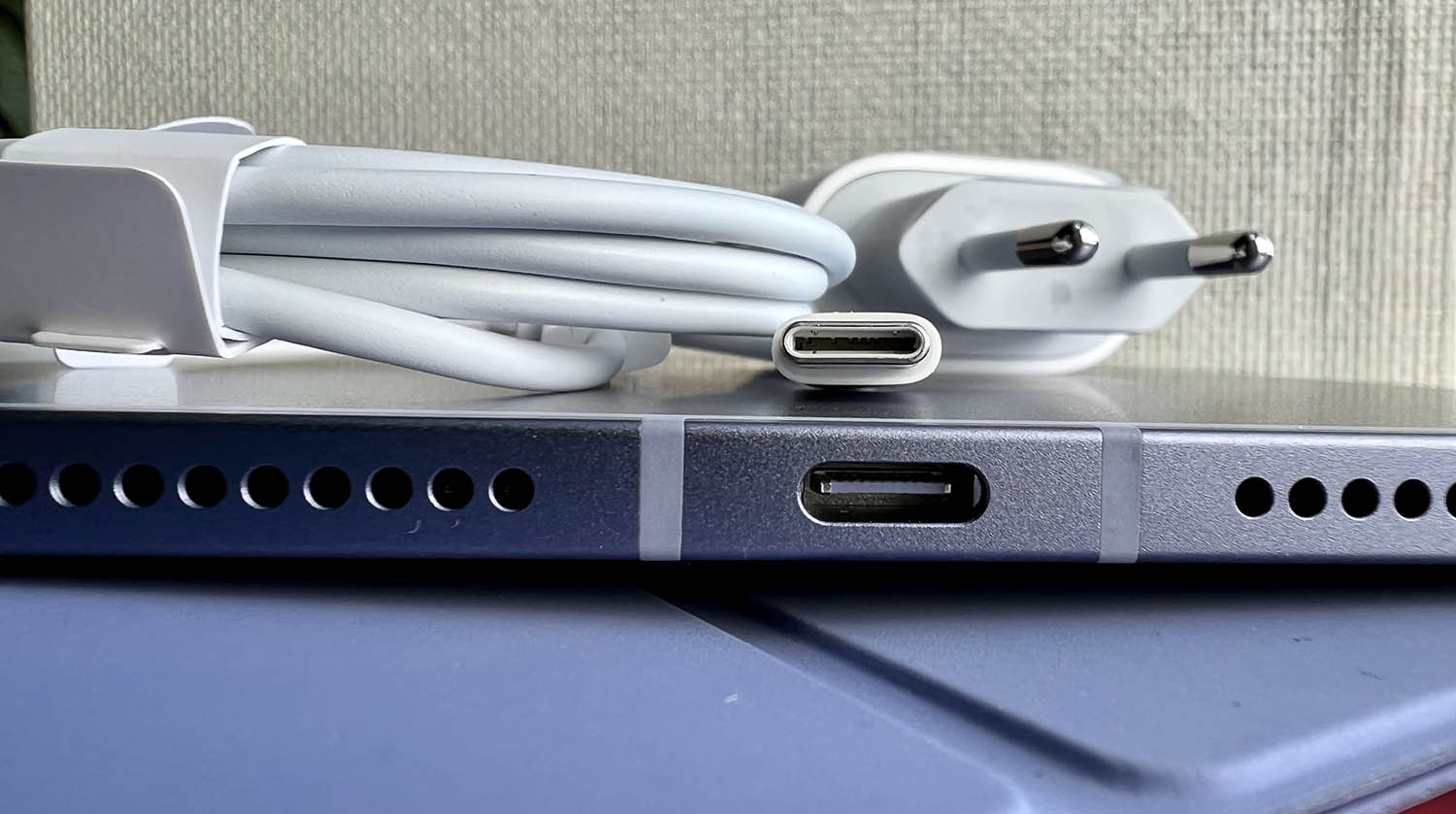 The iPad mini has it already: a usb-c connection.
Many Apple products already work with USB-C, such as the more expensive iPads and MacBooks. Since 2015, there has been a USB-C port in the 12-inch MacBook, the most remarkable of which was that this laptop only had one connection. A year later, Apple released the MacBook Pro 2016 with multiple USB-C ports. That choice for only USB-C was reversed last year by releasing MacBooks with different connections, namely MagSafe and HDMI. You are therefore less dependent on all kinds of hubs. A USB-C port appeared on the iPad for the first time in 2018, namely on the iPad Pro models. The iPhone and some other accessories such as the AirPods and the MagSafe Battery Pack are still equipped with a Lightning connector.
Usb-c on the iPhone has the advantage that when connecting, for example, a camera, you can use it faster. can transfer data. For photographers, this can mean a difference of minutes to hours. Now the Lightning port is another obstacle for transferring large photo and video files and a wireless network is often not the solution. By switching to USB-C you can speed up your workflow as a photographer. Still, it is strange that Apple has not made the switch to USB-C before, for example simultaneously with the iPads in 2018.
Previous rumors gave the impression that Apple is expanding the Lightning port. until a completely portless iPhone hits the market. You can then only transfer and charge files wirelessly, for example via MagSafe.
Earlier today, we wrote about a student who provided the AirPods case with USB-C, a fun craft project for people who are very handy.