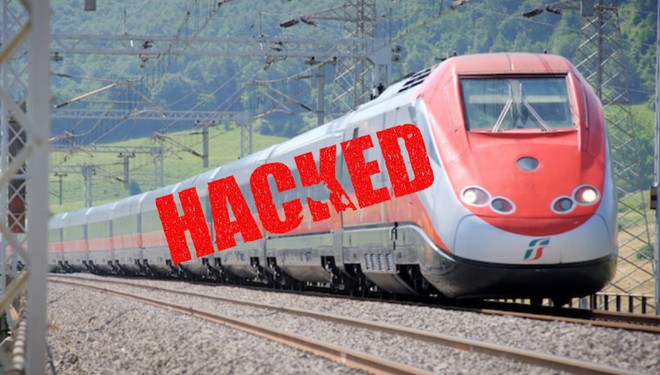 It could be due to a hacker attack the blackout of the ticketing service which has been hitting this morning Trenitalia and Rfi . The ticket offices of the stations and the self-service machines for purchasing travel tickets are out of order , while the online purchase system via the official website continues to be correctly active.
Ferrovie dello Stato announces that & quot; some users of Trenitalia's physical sales systems & quot; have been deactivated "as a precaution". There are not yet n & eacute; certainties n & eacute; claims, but the modalities with which this attack is carried out make the investigators think that it is a ransomware type CriptoLocker .
Trenitalia and Rfi communicate that
Passengers are allowed to board the train and present themselves to the conductor to purchase the ticket at no extra charge.
At the moment there are no delays and & quot; the malfunctions do not impact on traffic & quot;.
WHO ARE RESPONSIBLE?
At the moment the question remains unanswered. & Eacute; very likely it is actually a hacker attack and not a malfunction of the network, also because & eacute; already this morning some employees of the two companies & agrave; – Trenitalia and Rfi – had received the communication to turn off their computer & quot; due to security problems of the company network & quot ;.
It is therefore possible that it is a ransomware attack to ask for a ransom, so it is; as happened in the past with the Lazio Region, but not & egrave; to exclude a priori that behind all this there could be Russia, which did not like the firm position reaffirmed by Italy on the war in Ukraine.
A computer inside a smartphone? Motorola Moto G100, buy it at the best price from eBay at 334 euros .