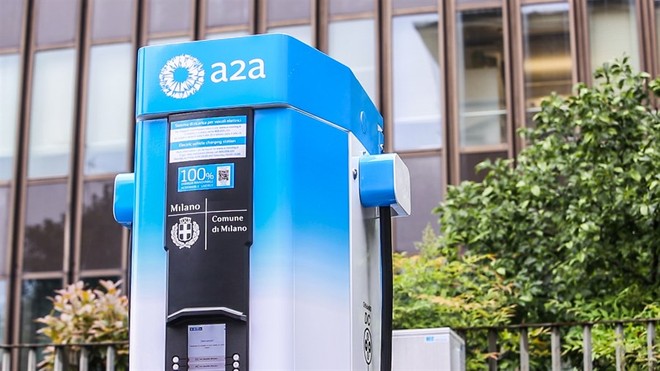 A2A presented the new Industrial Plan 2021-2030 which strengthens the commitment of the Italian multi-utility towards decarbonisation, ahead of the objectives set by COP26. The aim is, in fact, to reach this goal by 2040 through a balanced and gradual mix of interventions such as the development of renewable energy, carbon capture solutions and the reduction of activities; with high carbon consumption. The plan provides for an investment of 18 billion euros over 10 years, 2 billion more; compared to the previous plan. Of this figure, 7 billion will be used for the Circular Economy and 11 billion for the energy transition.
Very important for A2A's new plan will be; mobility sustainable . In this sense, the Italian multi-utility has announced that it has expanded its project to build a charging infrastructure.
ENCOURAGE THE DEVELOPMENT OF MOBILITY? ELECTRIC
The multi-utility highlights how in Italy in 2021 the electric and plug-in have conquered a market share of 8%. A percentage that & egrave; destined to grow in the coming years. To support this form of mobility, A2A has decided to quadruple the installation of infrastructures envisaged compared to the previous plan. We are therefore talking about 24,000 charging points by 2030 with a focus on low power (up to 7kW) and high power (over 50 kW).
In this way, the company aims to favor both a modality of slow supply – the one you need, for example, for night recharging – and the fast one to be able to fill up with energy quickly. A very important commitment that could give a strong boost to mobility; electric. In this regard, it is recalled that A2A recently announced an interoperability agreement with Enel; between their two charging networks.
But the Italian multi-utility also looks beyond just mobility; electric. In fact, the company also focuses on green hydrogen and bio-LNG .
The Group plans to develop over 60 biomethane plants, of which at least 5 with liquefaction to obtain bio-LNG, while for the production of hydrogen it will be possible to exploit sources of energy produced continuously such as that of waste-to-energy plants, with a decentralized business model based on local ecosystems at the service of industry and heavy transport.
The best of OnePlus? OnePlus 9 Pro, buy it at the best price from Amazon at 731 euros .