iPhone can accept payments
In 2020, Apple acquired Canadian startup Mobeewave, which specializes in contactless payments. Since then, work has been done behind the scenes on a contactless payment method. In addition, a retailer or employee of a market stall can accept payments using only an iPhone. A special pin device such as the SumUp is then no longer necessary. It works via the NFC chip in the iPhone, which can read the data from the credit or debit card.
It will be available within a few months, Bloomberg claims. It may already be in iOS 15.4, of which we expect the first beta soon.
Already worked with Samsung
No additional hardware is required, but small businesses can immediately use the iPhone as a card reader for settlement of payments. Mobeewave previously partnered with Samsung to make something similar possible. A trial under the name Samsung POS was underway in Canada. It worked with Apple Pay, Samsung Pay, and Google Pay, but only on Samsung devices. Chances are, Apple's solution will only work on iPhones – and initially only in the US. Other financial services such as Apple Pay Cash and Apple Card have not yet reached Europe either.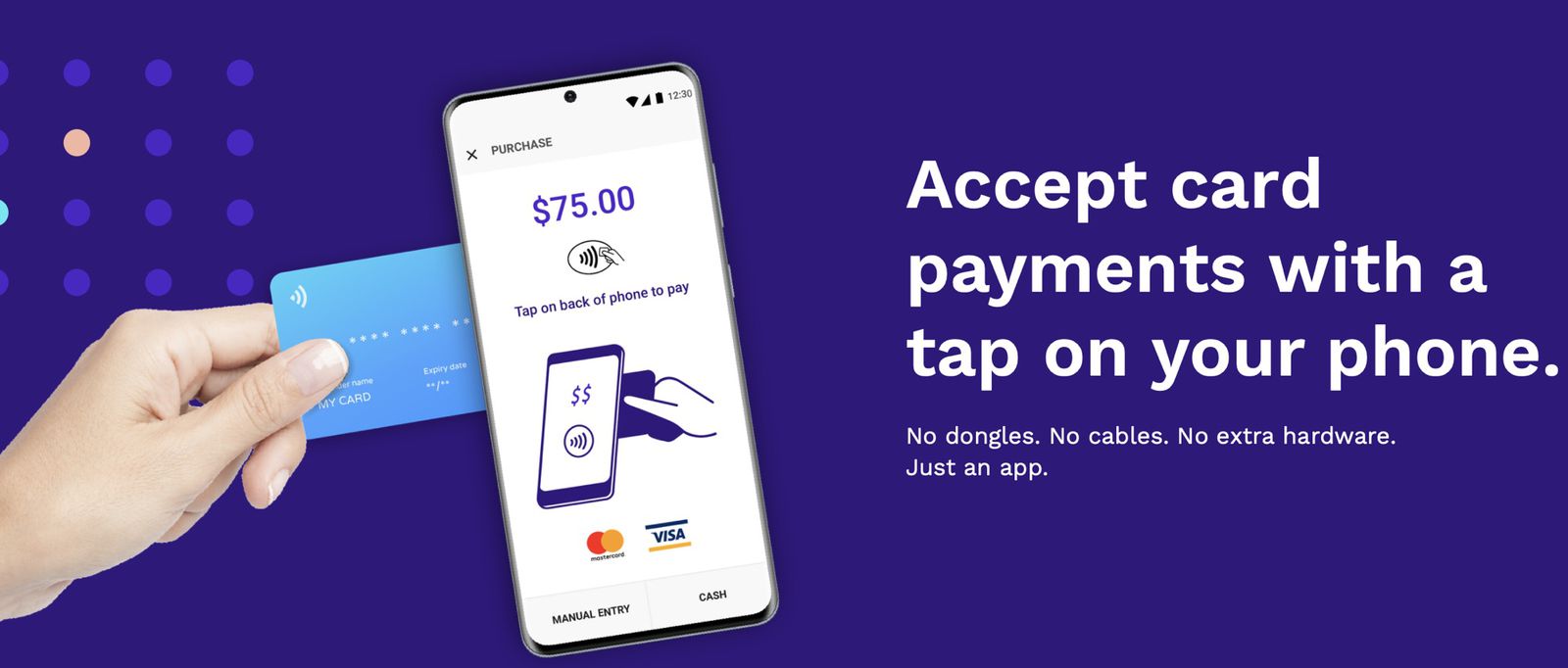 An ad from Mobeewave about the solution they developed with Samsung.
Apple may now offer something similar, but under the name Apple Pay , or a derived name. Mobeewave's employees have been working at Apple since the acquisition, in the department that works on payment solutions such as Apple Pay. Making direct use of the NFC function on the iPhone is an option that providers like Square and SumUp do not have, since Apple blocks it.