Last night, several Apple services were outaged, including iCloud Mail, iCloud Photo Library, and more. Also, sometimes it failed to make a backup or to upgrade iCloud storage. Although the outage has long since been resolved, some users are still experiencing the consequences of this interruption. In addition, the settings often show the message to update Apple ID settings.
"Update Apple ID settings": what's wrong?
We have received several reports from readers who see this message on their iPhone and iPad, but also on the Apple TV or Mac. There are also complaints about this problem on Reddit, in several topics. Do you also suffer from this? The good news is that there doesn't seem to be anything wrong with your account. The message seems to appear as a result of the previous failure.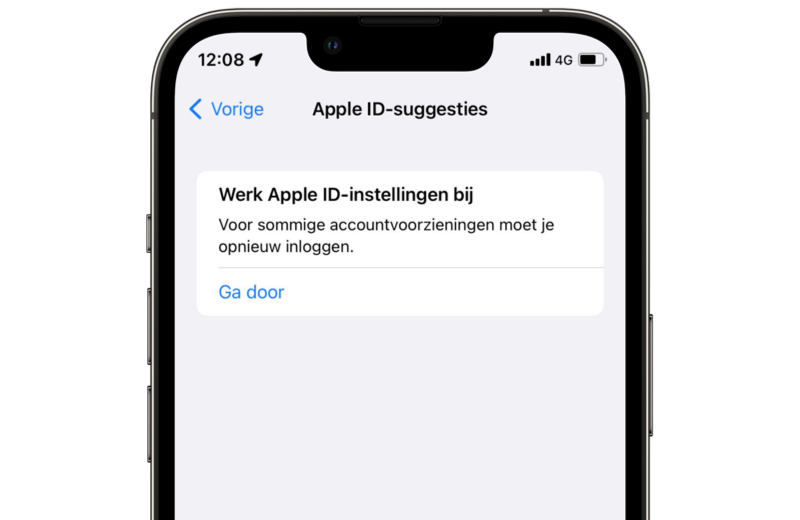 The annoying thing is that the message cannot be removed. The Apple device asks to sign in again with your password, but sometimes an error message will appear or the message will return quite quickly after entering your password. It's unclear what the problem is exactly, but there may still be some problems with the iCloud servers.
Possible solutions
There seems to be an obvious solution for removing the notification not to be right now. We therefore advise you to ignore the message for the time being and try again at a later time by entering your password. If that doesn't help either, you can try logging out of iCloud completely and then logging back in. This can be a time consuming process. Moreover, we have not been able to verify ourselves whether this is the solution for this message. Keep that in mind if you decide to do this anyway. If logging out of iCloud fails at all, we have a separate tip with a solution.
Thanks to the tipsters, including @Malle_Kevin