Hafa Smart Mirror with HomeKit
This is a brand new product, the Hafa Smart Mirror. You can add this to the Nanoleaf app, but it is made by a third party. Thanks to mutual cooperation, you can control the lamp in this bathroom mirror without needing a separate app from Hafa. Plus, it works with HomeKit, so you can also include the mirror in your automations. There may also be support for Thread.
Do not expect too much in terms of functionality with this smart mirror. In the end it's just a mirror with a lamp behind it, similar to the earlier Philips Hue Adore, which can only be found at few stores these days. If you are looking for a really smart mirror, take a look at the MagicMirror by Dutchman Michael Teeuw.
The Swedish Hafa mainly makes bathroom accessories such as mirrors and cabinets. The company was founded in 1962 and mainly focuses on the Scandinavian countries. Production has been outsourced to external parties since 1980. Hafa is therefore mainly involved in design and distribution. The new Smart Mirror is the company's first smart product.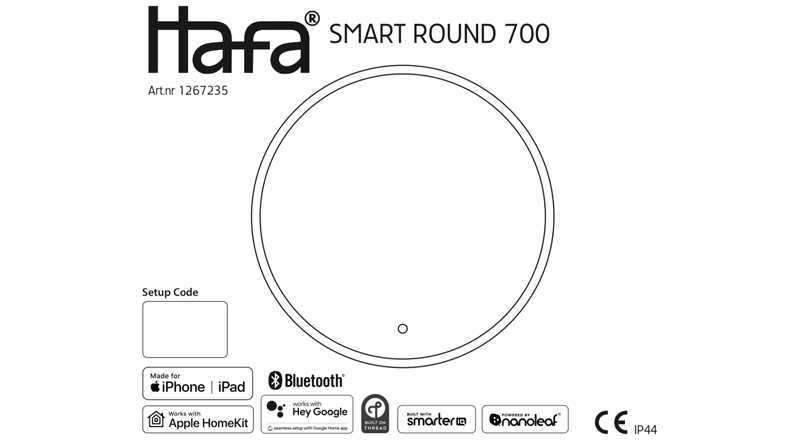 Not very economical
A smart bathroom mirror gives you the opportunity to shine subtly at night when you need to be in the bathroom for a while. You can also set a bright light if you want to apply makeup. Furthermore, as usual, you can adjust the brightness and light temperature in various ways. The lamp uses 22 Watts and has the somewhat unfavorable energy class G. At maximum brightness you can expect 1200 lumens.
You can do this via the Nanoleaf or Home app or with voice commands. In addition to HomeKit, it also works with Google Home. If you don't have a smartphone nearby, you can use the touch functionality in the mirror itself. The mirror has a dust and water resistance rating of IP44. Thread support is also available in addition to Bluetooth.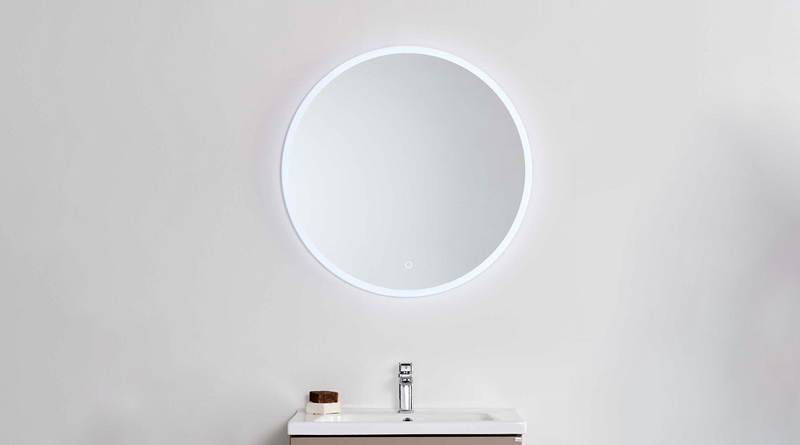 It is also good to know that the mirror has a diameter of 70 cm and should cost around 500 euros. For a mirror that cannot show information but is only a glorified lamp, that is at the price. Other mirrors from Hafa are also quite pricey, so you mainly pay for the brand and design, not for the many options.