Peloton in trouble, creates opportunities for Apple
When The Information makes a claim, it's not without reason: they often make disclosures and have internal sources to back up their claims. After the TV channel CNBC revealed that Peloton has temporarily stopped the production of bicycles and treadmills due to disappointing demand, the impression was created that a takeover was in the pipeline. Apple would be the most suitable candidate for that. Shareholders have lost faith in CEO John Foley and there is one man who can jack the stock price back up: Tim Cook. However, it is not yet certain whether it will also lead to a takeover. Peloton says that they are going to take a step back, now that sales of training bikes and treadmills are disappointing. The company immediately lost 24% of its market value.
Peloton makes bikes and treadmills that complement Apple's new fitness service Fitness+. They are pricey devices of $1,500 or more and you need a paid subscription to take the classes. In corona times, sales exploded as many people started exercising at home: Peloton recorded sales of $3.15 billion in fiscal year 2021, compared to only $734 million two years earlier. The number of subscriptions to fitness classes also increased spectacularly. During the height of the COVIC pandemic, Peloton acquired equipment maker Precor to significantly increase production capacity thanks to factories in the states of North Carolina and Washington.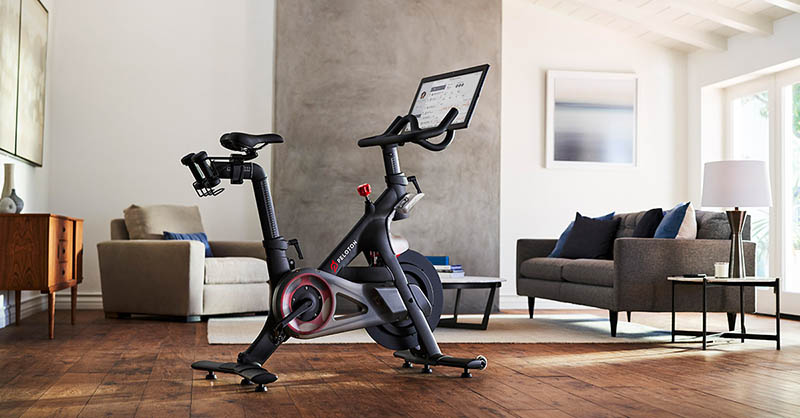 But after that, interest dropped by 17%, a development that completely surprised Peloton's management. Users went back to the office and visited the gym again, while people who had already bought a Peloton appeared to exercise less and less. The number of workouts per subscriber dropped from 26 to 16 during the year, according to a letter to shareholders. And the promised revenue growth from $4.4 to $4.8 turned out to be quite disappointing: it was actually a billion dollars lower.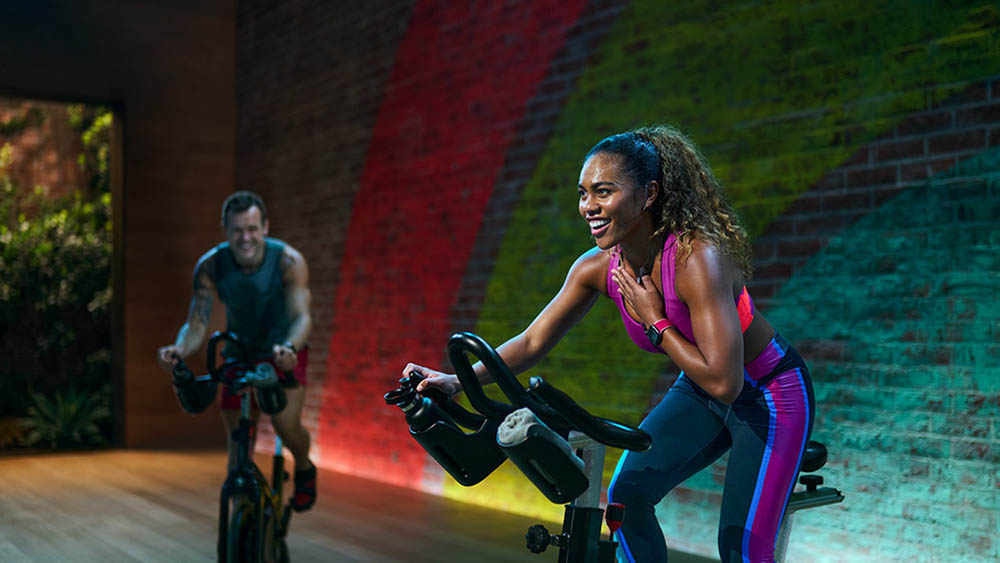 Apple Fitness+ uses Schwinn bikes, which cost between $1200 and $3000.
According to CNBC, Peloton already discontinued the Bike+, a more expensive $2,500 model, in December. Production will restart at the earliest in June. The cheaper $1,500 entry-level model will also be shut down for two months and treadmill production will be shut down for six weeks. What doesn't help is that from now on customers will have to pay for delivery and installation: $250 for the bicycles and $350 for the treadmills. Previously this was free.
Fitness+ has helped people live a better life and reach their wellness goals — included. Here's to motivating and inspiring many more in 2022! https://t.co/SxFDMwhxLH

— Tim Cook (@tim_cook) January 20, 2022
Meanwhile, Apple is doing well. Not entirely coincidentally (?) Tim Cook sent out a tweet last night to make clear how successful Fitness+ is. However, Apple does not provide exact numbers of paying subscribers. Peloton has partnered with Apple's GymKit, a connected fitness equipment service that just seems to be taking off. An acquisition of Peloton could give that a significant boost.
Apple itself recommends Schwinn bicycles and TechnoGym treadmills. Logical, because Peloton's bicycles (still) have a competitive subscription model.