In 2016, Nanoleaf, then a relatively unknown company, released the Nanoleaf Aurora panels. These first generation light panels were unique in shape. As we wrote in our review of the Nanoleaf Light Panels at the time, it was something different than the Philips Hue lamps. Now the company is saying goodbye to the first generation of light panels.
Nanoleaf stops with the first generation of light panels
The company itself calls the discontinuation of the original light panels a 'retirement & graduation'. What this actually means is that this model is no longer being made and will therefore no longer be available. The models that you can still find in the store are therefore older stock. Nanoleaf itself still sells a few accessories with a 30 to 50% discount, but the stock is almost exhausted.
The good news is that the support with software remains available. Operation with the Nanoleaf app remains possible and the maker himself speaks of a "very, very long period". Your 2-year warranty on the light panels is also retained. This applies from the time of purchase. Replaceable units are also available under warranty.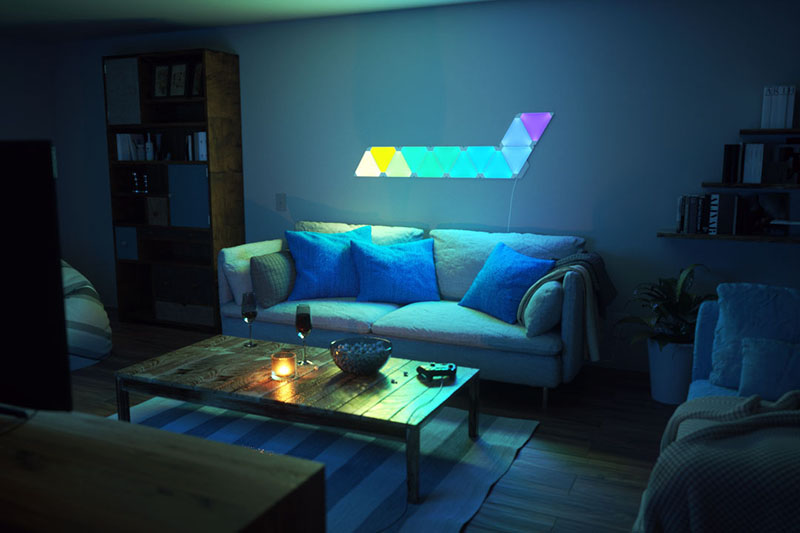 The successor
Nanoleaf > The Nanoleaf Shapes, announced in 2020, are the unofficial successors of the first-generation Nanoleaf. In addition to triangles, you can also use smaller triangles and hexagons. These can be combined with each other. Other differences include touch control, Thread support, smaller angles and an improved mounting system.
There are starter sets with small triangles, regular triangles and hexagons. In addition, various expansion sets are available. Other Nanoleaf models are the Elements (wood-look panels) and the new Nanoleaf Lines, a kind of futuristic light bars. Also read our overview of all Nanoleaf products.