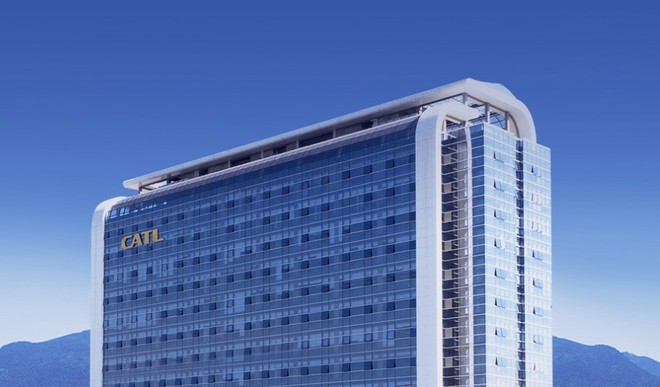 Solid state batteries are seen as a technology capable of making electric cars make a very qualitative leap especially important in terms of autonomy and recharging. Several companies and car manufacturers are working on it. In recent times, several announcements have arrived on this issue with promises to bring this solution to its debut around 2025. CATL that & egrave; one of the most important companies; important in the battery production sector, puts his hands on stating that it will take & agrave; time before actually seeing this technical solution on cars.
DIFFICULTY? TECHNIQUES TO TACKLE
CATL has an ambitious expansion plan that includes heavy investments. For this he had to explain his growth strategy to the Shenzhen Stock Exchange. On this occasion, the Chinese company also talked about the development of solid state batteries. According to the company, these accumulators offer several advantages but there are still unresolved technical problems and obstacles to industrialization that will not allow this technology to be seen on the market very soon.
According to CATL, first generation of solid state batteries should arrive around 2025 . This will, however, only be a start as the Chinese company estimates that the market share of these accumulators will be; around 1% in 2030. The second generation of these batteries should arrive after 2030 with a market entry around 2035. For the Chinese company, therefore, it will take & agrave; some time before this technology can actually take hold, although a first generation of such batteries may already arrive. in 2025.
These are very cautious statements, almost pessimistic when compared with those of other realities; active in this sector. For example, Toyota has indicated that it will bring; solid-state batteries will debut on its cars by 2025 although initially on hybrids for cost reasons. Nor can we forget the intentions of Stellantis to have this technology by 2026. In this sense, the Group is collaborating with Factorial Energy, a company on which other car manufacturers are also focusing in order to have of this technology.
For the moment, there are only announcements about solid-state batteries for electric cars. Over the next few years we will really be able to understand if this technology will be; able to arrive quickly on the cars or if it will be; a very long process as told by CATL.
A Computer inside a Smartphone? Motorola Moto G100, buy it at the best price from eBay at 349 euros .