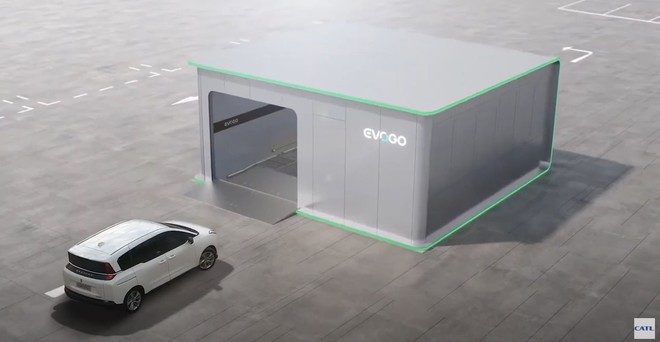 Also CATL , through its subsidiary CAES, enters directly in the battery swap sector launching the new EVOGO brand through which it will supply & agrave; batteries, stations for exchanging accumulators and an app for the service . Although the battery swap stations are not a big news, the batteries specially developed by CATL are interesting.
The battery pack called Choco-SEB is; mass-produced and & egrave; specifically designed for battery swap solutions. Pu & ograve; rely on CATL's CTP (cell to pack) technology and has a high density; of energy of over 325 Wh/l. According to the Chinese company, each battery pack can offer cars a range of up to 200 km. This battery pack, adds the company, is compatible with most electric vehicle platforms. Customers who decide to adopt this technology for battery swap will be able to integrate up to three Choco-SEBs in their cars. There & ograve; it means that the cars will potentially have a range of up to 600 km .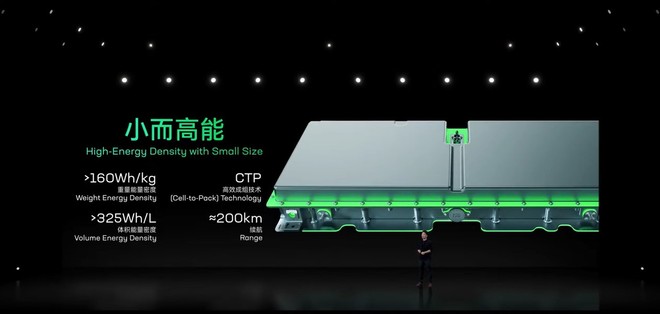 Such battery packs, CATL highlights, have a wireless BMS and are designed to be adapted to different types of cars, even light commercial vehicles. The battery exchange stations can be adapted to the needs of car manufacturers. Each one takes up the space of about 3 cars and holds up to 48 Choco-SEB battery packs.
FLEXIBLE RENTAL
Each battery pack can & ograve; be replaced in a minute . Peculiarity, EVOGO allows customers to choose the number of battery packs to rent according to their needs. For example, for an urban use of cars only, it will be; It is possible to rent a single battery pack, while to face a long journey users can rent up to three. Everything is managed through the dedicated app.
Obviously, cars equipped with these batteries can easily recharge from the normal columns. The first model to support the EVOGO battery swap ecosystem & egrave; NAT (Next Automatic Taxi) of the Chinese brand FAW Bestune . The first stations will be built within 10 cities & agrave; that will soon be identified.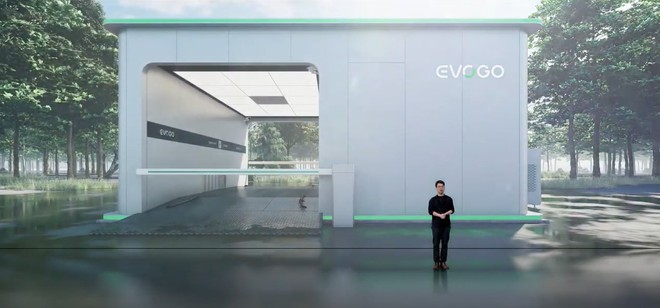 CATL is growing a lot as a battery manufacturer. In China, the battery swap is; a market that is rapidly expanding with several companies working on it. To benefit the diffusion of this technology in China & egrave; certainly the incentive structure for electricity. In fact, the most popular models expensive can only be incentivized if they are compatible with the battery swap system. For Chinese manufacturers to focus on this technical solution is; also a question of commercial strategy since they can offer cars at a lower price; low since the batteries are paid for through a rental formula.
So, with a market in China like this. strong expansion, it is not surprising that CATL also wanted to enter it. We will see over time how it will evolve; this project.
108MP at the best price? Realme 8 Pro, buy it at the best price from Amazon at 279 euros .