Apple and speakers has been a somewhat difficult combination so far. In 2006, Apple released the iPod Hi-Fi, a wireless speaker for the HomePod. It was not a success and about a year and a half later it was withdrawn from the market. The original HomePod had much the same story: it was released in spring 2018 in a number of countries and it was discontinued in the spring of 2021, partly due to disappointing sales. However, there was a time when Apple was thinking of a new portable smart speaker, says Bloomberg's Mark Gurman.
'Apple portable smart speaker prototype'
According to Gurman Apple worked on a portable smart speaker with a rechargeable battery years ago. It is not clear what period this was, but it may have been during the early years of the HomePod. Gurman thinks there is little chance that Apple will ever release a portable speaker under its own brand.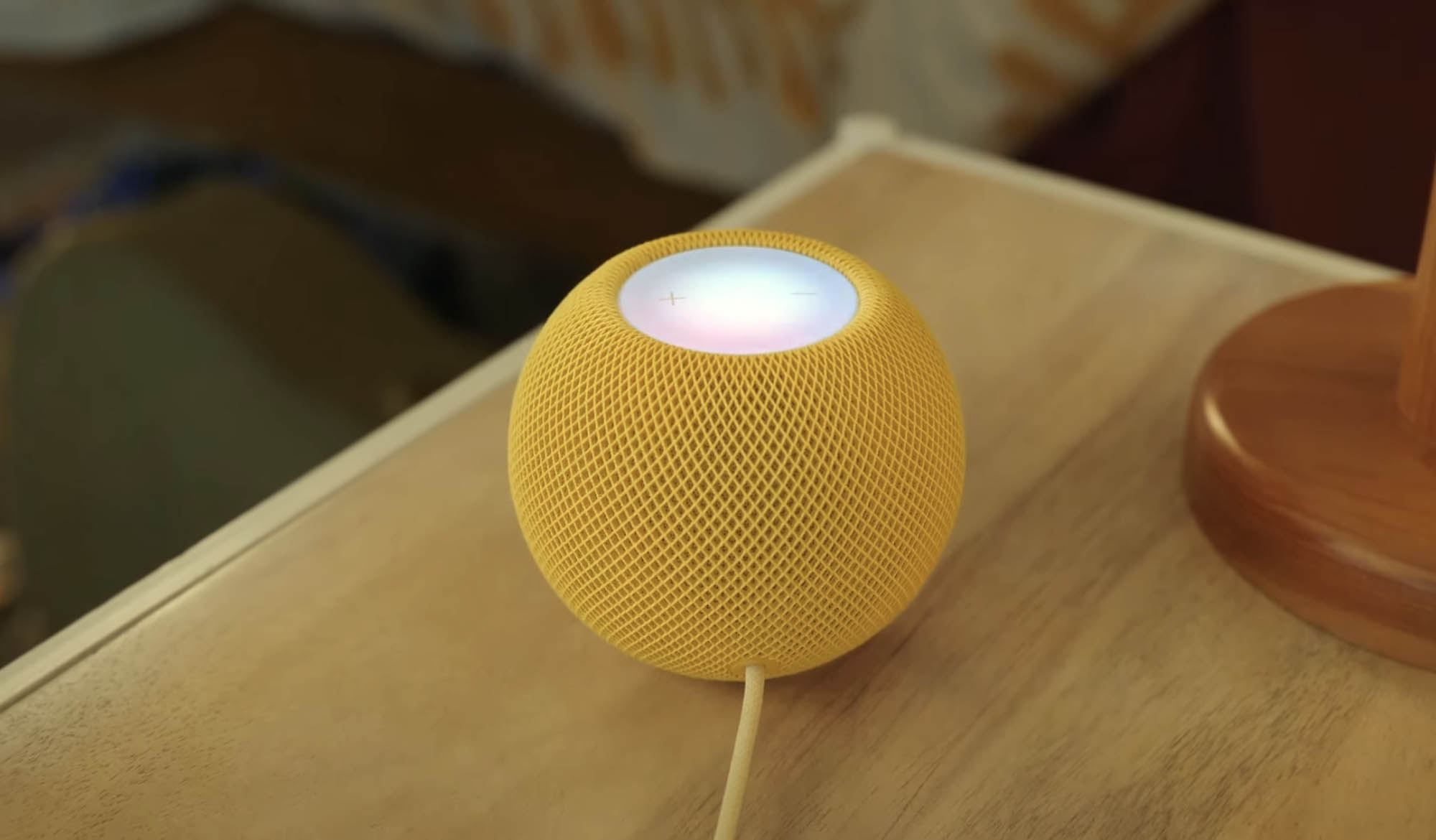 The current HomePod mini with cable.
At the moment, Apple only has the HomePod mini in its range (which will finally come to the Netherlands soon). Although you can easily take it with you thanks to its small weight and size, it is anything but a portable speaker. For example, there is no battery and you need a WiFi network to play music.
Apple has stopped selling portable speakers at all since last week, not even under its own Beats brand. Apple discontinued the Beats Pill+ speaker, the only portable model in the range. According to sources, Apple is working on HomePod combined with an Apple TV and a HomePod with screen and camera is also in development. But in both cases it is not about portable models. Moreover, it can take years before these products see the light of day.