There was a time when Apple didn't seem to know what to do with the iPad. Sales figures also fell sharply during that period. But partly due to the pandemic, more iPads are being sold and Apple has more new models than ever. In this article we look at which iPads Apple will release in 2022 and which innovations are planned for this. We look at several aspects, such as design, new functions and more.
Models
Design
Performance
Display
Features
Release
Price
Looking ahead to 2022 In this article series, we look forward each week to Apple's new products for this coming year. We summarize weekly what you can expect in terms of the different product categories. From the latest rumors to predictions based on previous versions, this preview lets you know what to expect. This week it's all about the iPad.
#1 iPad in 2022: which models can you expect?
Apple has a total of four different iPad lines, but not all models will receive an update in 2022. Here are the models we expect this year:
iPad Pro 2022 (11- and 12.9-inch)
iPad Air 2022
iPad 2022
That means that only the iPad mini will not get an update. Apple usually releases a new model every year and a half or two, and the current iPad mini 2021 is less than half a year old. It is therefore far from time for a successor.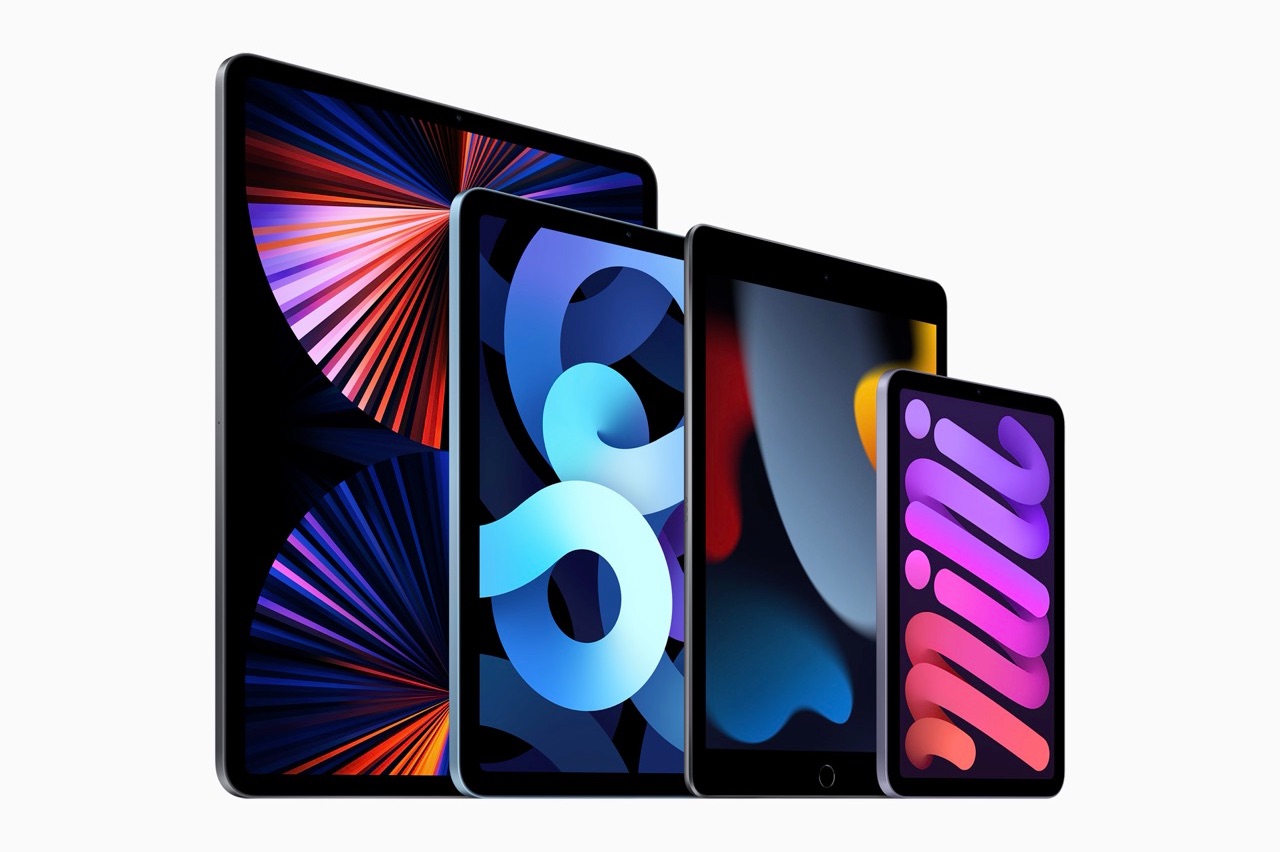 #2 Design of the iPads of 2022
We expect our own design for each iPad model. Based on the current models and those of recent years, we expect these three different designs.
iPad Pro 2022
The iPad Pro 2022 gets a sleek design with flat sides in an aluminum housing. There will again be an 11-inch and a 12.9-inch version, so a more compact and a large one. Apple may change the back. There was talk of a glass back, but Apple could also opt for a glass Apple logo. This makes wireless charging possible, but more on that later. In terms of colors, we think Apple will go back to silver and space gray.

iPad Air 2022
The iPad Air 2022 will have a similar design to the iPad Pro and therefore also to its predecessor, the iPad Air from 2020. That means an aluminum housing with flat sides. It becomes more exciting which colors Apple will choose. We think Apple has some new colors in the offing, but what these are is still unknown. Currently you can choose from space gray, silver, blue, green and rose gold.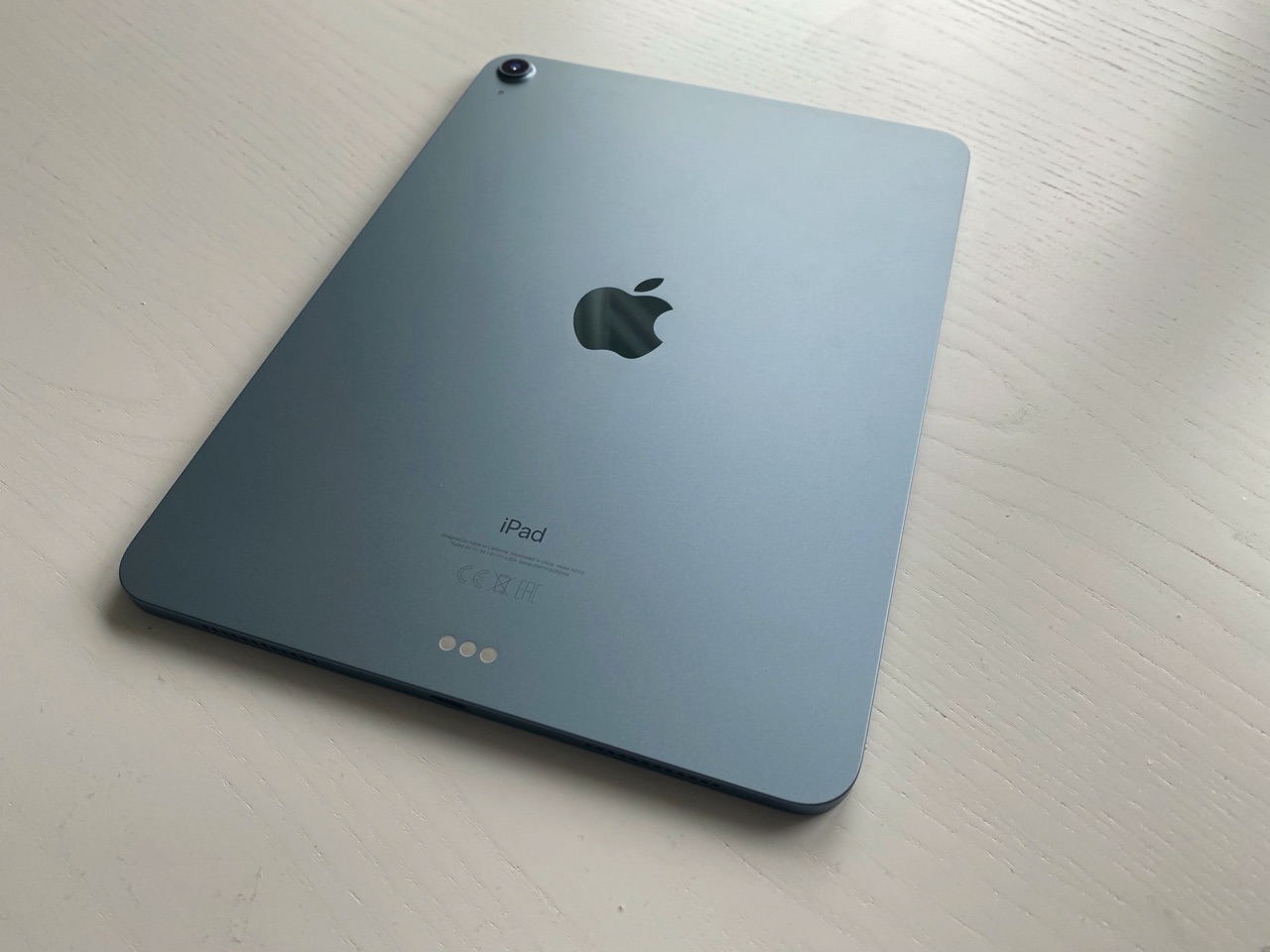 iPad> p>The new 2022 entry-level iPad will likely have a more traditional design. That means a regular iPad with a home button, with some rounded edges without the flat sides. The design of the standard iPad has been unchanged for about 5 years and it will probably be the same this year. Rumor nice @DylanDKT says Apple wouldn't make a new design until next year.

#3 iPad performance by 2022
All models are improving in performance. But it is not yet entirely clear which chip each new iPad from 2022 will receive. But expectations about the performance of the 2022 iPads are certainly there.
iPad Pro 2022
The current iPad Pro 2021 has an M1 chip. This was the first time Apple had put a chip that originated from the Mac into an iPad. Normally, Apple puts an improved version of the A-chip in the iPad Pro, but that has changed since last year. The successor will probably get an M2 chip or an improved version of the M1. That will mainly depend on when Apple announces the new iPad Pro. The M2 chip has been removed from us for a while, so it is still unclear exactly which chip the new iPad Pro will receive.
iPad Air 2022
Which are already rumored, however, is on the performance of the new iPad Air. Currently there is still an A14 chip in it, but Apple would like to switch to the A15 chip that we also find in the iPhone 13 series and the iPad mini 2021. The jump isn't that big. Apple didn't even make a comparison with the previous A14 chip when announcing the A15 chip in the iPhone 13, so we don't expect you to notice much difference in practice.
iPad 2022
According to rumor delicious @DylanDKT, Apple is switching from the A13 to the A14 chip for this iPad. That would mean that this model is still one chip generation behind the other models. The standard iPad is therefore catching up, because in the past this model was many more generations behind. In any case, the A14 chip is more than fast enough for the target group and also future-proof.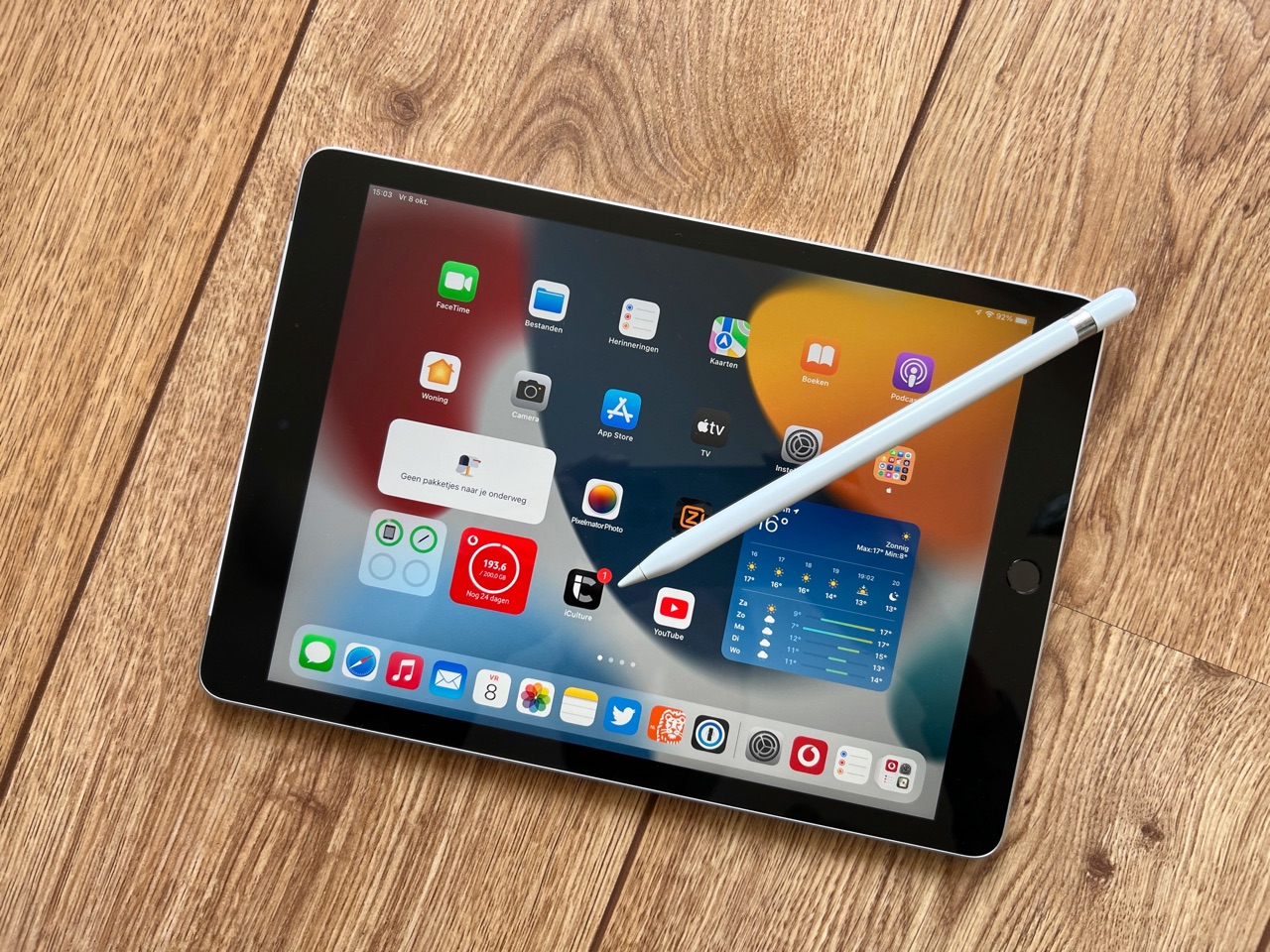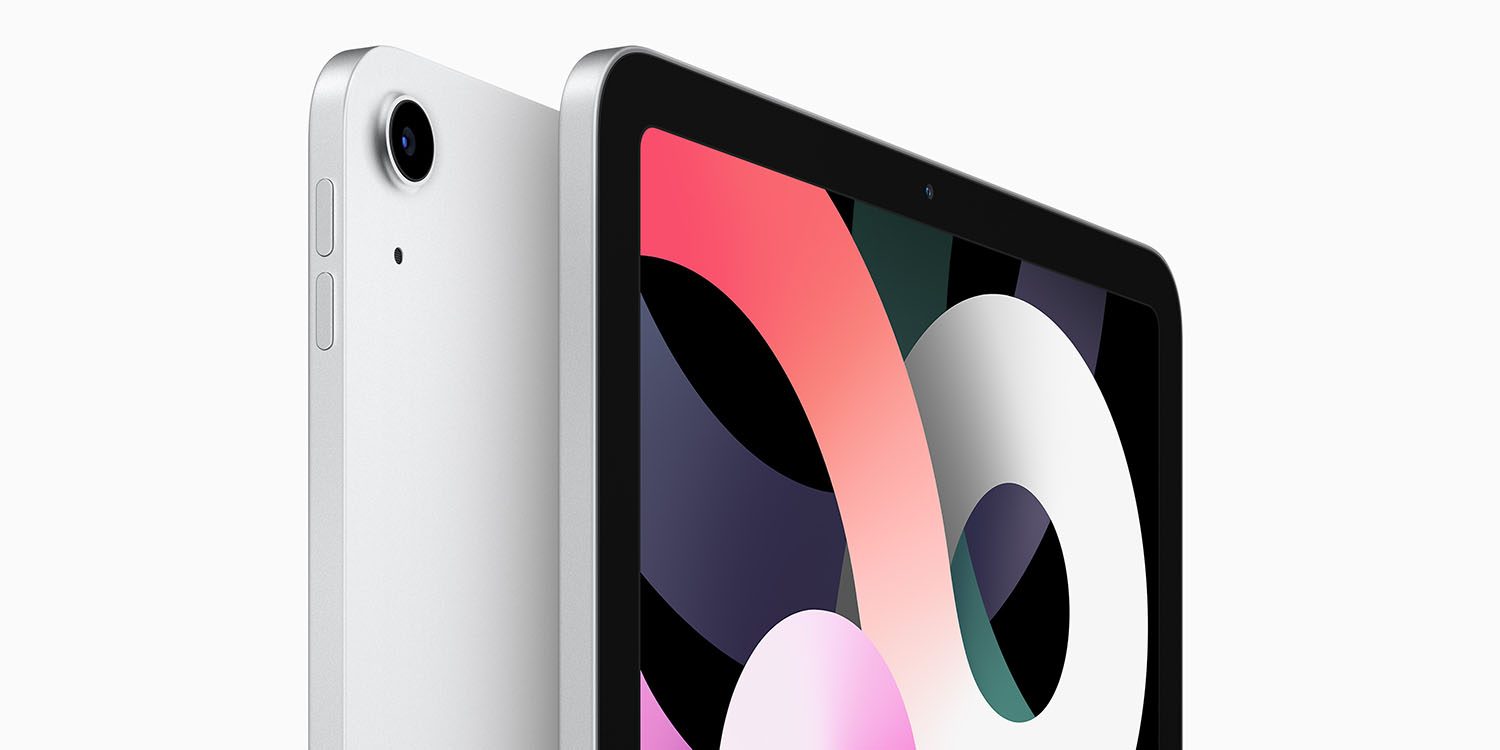 iPad h3>
We've been asking for it for years: an upgrade of the screen of the standard iPad. This model has by far the worst screen of the entire line-up. This is mainly because the display is not laminated and there is no anti-reflective coating on it. This means that there is a lot of space between the top glass and the display itself and that the iPad is less suitable for outdoor use. If you use an Apple Pencil, you will especially notice that the screen is not laminated. Whether Apple will finally change that this year remains to be seen. Sources are not talking about this improvement, leading us to believe that Apple will again opt for the 10.2-inch display with True Tone, as in the 2021 model.
#5 Functions in the iPads of 2022: these improvements are coming
For every new iPad, Apple has planned a number of improvements and new features. Here's what we expect from the new models:
iPad Pro 2022
Face ID facial recognition
New: Wireless charging on the back
New: Also works with MagSafe
New: Faster Apple Silicon chip
Suitable for Magic Keyboard for iPad and Smart Keyboard
Works with Apple Pencil 2
iPad Air 2022
Touch ID in the side button
New: Improved front camera with 12-megapixel lens
New: Support for Center Stage
New: Cellular model with 5G
New: Possible with four stereo speakers< /li>
New: Faster A15 chip
Suitable for Magic Keyboard for iPad and Smart Keyboard
Works with Apple Pencil 2
iPad 2022
Touch ID in the home button
New: Faster A14 chip
New: Bluetooth 5.0 and Wifi 6

< li>New: Cellular model with 5G

Smart Keyboard Compatible
Works with Apple Pencil (1st generation)
#6 Release of new iPads in 2022
Apple will release the new iPads throughout the year. Based on the most recent rumors, we believe this is the schedule:
iPad Pro 2022: Spring or Fall 2022
iPad Air 2022: Spring 2022
iPad 2022: Fall 2022
Normally, Apple always releases the new iPad Pro in the spring, but because there is no new Apple Silicon chip yet, we don't know if that will also be the case this year. It will probably take a while before the M2 chip is completely ready, so Apple can opt for a release in the fall this year.
#7 Price of the iPads in 2022
In terms of price, we don't think Apple will make many changes. The 11-inch iPad Pro may be slightly more expensive, but we don't expect any changes for the other models. So assume these prices:
iPad Pro 2022: from €899/€999 (11-inch); from €1,219.- (12.9″)
iPad Air 2022: from €669.-
iPad 2022: from €389,-
If you can't wait for these new models, read our iPad comparison to choose the best model. If you want to buy a new iPad, you will find all current prices in our overview.
Read our previous parts in this article series:
Apple Watch in 2022: preview< /li>