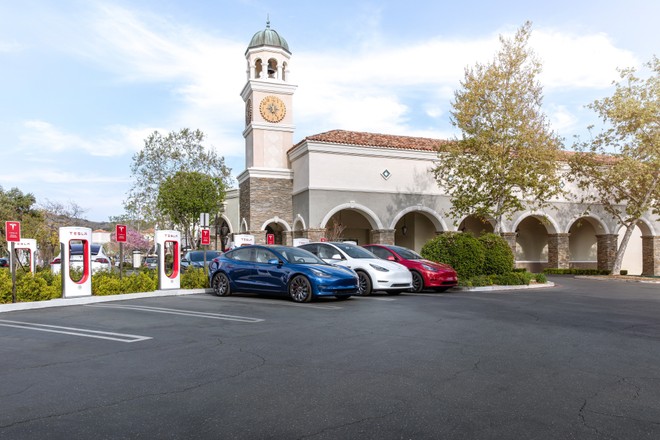 Today's cars are more and more; so sophisticated that we often say that they look like computers on 4 wheels . But this means that potentially today they are exposed to risks that in the past only concerned the IT world. Not a small problem since in the future the cars will be more and more; connected . Car manufacturers are therefore called upon to pay attention also to the security aspect of the software of their cars.
And on the topic of cars and safety comes an interesting news that brings this issue back to the fore.
WHAT? SUCCESS?
David Colombo , a 19-year-old young man who defines himself as a security expert, hacker and founder of a startup that deals with Cyber ​​Security, through a series of tweets he claimed to have identified a vulnerability which made it possible to & quot; take control & quot; remotely more & ugrave; of 25 Tesla found in at least 13 different countries.
Nevertheless I now can remotely run commands on 25+ Tesla & lsquo; s in 13 countries without the owners knowledge.

Regarding what I & lsquo; m able to do with these Tesla & lsquo; s now.
This includes disabling Sentry Mode, opening the doors/windows and even starting Keyless Driving.

[2/X]

& mdash; David Colombo (@david_colombo_) January 11, 2022
To take control does not mean that & egrave; It is possible to remotely intervene on the accelerator and steering but that an attacker could potentially unlock the doors, open the windows, start the car, disable the vehicle's safety systems (Sentry mode) and more. Colombo also claimed to be able to see if a person is; present in the car, start the audio system and turn on the headlights.
The young man explains that these are interventions that can create potentially dangerous situations . The precise details of the criticism; identified were not provided for security reasons. However, Colombo points out that the vulnerability is not about Tesla's infrastructure . The & quot; fault & quot ;, if so we want to call it, it would be the individual Tesla owners affected by this criticism.
The details, as mentioned, have not been revealed but the problem could concern the third-party apps that some Tesla users use for a series of functions in the absence of an official app. Obviously, the young man's tweets soon made the rounds of the network causing a lot of discussion. Colombo then claimed to be in contact with Tesla's security team investigating the issue.
Addition as of 11. Jan 22:33 (CET)

Tesla & lsquo; s Security Team just confirmed to me they & rsquo; re investigating and will get back to me with updates as soon as they have them.

[8/8]

& mdash; David Colombo (@david_colombo_) January 11, 2022
This fact has rekindled the headlights on the issue of car software safety. As mentioned at the beginning, this is an area that builders will have to work on a lot. An attacker who somehow remotely takes control of a car can cause major problems that can potentially put drivers and all road users at risk.
The problem, however, is not; new. Even in the past, before the advent of the new & quot; super connected & quot; cars there have been episodes. Think, for example, of the hacking of keyless systems. In any case, thanks to the diffusion of OTA updates , car manufacturers will be able to intervene quickly to close any security flaws.
The best Apple Smartphone? Apple iPhone 12, buy it at the best price from eBay at 719 euros .