You can call 112 with your iPhone by simply entering the number, but also by using the SOS emergency notification. A third way has now been added thanks to the new official 112NL app. It is available for iPhones and Android and offers various additional functions.
112NL App: Official App for 112
The app offers a number of advantages over the regular call 112. After downloading the app, you need to enter your phone number and verify it via SMS code. Then you provide your full name. This information can be useful for the control room, so that you can be helped faster. You can also indicate your preferences in the app, for example if your native language is not Dutch or if you are hard of hearing or can speak poorly. In that case, the control room can automatically start a chat with you. There is also a built-in translation function (via Google) if you can't write or read Dutch.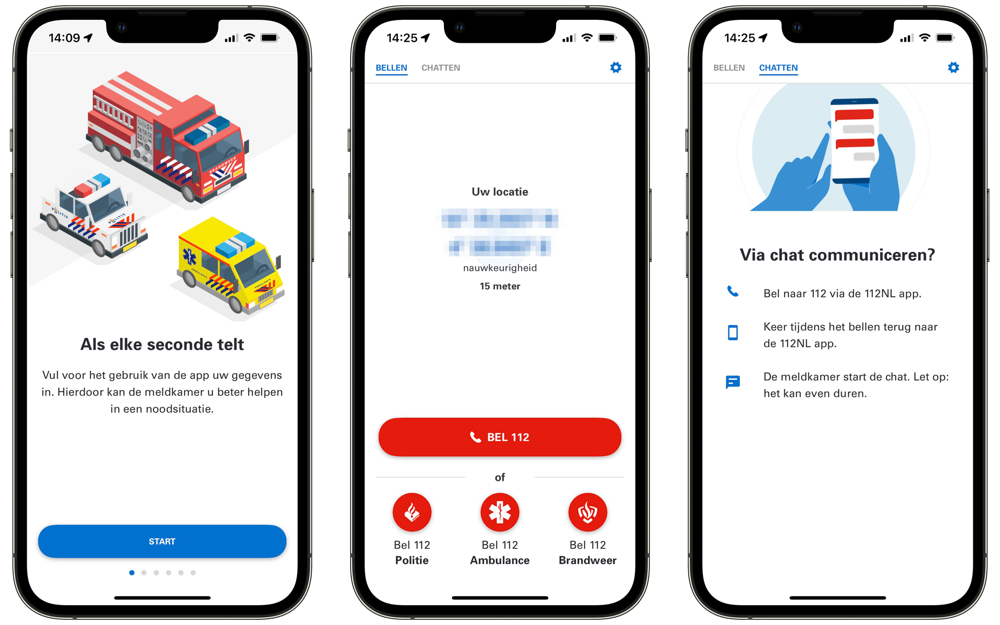 If you call 112, you can also switch directly to a chat yourself. You return to the app during the call, after which a chat is automatically started. This is not only useful for the deaf and people who can speak poorly, but also if you are unable to speak due to any emergency.
Other advantages are that the app can immediately provide you with your location as soon as you call 112 via the app. Your location has been passed to 112 via AML for a few years now, but this may not work with all phones. With the 112NL app, this is arranged as standard. Finally, you can also immediately choose the police, ambulance or fire brigade via the menu of the app, so that you immediately get the right department.
The 112NL app is available for both iPhone and Android.