Logitech Litra Glow
You can of course put down a desk lamp if you want to do some video calling late at night. But the light is often not really flattering. The Litra Glow is made in such a way that you do not see double chins and other ugly effects. It is Logitech's first lamp and will be released in the 'Logitech for Creators' product line. This is a business unit that also releases Blue microphones and other accessories for content creators, streamers and the like. The lamp takes up little space and is also budget-friendly: it costs 69 euros.
You attach the lamp to your monitor, just like a webcam. It also has a screw thread, so you can attach it to a tripod. You can also adjust the height, position and tilt in three directions. The lamp itself is adjustable in brightness and color temperature. The lamp uses so-called True Soft technology that prevents hard shadows from falling on your face. The lamp also prevents you from getting suspected eyes by looking into a bright lamp all the time. Your skin color also remains natural.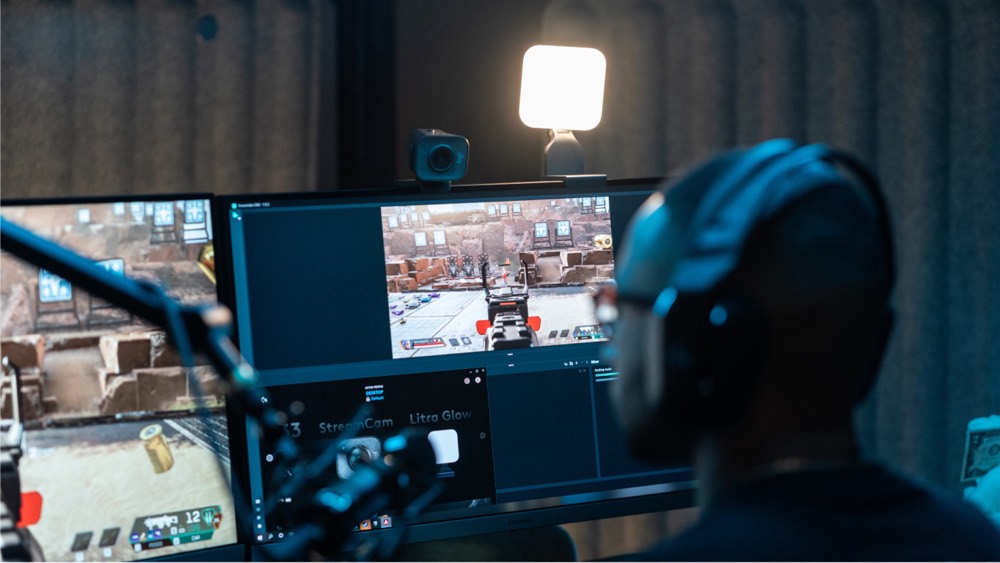 With buttons you can switch between a flattering glow or a bright lamp, with a choice of different colors. You can set the lamp more accurately via the Logitech G Hub. The Litra Glow can also be controlled with the G buttons on suitable keyboards and headsets. You can then assign presets to quickly change your lighting conditions.


Lampless situation, demonstrated by streamer @KevinCheese.


Situation with lamp.
The Logitech Litra Glow can be found (in pre-order) on the Dutch Logitech site, but at online stores we saw 'm not showing up yet. There are actually not many alternatives. There are mood lamps for gamers, but they are more focused on color effects. You might want to check out the Elgato Key Light, which retails for around $200 and is also aimed at creators.
Alternative: