Shazam is available on almost every device so you can recognize music everywhere, but now an extra option has been added. For Chrome on the desktop, you can download the Shazam extension. With this you do not scan music that is played around you, but the music from your browser.
Shazam extension for Chrome
The browser extension is therefore mainly intended as you want to know what music is being played while watching Netflix or another series on the Mac. In two clicks you can start the Shazam extension. The extension recognizes the music being played through the current tab. You can link the Shazam extension to Apple Music so that you can play the entire song as well.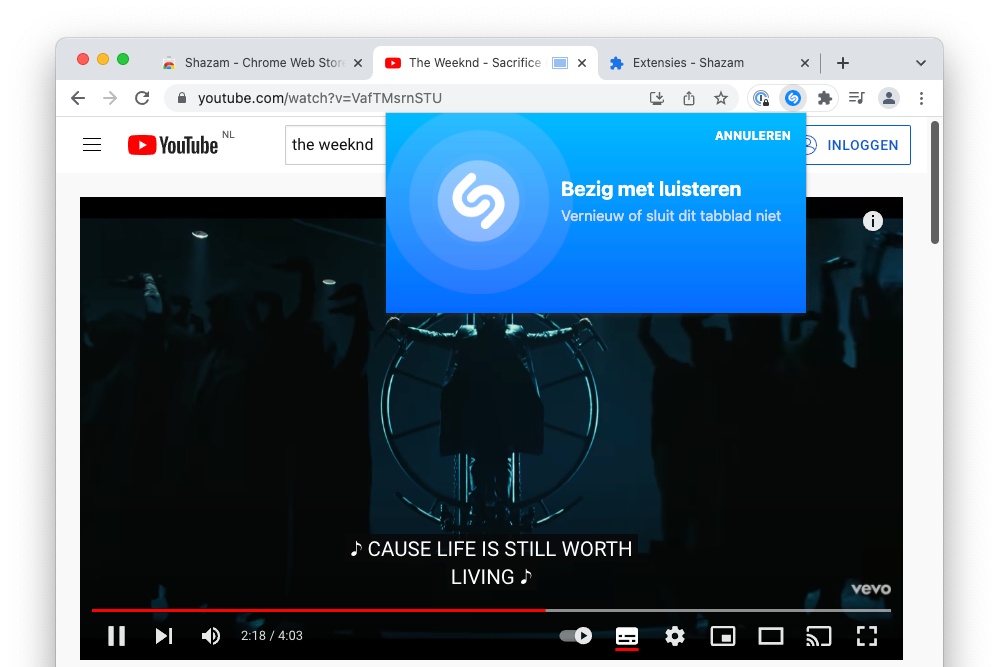 In the Shazam Chrome extension, you also see the list of previously recognized songs, but only those you recognized through the Chrome browser. You can't link the extension with your Shazam account and the other apps, so it's a separate list of recognized songs.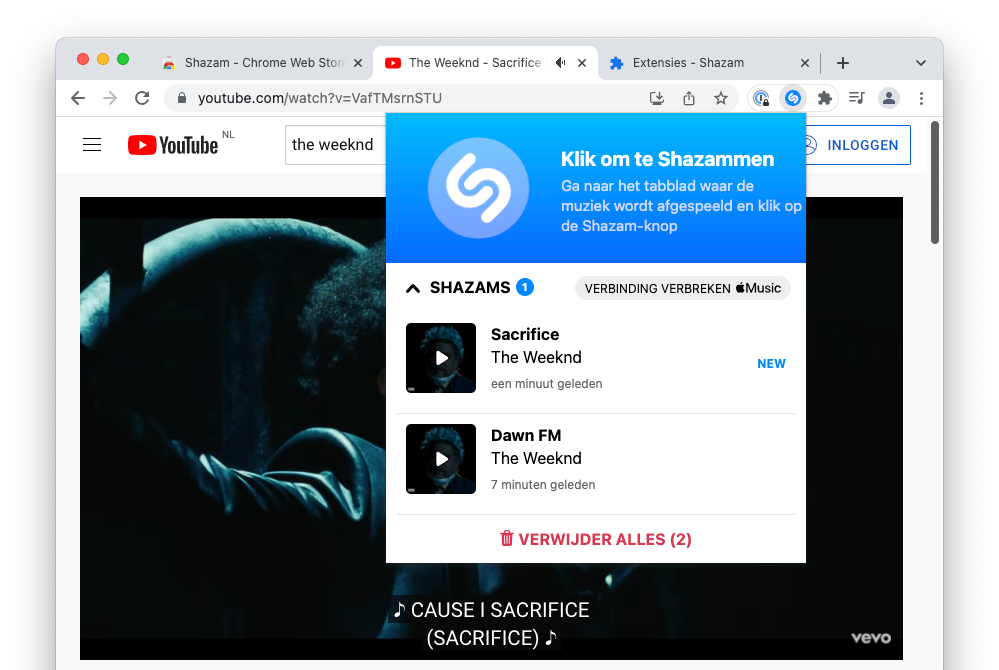 The Shazam Chrome extension is available for free from the Chrome Web Store. Initially there were some problems with the extension and it was also not available for download for a short time. But now the extension is available and our test shows that it works well. Make sure you are using the most recent version of the Chrome browser.