For years there have been rumors about an Apple headset. It would be a so-called mixed reality headset, which combines augmented reality and virtual reality. The release of Apple's first headset is planned for next year, but what can you actually do with it? According to Mark Gurman, Apple wants to focus on three topics.
'Apple's first mixed reality headset focuses on gaming, media and communication'
First of all, games would play an important role. There are already countless VR headsets for games, including the Oculus. Thanks to the multiple processors, ventilation and high-resolution displays in Apple's headset, the new device would be ideal for games. With its own App Store, Apple would like to present the headset as "a dream for game developers", according to Gurman. It is not clear whether developers are already making games for the headset. If Apple wants to release the headset sometime in 2022, it is important that developers can get started with the device early in order to have a number of games available at release.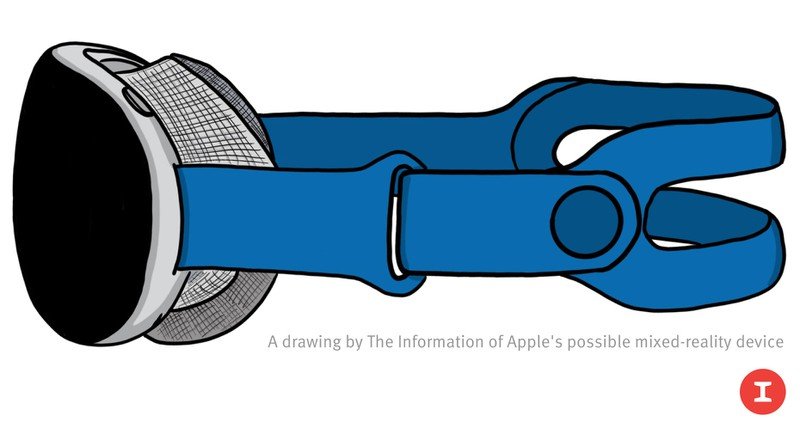 A sketch based on a prototype
A second important aspect is media consumption, in other words watching films and series and listening to music. Mark Gurman expects Apple to work with media partners to make content available in VR. It is quite possible that Apple's own Apple TV+ service will also become part of this, although nothing has been said about that yet. Finally, communication also plays a major role. The headset could be used for FaceTime in VR, in which Animoji and Memoji will also play an important role.
Apple's first mixed reality headset would be quite pricey. Initially it would not necessarily become a product for the masses, but it should make the market for such headsets more attractive. At the moment the market is still quite niche and limited, but with Apple as a participating party it can gain popularity.