Luna Display: Mac as a second screen
With Luna Display it was already possible to use a Mac as a second screen for your Mac (also wired since the beginning of this year). You could also connect Windows PCs and iPads and PCs with each other. What's new is that you can now make a mix of Windows and Mac. If you are a Windows user and there is still a brand new M1 iMac gathering dust (the chances are slim), you can now use it usefully as a second screen. In any case, this is the example that Luna Display gives. It works wirelessly or via an Ethernet connection.
In addition, Luna Display now supports 4K and 5K at full resolution, if your screen supports it. There is still a limitation: with PCs you have a maximum of 5K at 30Hz, while with the Mac this is at 45Hz. This applies to Macs running at least macOS Big Sur. The 4K resolution works at 60Hz on both platforms.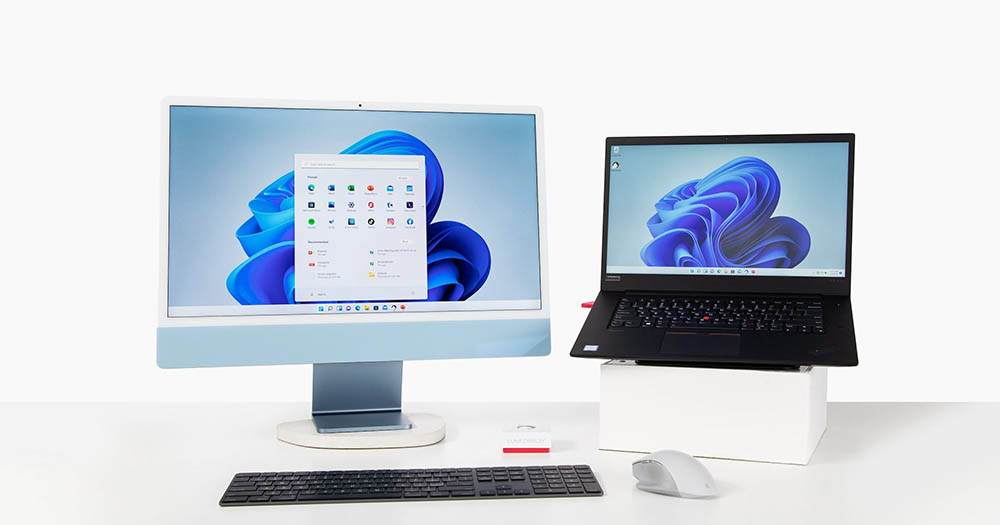 Recently, Luna Display expanded support for Windows users by making it possible to use an iPad as a second screen for your PC. To get this working, you do need the special red dongle from Luna Display, which you can purchase for $129 in variants for USB-C, HDMI and Mini DisplayPort.