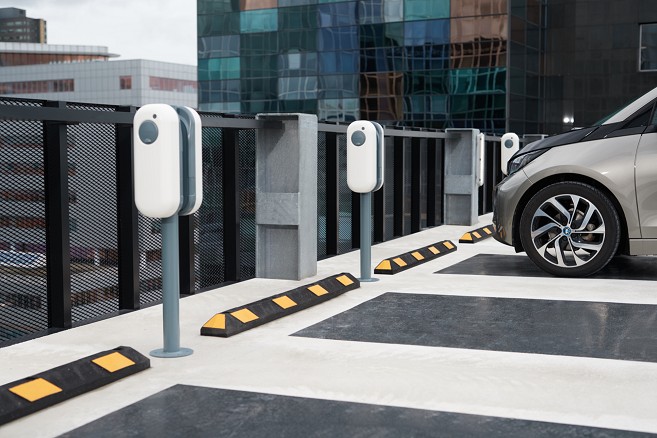 ACEA , the association of European car manufacturers, has again expressed its concern on the plans of the European Union on the diffusion of the infrastructure for recharging electric cars and refueling points for Fuel Cell vehicles.
Regardless of whether it is cars, vans or trucks, future CO2 targets can only be achieved if accompanied by equally ambitious and mandatory targets that tell each of the 27 EU member states how many electric charging points and stations refueling stations must build.
According to the association, the objectives contained in the document & quot; Alternative Fuels Infrastructure Regulation & quot; (AFIR) are unambitious . Furthermore, ACEA also announces that some countries intend to "dilute" these goals. In July, the European Commission presented AFIR as a key part of the " Fit for 55 '' package. Now, it is up to national governments and members of the European Parliament to evaluate these plans.
But as mentioned above, ACEA stressed that some member countries intend to undermine the objectives , already judged; less ambitious, contained in the AFIR, rather than strengthening them in order to be able to achieve the proposed objectives of reducing CO2 emissions.
For European manufacturers who are investing heavily in the electrification of their range of cars this is obviously a worrying situation also because they are already; colliding with a reality; not particularly happy with regards to the spread of infrastructures. If the objectives are really reduced, ACEA denounces, it will mean & agrave; make CO2 reduction targets less realistic.
LOST TIME

39
association then highlights all the time lost so far and the substantial & quot; bankruptcy & quot; of the previous plan to AFIR, that is; the AFID. Apparently, in 2013 there was already; an ambitious proposal on the table that if it had been adopted would have made it possible to have available, today, 677,000 charging stations scattered throughout the European Union.
Even then, binding targets were proposed for each individual Country. In the end, however, only non-binding plans remained. This is why & eacute; ACEA believes that it is necessary to set specific binding infrastructural objectives for each individual member country. The association then adds that the European automotive industry is ready to build electric cars and Fuel Cells. However, to reach the emission reduction targets, 7 million public charging points are needed against the 3.9 million of the current proposal.
The problem of diffusion , according to ACEA, it is not; just cheap. We also need to work to reduce the time needed to obtain permits, plan the charging infrastructure and connect it to the electricity grid. Furthermore, it will be & agrave; it is essential to develop a parallel network dedicated to heavy vehicles . For the association, in fact, the capacity of industry players to invest in low- and zero-emission trucks & egrave; closely linked to the level of available infrastructures. To build this infrastructure will serve; also a careful study of the roads traveled by heavy vehicles since these vehicles have different needs than normal cars.
Gi & agrave; by 2025, at least 40,000 battery-electric trucks will have to be in operation in Europe, and by 2030 we will see well over 300,000 zero-emission trucks, both battery-electric and fuel cell, on our roads.
ACEA, in the end, launches an appeal to the European Council, Parliament and Commission so that & eacute; every piece of the complex Fit for 55 puzzle is put in the right place.
A computer inside a smartphone? Motorola Moto G100, buy it at the best price from Euronics at 369 euros .