Yes & egrave; ended Saturday 27 November in Primiero San Martino di Castrozza, in the province of Trento, the ECOdolomitesGT, that is the Eco-rally reserved for cars with alternative propulsion and fuels. As we had anticipated a few days ago, the Eco-rallies route included the departure and arrival in the locality; Trentino, passing through Ortisei and the Dolomites in Trentino, Veneto and Alto-Adige.
The kilometers covered by the crews in the race were 413 kilometers , with a maximum of about 200 kilometers between one recharge and the other for electric cars, while the special stages were 8 for 157 actual race kilometers. There were two rankings, that of the regularity e-rally; and consumption reserved for electric vehicles and that of the regularity ecorally; for all alternative power supplies, valid respectively for the International FIA E-Rally Regularity Cup 2021 and for the Italian ACI-Sport Green Challenge Cup Championship.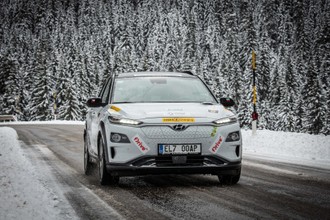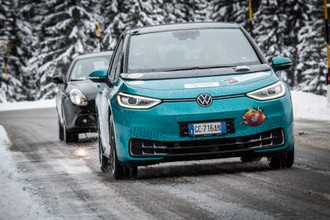 For the part dedicated to the FIA e-Rally ; i first place were the French Didier Malga and Anne-Valerie Bonnelle of the French team Red Cow Racing on Kia e-Niro ID4, second place were the Bulgarian Kalin Dedikov and the Czech Petr Benes of the Czech team Phoenix Contact CR, on Hyundai Kona E and third place. classified the Italian Guido Guerrini and the Polish Artur Prusak of the Italian Team Autotest Motorsport. The points awarded with the ECOdolomitesGT are valid for the International FIA E-Rally Regularity Cup 2021.
The part of the event dedicated to the Italian Green Challenge Cup yes & egrave; made up of three races held over the three days, all valid for the Italian ACI-Sport Green Challenge Cup. top of Race 1 Michal Zdarsky and Jakub Nabelek on Kia E-Niro 64 kW, Kia Czech team, first classified in Race 2 Carlos Sergnese Mastelli and Jos & egrave; Luis Rodriguez Perez on Volkswagen ID4 1st, team RPMV, won Race 3 Franko Spacapan and Tadej Spacapan on Hyundai Kona E, team Mhale AMD Gorica.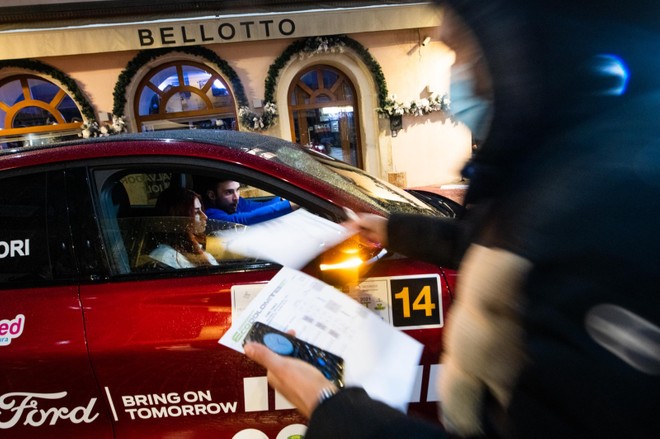 No & quot; classic & quot; cup for the crews who managed to get on the podium, but a particular wooden sculpture that the artist Renzo Zeni has obtained from the trees felled by the storm Vaia of 2018. Handcrafted in the same aesthetic form of the Dolomites.
& ldquo; With ECOdolomitesGT & ndash; underlines Mario Montanucci Pignatelli , coordinator of the CHRISTOF RaceBioConcept Team & amp; BioDrive Academy, co-organizer & ndash; we want to testify our passion for mobility sustainable and promote the spread of alternative means, demonstrating their usability in the field; daily. Even on particularly demanding routes such as the mountain ones during the winter season all the cars competing guaranteed excellent performance. Electricity included, which faced gradients, travel times and charging times without problems. & Rdquo;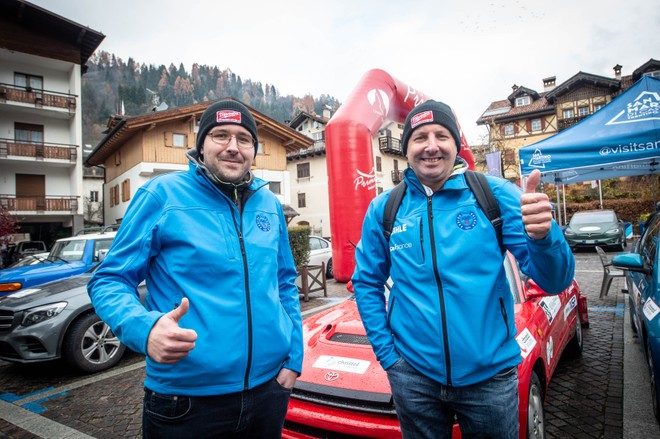 The Samsung pi? balanced? Samsung Galaxy A52 5G, buy it at the best price from Amazon at 415 euros .