Apple Rosenthaler Strasse
For your next visit to Berlin, you have an extra item on your todo list: a visit to the latest Apple Store. Apple had already released a wallpaper especially for the opening and from the beginning of this week it is possible to admire the store through the windows. The official opening is next Thursday, December 2, but you will have to sign up for it. In addition, there are Today at Apple sessions from local illustrators.
The second Apple Store in Berlin is located in the heart of Berlin, close to Alexanderplatz and other well-known attractions in Mitte. Previously, there was already an Apple Store on Kurfuuml;rstendamm. The fact that the capital of Germany was served by only one store was actually exceptional given the large population and the fact that there are no longer any European Apple Stores east of Berlin. Other German cities such as Cologne and Hamburg had a second store for much longer.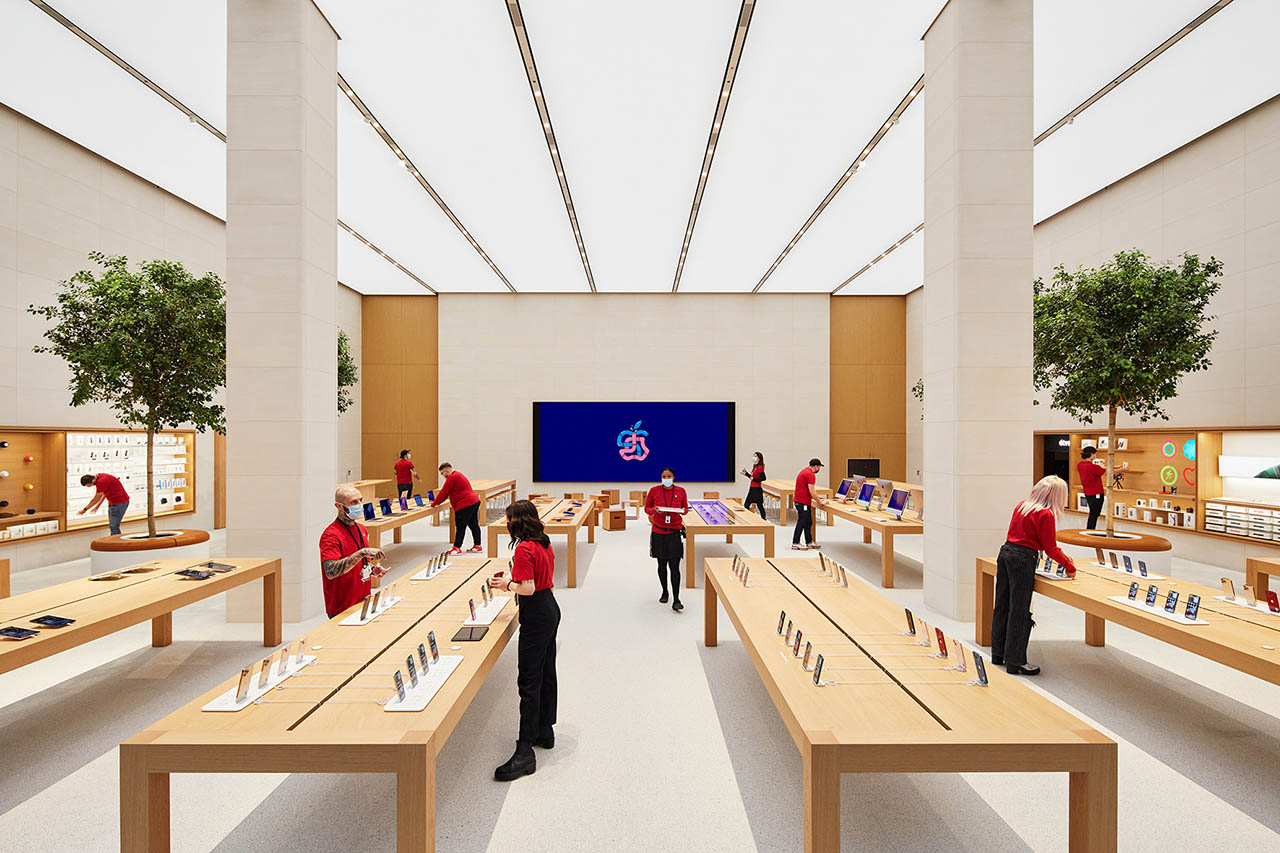 What makes this new location special is that it is not just another store in a shopping center, but that it is in a prime location with a special layout. For example, this Apple Store has a special Pickup area, which you see in very few stores. You can go here to collect a previously placed order.

This new Apple Store also features a Video Wall with Forum, where you can follow sessions. A number of illustrators who work in Berlin have been invited especially for the opening. These are Ruohan Wang, ZEBU and Parallel Uinverse. In two hour sessions on December 2, 3 and 4 respectively you can see how they work when drawing on an iPad.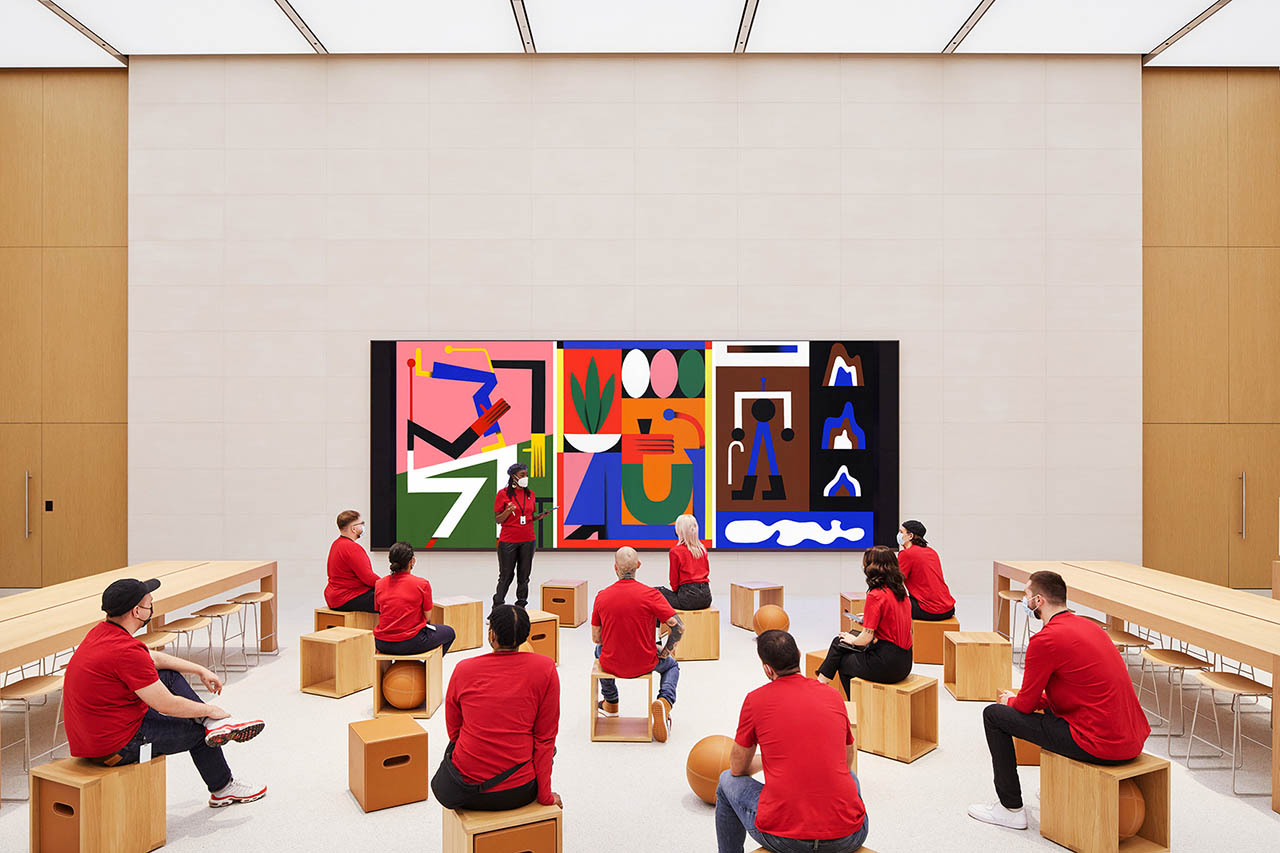 Previous photos of the Apple Rosenthaler Strasse have appeared on the Twitter account Storeteller, a must if you are in the know want to stay out of all Apple Store openings. The store had previously been provided with colorful stickers pending the official unveiling.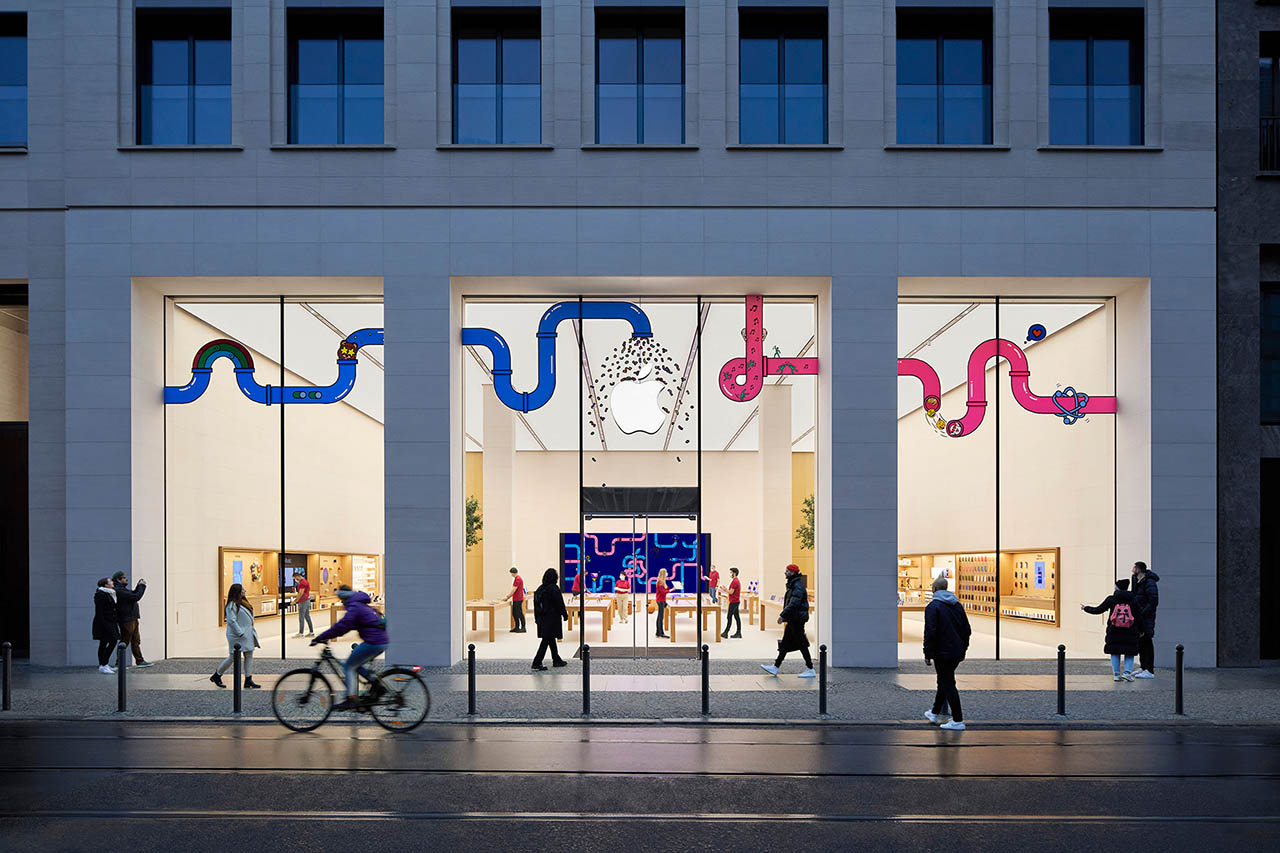 If you get the uncontrollable urge to travel to Berlin now, keep in mind that the 2G rule applies in many places (cured or vaccinated). Also, since November 21, you must complete an entry form and a health declaration is required for air travel.
Apple now has more than 500 retail stores worldwide. In addition to Berlin, new stores have recently been added in Turkey (Ba'dat Caddesi in Istanbul) and Los Angeles (The Grove).