NLZIET with profiles
The new profiles function of NLZIET makes it easier to share your subscription within the household. You can watch on 2 devices at the same time and a maximum of 5 profiles can be created. NLZIET keeps track of viewing progress for each profile and you receive personal recommendations based on your viewing behaviour. It applies to TV shows as well as series and movies. In total there are now more than 170,000 programs on NLZIET and the new profiles and recommendations are a means to ensure that you discover more of them. In addition, there are 36 live channels to watch.
The profiles function can now be used in the mobile app (iOS & Android), Apple TV app, web browser, and Android TV app, Fire TV app, on Hisense smart TVs (from 2018) and Samsung smart TVs (Tizen models from 2016). Later, the app will also be available on LG smart TVs (models from 2016 onwards). If you want to get started right away, you can get started via app.nlziet.nl.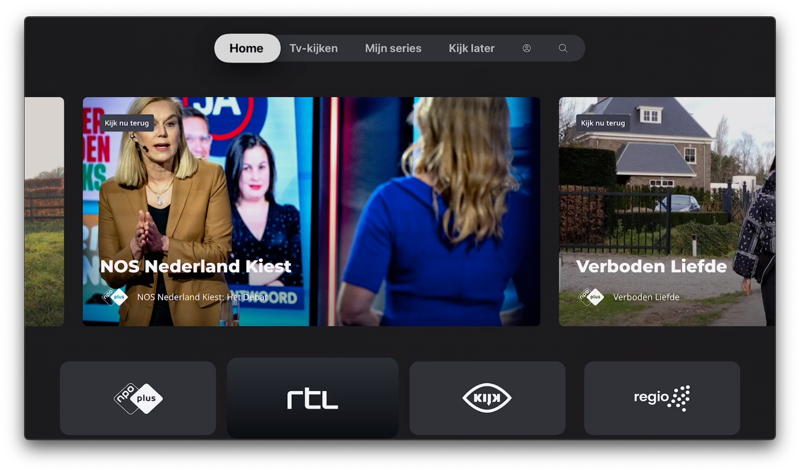 NLZIET offers you the most extensive range of Dutch TV programs in one place. You can watch live in high quality, look forward and back via apps on various platforms. A lot of content can be watched without advertising. In the app you will find the offer of the Dutch Public Broadcasting, RTL Nederland and Talpa TV. The subscription can be canceled monthly and can be used simultaneously on two devices. If you want to know more, read our extensive NLZIET 5.0 review.