PenPad drawing panel
With PenPad you don't have to switch between functions via the screen and you can work more easily. You no longer have to lift the pen from the screen. PenPad is a shortcut panel for Procreate, which looks like a sort of separate number pad. But then with shortcuts to frequently used drawing functions for your iPad. It takes $10,000 through Kickstarter to realize the idea. A third of that has already been brought in today. If you want to participate, you pay €55. The final retail price will be €84 with a choice of black or white.
PenPad is an idea of ​​Marc Tuinier, founder of the Groningen start-up Pen Tips. Tuinier previously made an Apple Pencil grip and the Pen Tips Lycra glove.
In developing his latest idea, he listened carefully to the needs of digital artists and what they need to improve their process. PenPad made of durable materials and the icons on the keys are thermally printed, which makes it more wear-resistant. The packaging is recyclable and to further offset the environmental impact, the company has trees planted. But the product also had to be stylish, affordable and easy to use. According to Tuinier, installation is very easy, so that you can get started quickly.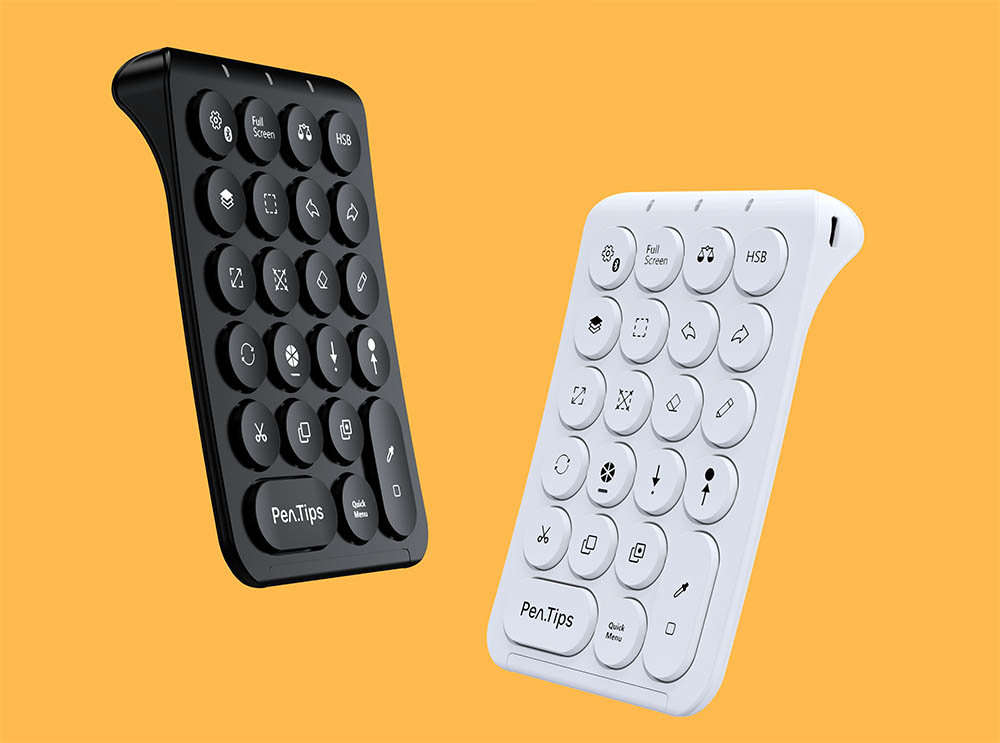 The Kickstarter campaign aims to fund production so that the accessory can be distributed worldwide by March 2022. PenPad works with iOS 14.4 and above and lasts five days on a single battery charge. After two hours it will be fully charged again.
More information can be found at Pen.tips