Car View is a feature that has been in the Spotify mobile app since 2019. This gives you a simplified interface so that you are not distracted while driving. It is an alternative for people who do not have CarPlay, but still want to drive safely and listen to music. Now Spotify wants to stop to make room for 'new experiences'. The option was already removed in the Android app and a response from Spotify shows that it will disappear completely.
Car View is a simplified interface where you only see playback buttons, song names and other relevant information. It has extra large buttons and all distractions have been removed. This way you won't get to see song lyrics while driving. It will appear automatically when your iPhone is connected to Bluetooth in the car.
To enable the Car View:
Open the Spotify app and tap the gear.
In the settings, browse to Auto.
Turn on the Auto Display switch.
The display will now automatically turn on when Spotify connects to the Bluetooth of your car.
The company confirms that the AutoView will disappear, but other solutions are being considered:
We can confirm that we are discontinuing the AutoView. However, this doesn't mean we don't want to improve the way our users listen to Spotify while driving. On the contrary, we are actively looking for new ways to provide the best in-car listening experience. See it as something that needs to be done, to make way for new innovations on the way.
Spotify points to the collaboration with Google Maps and the Google Assistant as alternatives to Car View. For iOS users there is Spotify in CarPlay, but then you must of course have a suitable car (or built-in system).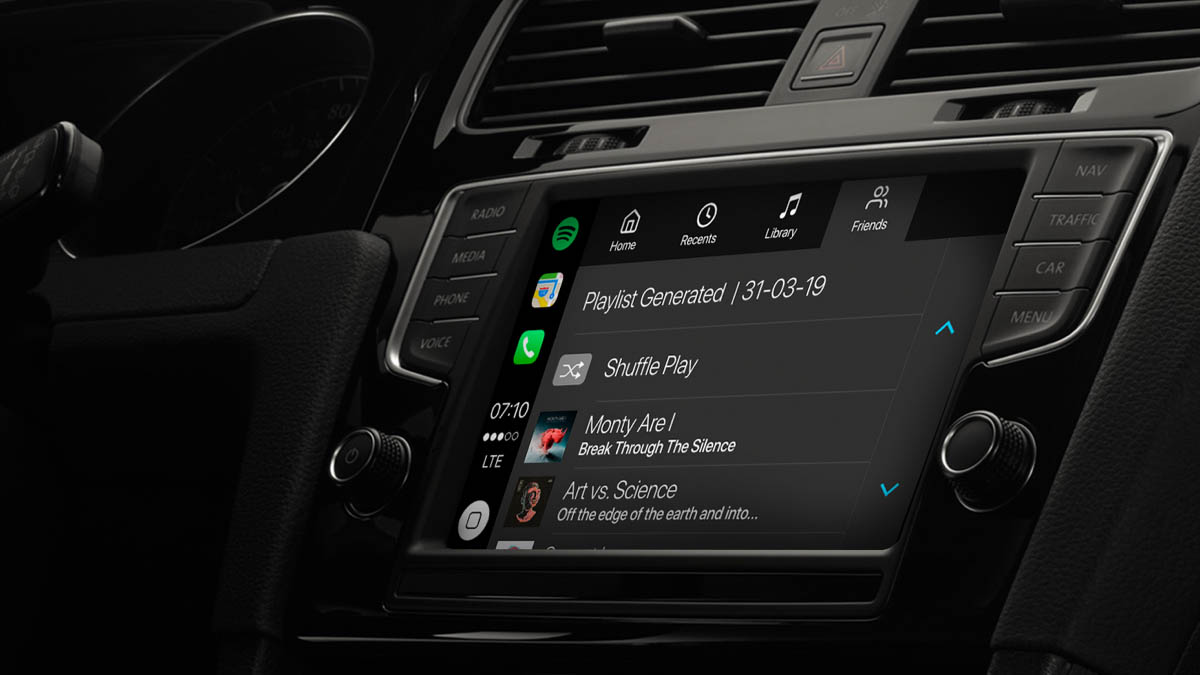 An alternative is to control your music with Siri voice commands, where you 'on Spotify' adds to it. Since iOS 14.5 you can also more or less set your default music service for Siri, although this does not always work flawlessly.
Those promised 'innovations' could have something to do with Spotify Car Thing, the device with which you can play Spotify in the car. You can control these with physical buttons and with your voice. However, you have to pay $80 for it and end up with an extra accessory, which not everyone is waiting for. Moreover, the device is only available to Spotify Premium users and there is a waiting list.
The car view (Car View) still works on iPhones, but no longer on Android devices. There, only the Car Thing is visible on the Car screen.
In a discussion on the Spotify forum you can read how users react. The moderators have not yet indicated when a replacement will be made. A big question is why the AutoView had to be removed when there was no replacement yet.