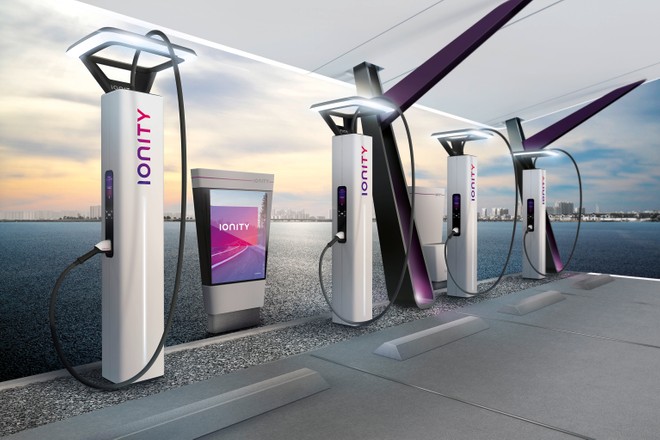 IONITY has announced a new investment of 700 million euros which will allow & agrave; in the coming years to significantly grow its fast charging network across Europe. The goal is to have around 7,000 350 kW charging points by 2025 . The number of stations will increase. significantly, going from around 400 to over 1,000 . The new stations will offer six to twelve recharging points, reducing waiting times, and will be able to count on dedicated catering services and shops , thus; to create real & ldquo; charging parks & rdquo; able to guarantee comfort and entertainment for users.
The most important thing; interesting and that future electric car charging stations will not be built only in the vicinity of the motorway network or within it, but also in big cities and along the main road arteries. With the expansion of the network, IONITY will match the strengthening of existing stations , adapting their capacity; to the growth of the electric car market.
Good news: Our shareholders @bmwgroup @FordEu @HyundaiEurope @kia_worldwide @mercedesbenz @VWGroup @AudiOfficial @Porsche and @ BlackRock * will invest 700 million Euros in the expansion of our charging network & gt; & gt; https://t.co/LDO7iUcM25 #evcharging #eMobility #WeAreOnIt pic.twitter.com/BWHFpae5Q3

& mdash; IONITY (@IONITY_EU) November 24, 2021
This is very important news. Details of the new expansion plan of this joint venture have long been expected, including several car manufacturers including Volkswagen, BMW and Hyundai. In the next few years, therefore, this network will become; much more; capillary to offer all owners of an electric car the possibility to be able to travel without problems even over long distances.

Auto 03 Nov
News that comes at a time when much discussion continues on the need; to build a much more recharging infrastructure capillary if you really want to push on the spread of electric cars within the Old Continent, especially thinking about the European Commission's proposal to put an end to the sale of endothermic engines for 2035.
IONITY IN ITALY
Currently, in Italy there are 19 IONITY stations, all powered by renewable energy. Three more will open soon. Given the new project of this joint venture, the presence of IONITY will grow; considerably in our country in the next few years.
Unfortunately, it is not; It is possible to know today where the new stations will be installed. Those already present, however, will be expanded to handle the increased influx of electric cars.
5G without compromise? Oppo Reno 4 Z, buy it at the best price from Euronics at 249 euros .