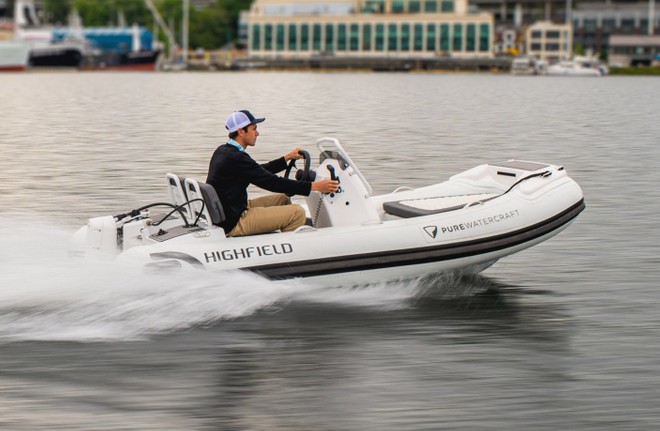 General Motors electric boats ? One day they might really be a reality. The American manufacturer, in fact, has announced that it has acquired a 25% stake in Pure Watercraft , a company & agrave; based in Seattle specializing in the development of 100% electric marine thrusters. This is reportedly a $ 150 million transaction . A part will be; paid in cash and the other in the form of a collaboration that involves the supply of components and consultancy in the development of new products.
ELECTRIC BOATS
The American car manufacturer, therefore, will become; an important partner for the company of Seattle providing its expertise mainly in the production field. What will these two companies accomplish together? For the moment it is not; No precise details have been disclosed except that more information will be disclosed at a later time. Certainly there is only that they will develop and market some kind of battery powered boat.
Models that will be able to take advantage of an evolution of Pure Watercraft technology thanks to the collaboration with General Motors. In fact, Andy Rebele , founder and CEO of the Seattle-based company, said:
Our mission is enable a new era in boating. Joint work with GM should enable us to make significant technological advances in autonomy and charging, while achieving series production.
Currently, this company & agrave; markets, among other things, the Pure Outboard engine which boasts much lower operating and maintenance costs than traditional marine propulsion systems, as well as being obviously more environmentally sustainable. It will be therefore it is very interesting to discover the fruits of this joint work. Apparently, for the American manufacturer this investment is; also an opportunity to extend the zero emissions target in areas other than automotive.
Finally, it should be remembered that, by 2025, General Motors will invest; 35 billion dollars in electric and autonomous vehicle technology to become the market leader in battery-powered cars in North America.
A computer inside a smartphone? Motorola Moto G100, on offer today by Techberry for 352 euros or by Euronics for 549 euros .