Investing your savings in iPhones, is that smart?
An iPhone has a fixed value, that's something that stands out. In Turkey, this is currently expressed in a completely different way: people are trying to stock up on iPhones en masse, hoping to be able to sell them for a much higher price in a year's time. The Turkish lira has fallen 43 percent in value over the past year and dropped another 22 percent in the past week. A salesperson from the Apple Store in Istanbul told Reuters that people are now thinking about investing in electronics. Still, investing in iPhones or taking advantage of inflation often makes little sense. Apple has since stopped selling iPhones in Turkey and prices have been adjusted accordingly in countries where inflation has been high for some time.
It may seem attractive: buy an expensive iPhone or iPad now that will be worth much more in a while, because the Turkish currency is in a nosedive. You might be able to get it done through family or acquaintances in Turkey, but unfortunately Apple is putting a stop to it.
A tipster from iCulture wrote to us:
Coincidentally, I ordered there today at my cousin's address. My order has just been canceled by Apple. Was an iPad Pro 12.9 space gray with cellular. Converted & euro;419 difference with the Netherlands. The websites of retailers such as Gurgencler (Turkish APR) are also offline.
The Turkish Apple website can still be viewed and the iPhones are also still available in the online store (as here) , but ordering is not possible. As soon as you want to throw the iPhone into your shopping cart, you will see the text that the product is not available. If you have already placed an order, you will notice that Apple cancels your purchase.
You must already have connections in the country itself to quickly buy in a physical store, because then the purchase can no longer be reversed the moment you leave the store. But it is too late for that now. If you want to invest in something that holds its value, you might be better off investing in gold or stones.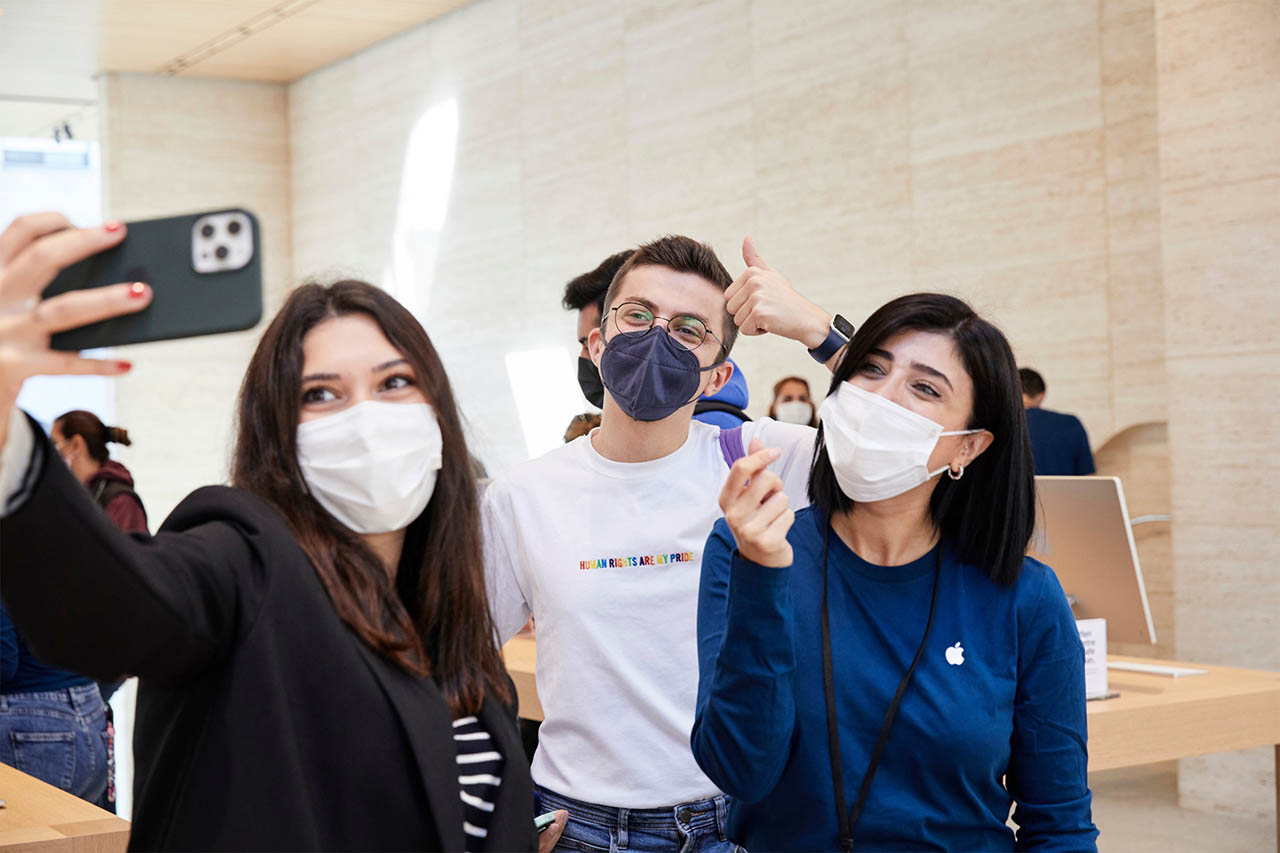 Recently, Istanbul was a party when the newest Apple Store opened.
Turkey wasn't cheap already
Shopping in Turkey isn't really cheap, by the way: it belongs together with Brazilë and Scandinavia; for a long time to the countries where the iPhone is the most expensive. For the 128GB iPhone 13 Pro you pay 15,999.00 TL (€ 1,180.58) in Turkey, while you are cheaper in the Netherlands with € 1,159.-.
You can't take advantage of inflation at Apple
Apple has two ways to prevent you from taking advantage of currency rates:
< li>On the one hand, they can simply stop sales and block pending orders, as they are now doing in Turkey.
On the other hand, in countries with high inflation, the company is already taking currency risks into account.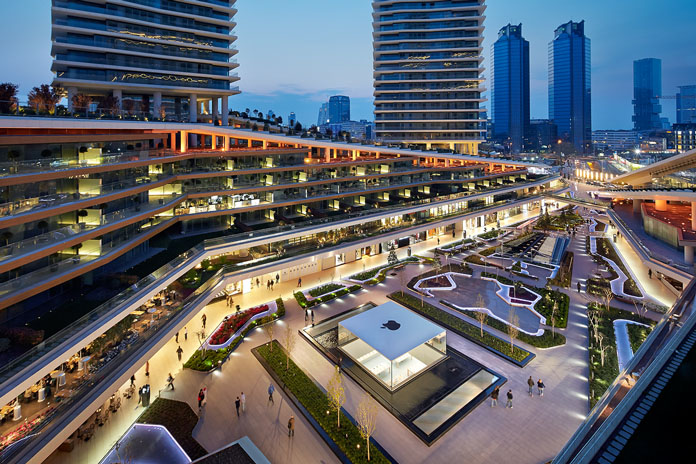 Look at the countries with the highest inflation, you will see that the iPhone is not that cheap in these countries.
Countries with the highest annual inflation rates:
Turkey: 19.89%
Brazil: 10.67%
Russia: 7.41 %
Estonia: 7.02%
Poland: 6.85%
Inflation in the eurozone is now at 4.1 percent and that is the highest level since 2008, the European statistical office Eurostat reports based on preliminary figures. Monetary depreciation has not been that high since July 2008, the main reason being the sharp rise in energy prices. Companies are also suffering from higher prices for food and raw materials such as wood, steel and cement. Manufacturers are increasingly passing on these price increases to the customer.
Apple is doing the same, although there are no higher iPhone prices in the euro countries yet. However, it is quite possible that prices will go up slightly next year. In order to take currency fluctuations into account, Apple always uses a slightly higher margin in countries outside the US. This is one of the reasons (along with the sales tax) why iPhones outside the US are always a bit more expensive than domestically.
If you calculate back to prices without VAT/tax, it appears that Apple has applied a surcharge of about 7% to 13% in Europe in recent years. And if the dollar is worth a lot, the price difference at Apple is also greater. Taking advantage of currency differences therefore makes little sense, because Apple already uses a considerable margin for currency exchanges. Only in the US you have little to do with it.