Rules around communication relaxed
The changes are the result of a settlement that Apple reached at the end of August with a group of American developers. These developers felt that Apple has a monopoly on app distribution and in-app purchases. The settlement entails that $100 million will be made available. A good portion of that goes to the attorneys involved in the lawsuit, the rest goes to individual developers who have been harmed by Apple's practices. Although it is a settlement with US developers, the new guidelines also apply in other countries.
As part of the settlement, Apple promised to clarify how developers are allowed to communicate outside of an app, such as via email. For example, developers are allowed to inform users via email that there are other payment methods outside the app. This can now be found in the updated App Store review guidelines.
Apple removed the following sentence from section 3.1.3 of the guidelines:
Developers cannot use information obtained within the app to target individual users outside of the app to use purchasing methods other than in-app purchase (such as sending an individual user an email about other purchasing methods after that individual signs up for an account within the app ).
There is also a new guideline under section 5.1.1 that allows developers to request contact information such as name and email address. This should be optional and you should not get certain features and services only if you enter personal information.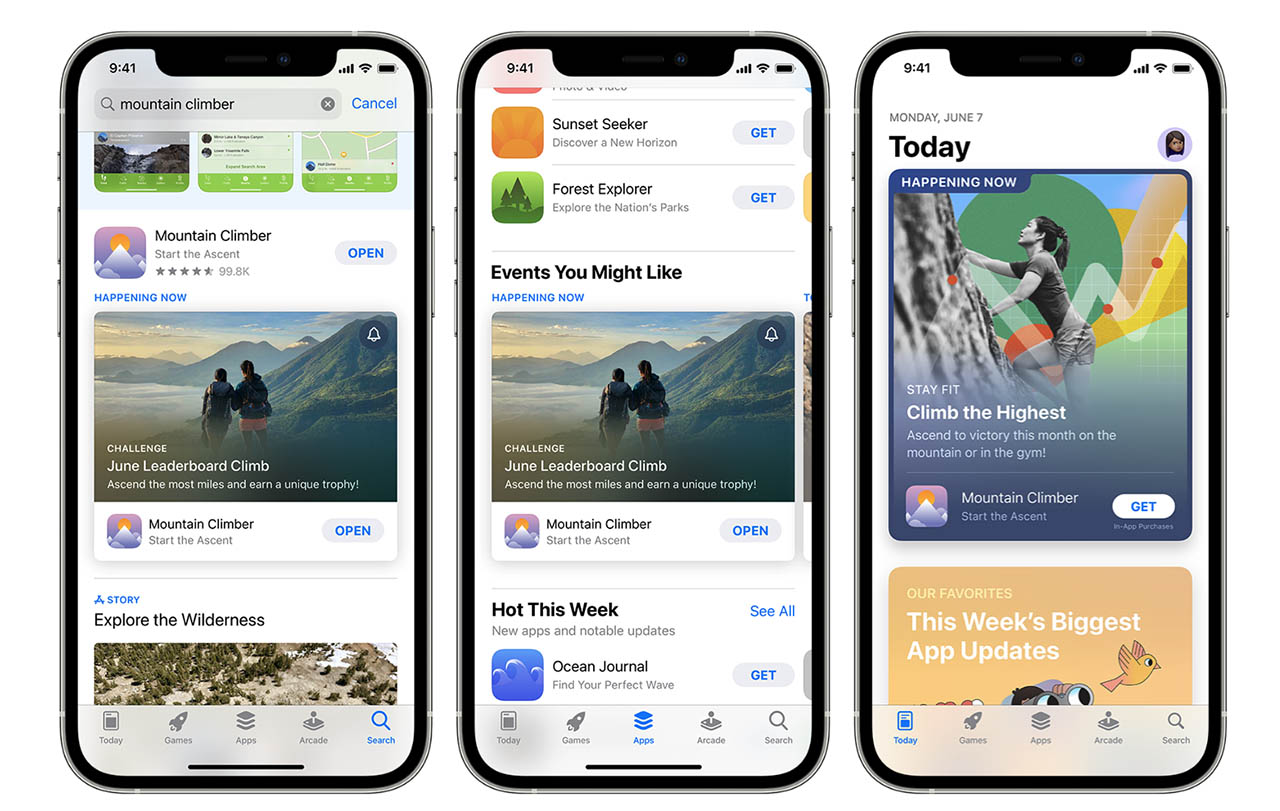 In-app events
A third adjustment can be found in guideline 2.3.13 on in-app events. Developers can announce in-app events such as competitions, movie premieres, live streams, sporting challenges and the like and they will then appear in the App Store on devices running iOS 15 and newer. This will happen from October 27. Earlier this week you could already read about the in-app events, which have recently been shown in the App Store. It's one of the new App Store features in iOS 15.

Guideline 2.3.13 reads as follows:
In-app events are timely events that happen within your app. To feature your event on the App Store, it must fall within an event type provided in App Store Connect. All event metadata must be accurate and pertain to the event itself, rather than the app more generally. Events must happen at the times and dates you select in App Store Connect, including across multiple storefronts. You may monetize your event so long as you follow the rules set forth in Section 3 on Business. And your event deep link must direct users to the proper destination within your app. Read In-App Events for detailed guidance on acceptable event metadata and event deep links.
The updated App Store review guidelines can be found on Apple's website.