20 years of iPod
The iPod was an important tipping point for Apple. On October 23, 2001, Apple released the very first generation iPod. It was in many ways a revolutionary device. For the first time, it was possible to carry thousands of songs with you and play them in a user-friendly way. At the same time, the iPod turned the music industry upside down: it marked the end of the CD and the beginning of the MP3, ultimately leading to music streaming as we know it today. The iCulture editors also have fond memories of 20 years of iPod, each with his or her own personal experiences. How about you?
Gonny in 20 years iPod: "My smallest iPod"
I've owned quite a few iPods, including the iPod nano and iPod touch in a variety of colors. But my smallest and nicest is this iPod shuffle. It looks like a USB stick and has a clip to attach to your clothes. Apple released the smallest ever iPod shuffle in 2009, in a version without a screen and buttons. Typical Apple: saddle you with so many limitations, so that you automatically become inventive.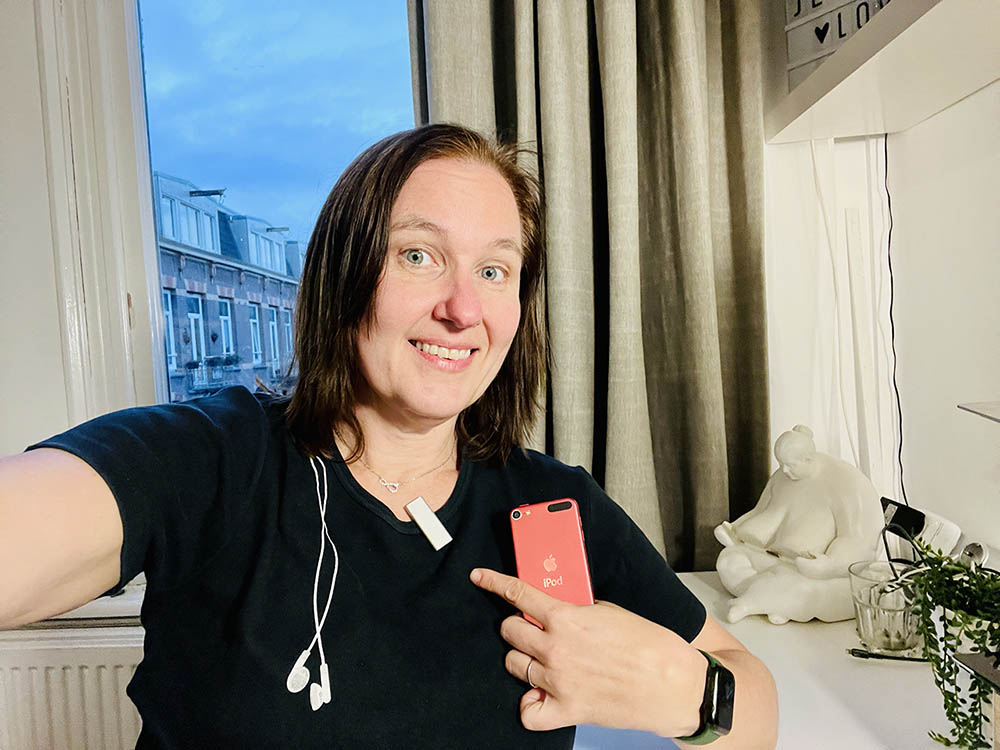 When Apple Music Voice Plan (which can only be controlled by voice) was announced earlier this week, it reminded me of this iPod shuffle. It seemed soó impractical. But I had a lot of fun with it: during sports, on the road, it weighs nothing and you always have your favorite music with you.
I was afraid I'd lose it, but luckily that never happened. The first variant was only available in silver and black aluminum. Six months later, the Special Edition appeared in polished steel with 4GB storage. It cost $99 and was two bucks more than the normal models, which were now also available in stores in blue, pink and green. When you think back to these prices, it's a wonder that not everyone has one in their drawer.
The pink iPod touch is also one that I have used extensively, but it dates from an era when the iPod was already on its way back. All the functions you needed were already in the iPhone back then. And the t-shirt with the printed earplugs? Yes, that always produces hilarious reactions.
Benjamin in 20 years iPod: "My first running buddy"
I was introduced to the iPod very late. While my classmates often wore iPod nanos of all colors, it wasn't until 2010 that I got my very first iPod. It was the 6th generation square iPod with touchscreen, which also has a lot in common with the Apple Watch. I still have the PRODUCT(RED) iPod nano, although sadly I'm now greeted by an iTunes restore screen on startup. That also says a lot about using the iPod: I can't remember the last time I listened to music via my iPod.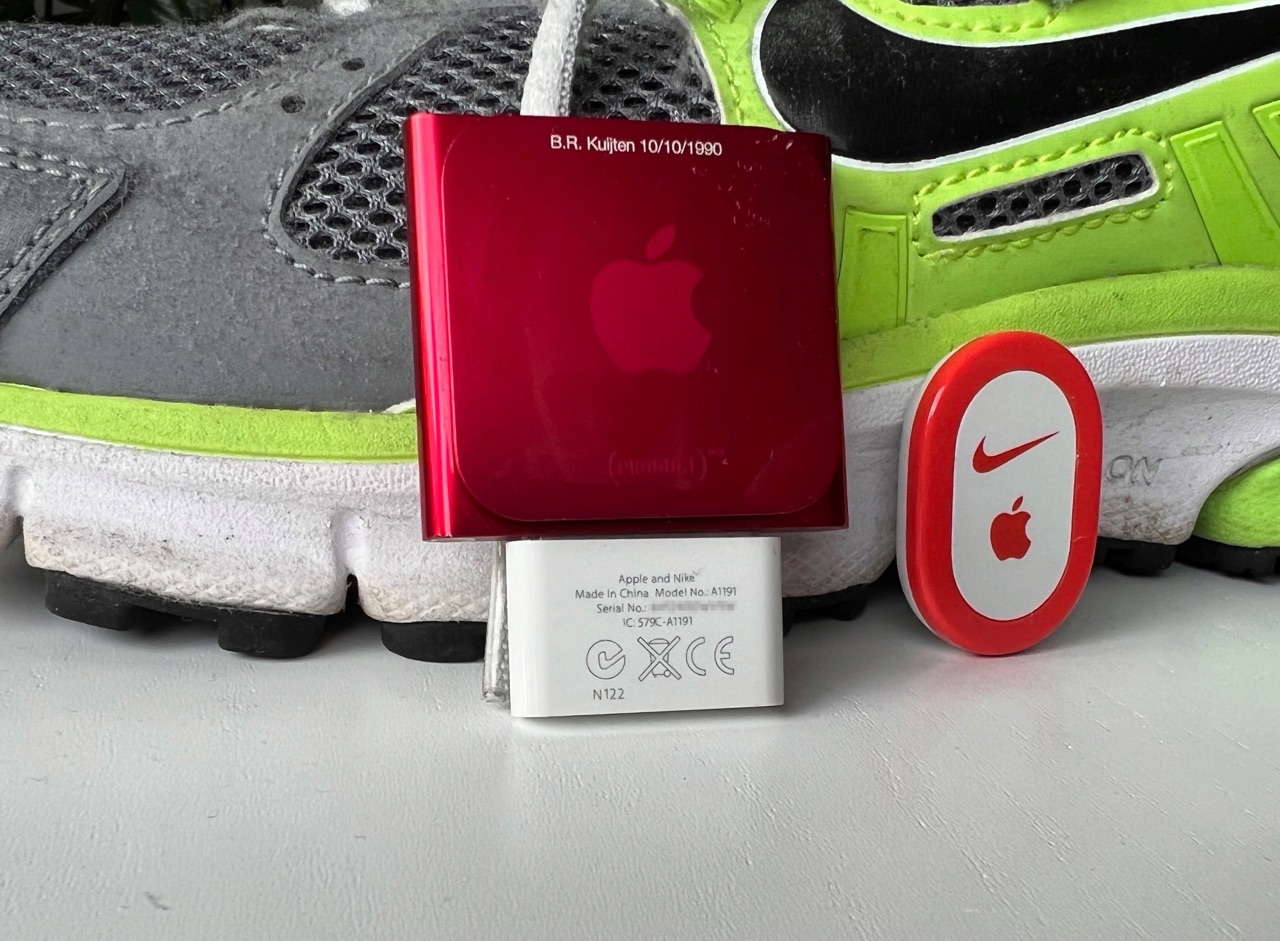 What I mainly used the iPod for was for running. Although I've never really been a sports type, I found the pairing of the iPod with a sensor in a Nike running shoe interesting. I decided to put on the naughty (sports) shoes and buy a suitable model of running shoes that fit the sensor from Nike and Apple. This sensor connected to a 30-pin adapter at the bottom of the iPod, allowing you to track your stats.
Although I thought it was a smart collaboration, it didn't provide enough motivation to keep running for long. Nevertheless, I have fond memories of using the iPod nano as a workout buddy. The versatility and playful character of the iPod is what has stayed with me most in those 20 years.
Daniel 20 years of iPod: "Accidentally deleted all music"
My first iPod (and first Apple device) is the second-generation iPod touch from 2008, still without cameras, Retina display or Touch ID. I was still young when I got the device for my birthday and I didn't have a smartphone yet. At home we shared the computer. The App Store was also new and that meant my first introduction to Apple, apps and digital freedom.
The iPod has been out of use here for ages, but I still cherish my modest collection of various iPods. It reminds me of times when technology could surprise us with the simplest functions, such as creating folders for apps and quickly switching between apps, both new in iOS 4. Have we not gotten a bit spoiled since then?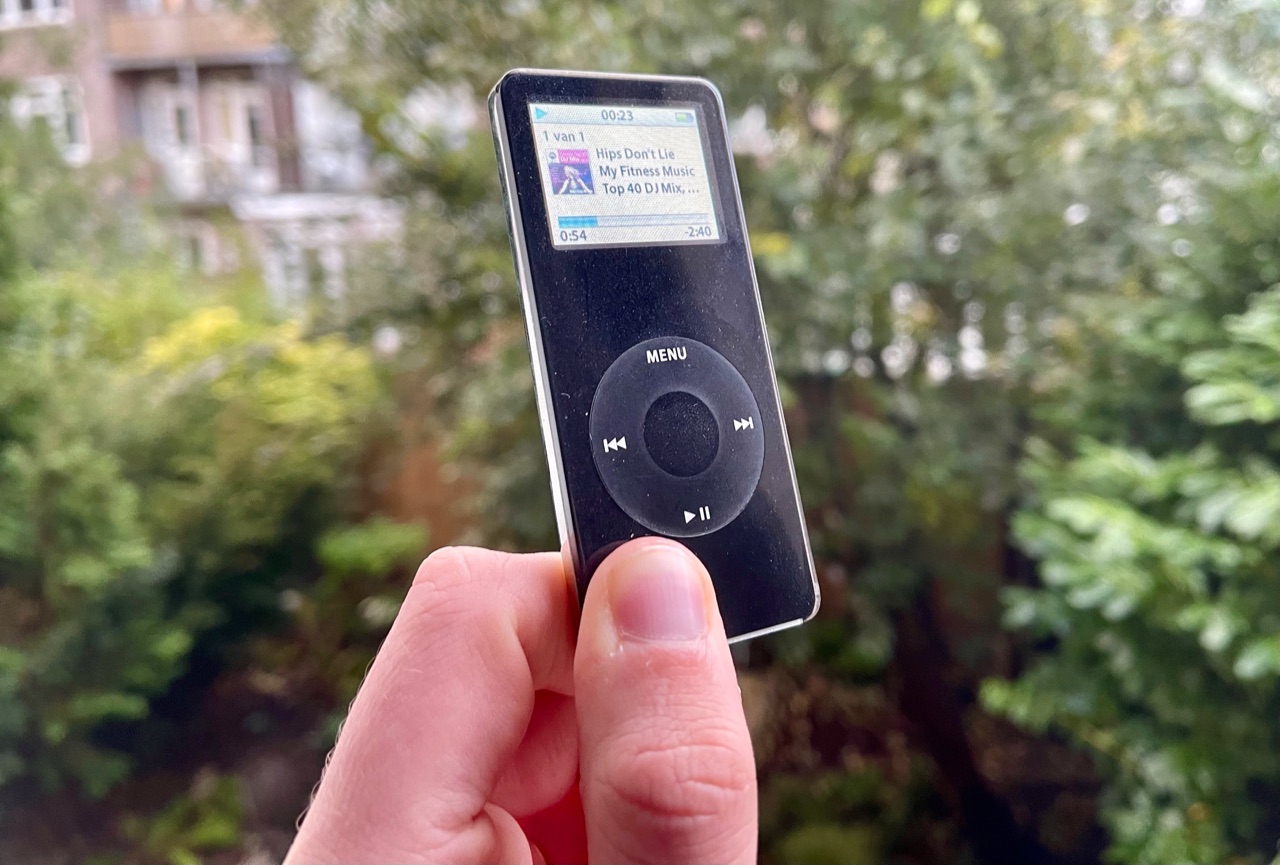 The first iPod I ever used was not mine, but my mother's. She had the very first generation iPod nano from 2005 in black. After a few years she used it less and less and I was allowed to use it regularly – and I did. I can't remember exactly what happened, but one day the 7-year-old me (perhaps accidentally) took all the music off and put one song back: a running version of Shakira's 'Hips Don't'. Lie'. Shortly after, we went on a beach vacation and I listened for hours to that one song on the beach: anything to play with such an iPod.
What are your memories of the iPod?
We are also curious about your memories of the past 20 years of iPod. Do you still use the iPod? Which models have you had and in what special way did you use them? Let us know in the comments and vote in the poll too!
Take Our Poll