Microsoft has released the November update for Windows 10 alias 21H2 as a release preview in the form of an update and as a system image for Windows Insiders. In addition to the ISO file, which is intended for a new installation of the operating system, the latest build is currently also being distributed to testers via Windows Update.
Microsoft is preparing rollout for Windows 10 21H2
Participants in the Windows 10 Insider Program in the Release Preview Channel currently receive the non-security update KB5003791, which raises the operating system to the latest build 19044.1288 and thus imports the November update alias Windows 10 21H2. The latest version is also available as a download, provided you have an account for the Windows 10 Insider Program.
As Microsoft announced on the Windows blog, the preparations for the feature update are already in the final stages, so that Windows 10 21H2 can be rolled out across the board as early as the beginning of November.
Few innovations for Windows 10
Even if this is a function update, the changes are limited. Microsoft's focus is now clearly on Windows 11, even if Windows 10 will be provided with support and updates until 2025.
Windows Hello: As of version 21H2, external cameras are automatically used instead of the integrated camera as the standard device for face recognition with Windows Hello. Requirement: The camera supports Windows Hello.
Windows Defender Application Guard: The business version of Defender increases performance and security when opening Office documents.
< strong> Hybrid working: Microsoft already promised improvements for corporate customers in an earlier announcement. So there should be optimizations for hybrid work with functions such as & quot; Universal Print & quot; and new management functions such as & quot; Windows Autopilot & quot; give. In a support document for Windows Autopilot, Microsoft revealed that version 21H2 supports the security technology TPM key attestation.
WPA 3 H2E: With the publication of the first 21H2 test version, Microsoft announced improved WLAN security in the Windows Insider Blog by supporting the WPA3-H2E standard.

Windows 10 21H2 – Innovations
Users who manually initiate the November update to Windows 10 21H2 (19044.1288) and neither want to switch to the Windows 10 Insider program nor do a new installation can use KB5003791-x64 (MSU) and KB5003791-x86 (MSU ) can also be downloaded as a single package.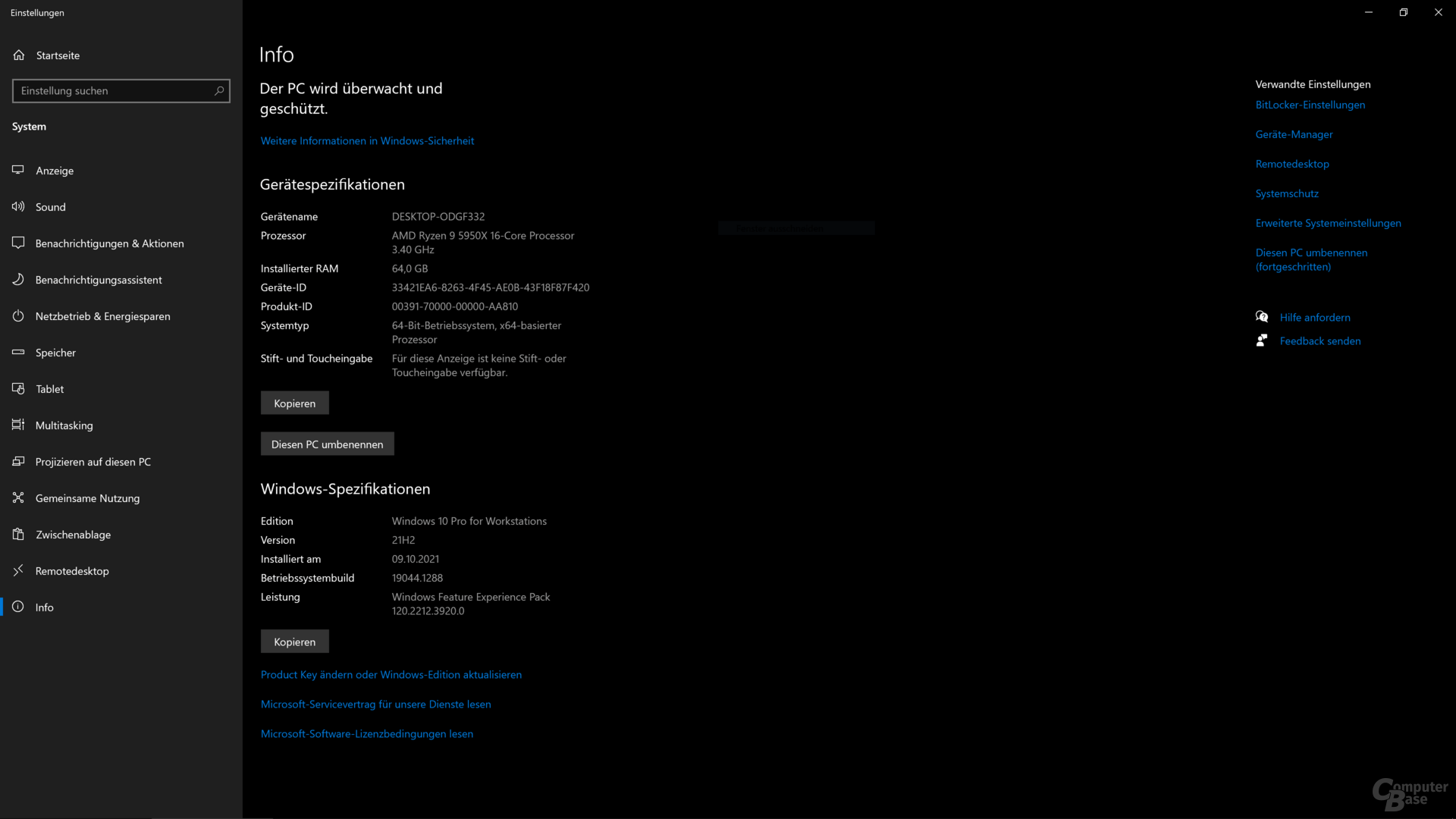 In November as an optional update for everyone
Everyone will receive it at the beginning of November at the latest Users with Windows 10 20H2 and 21H1 the optional update to Windows 10 21H2 via Windows Update incl usive offered in waves to the Windows Feature Experience Pack 120.2212.3920.0.